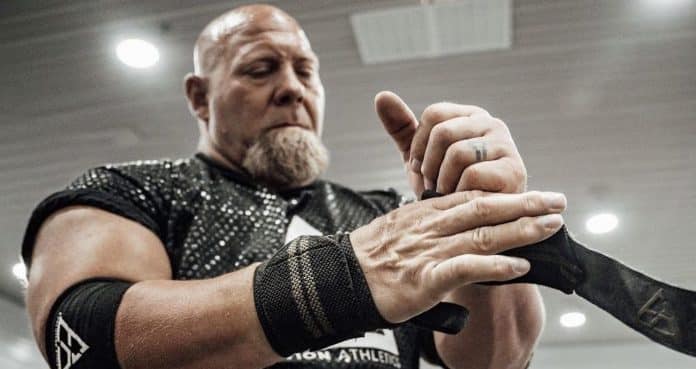 Nick Best will continue to train in hopes of breaking some records.
Nick Best has competed in his final full strongman competition. Over the weekend, he finished as the runner-up in the 50+ Masters World's Strongest Man competition at the 2022 Official Strongman Games. Following the competition, Best confirmed that he will retire from full-time competition.
After being awarded second place, Best left his shoes in the middle of the platform. During his interview following the competition, Best confirmed what many were thinking.
"thank you all so much. I love this sport with all my heart and it's been a wonderful ride."
View this post on Instagram
Nick Best's Career At A Glance
Nick Best might have retired from full-time competition but he shared that there are still some records that he wants to break. In May, Best plans to become the oldest man to total 1,000kg (2,204lb) during a powerlifting meet. He did not confirm which meet it will be.
LISTEN: Generation Iron Network's Legends Of Iron Podcast | Hosted by Jon Anders, Nick Best, and Akim Williams
Nick Best began his career in strongman in 2006. He debuted at the America's Strongest Man competition and finished sixth. Over the course of the next decade, Best was able to reach the podium on many occasions.
In 2010, Best won gold during the 2010 All-American Strongman Challenge. He defeated the likes of Louis-Philippe Jean and Mark Flex. Best got a taste of victory once again during the Giants Live North American Open in 2016.
View this post on Instagram
Prior to his Strongman career, Best competed in powerlifting since 1985. He has reached the 2,000-pound mark three times and currently holds the Masters 50+ deadlift world record of 370kg (815.7lb). Best put together an impressive career and was extremely successful. It will be interesting to see which events and records he attempts to take part in moving forward.
For more news and updates, follow Generation Iron on Facebook, Twitter, and Instagram.