Nick Walker and Blessing Awodibu continue their rivalry on stage.
The rivalry between Nick Walker and Blessing Awodibu will officially take the Olympia stage this weekend. Before the action begins, Men's Open competitors appeared on stage during the 2022 Olympia Press Conference. Here, Walker and Awodibu had a chance to speak to one another.
"I dont talk to people in the third callout," Walker said.
View this post on Instagram
Awodibu decided to take matters into his own hands and crash the party before he was announced. Walker was answering questions before he was interrupted by Awodibu asking the crowd if they wanted to be entertained.
Blessing Awodibu quickly set his sights on Nick Walker.
"We've got unfinished business, my guy," Awodibu said.

"There's no business to be finished," Walker responded.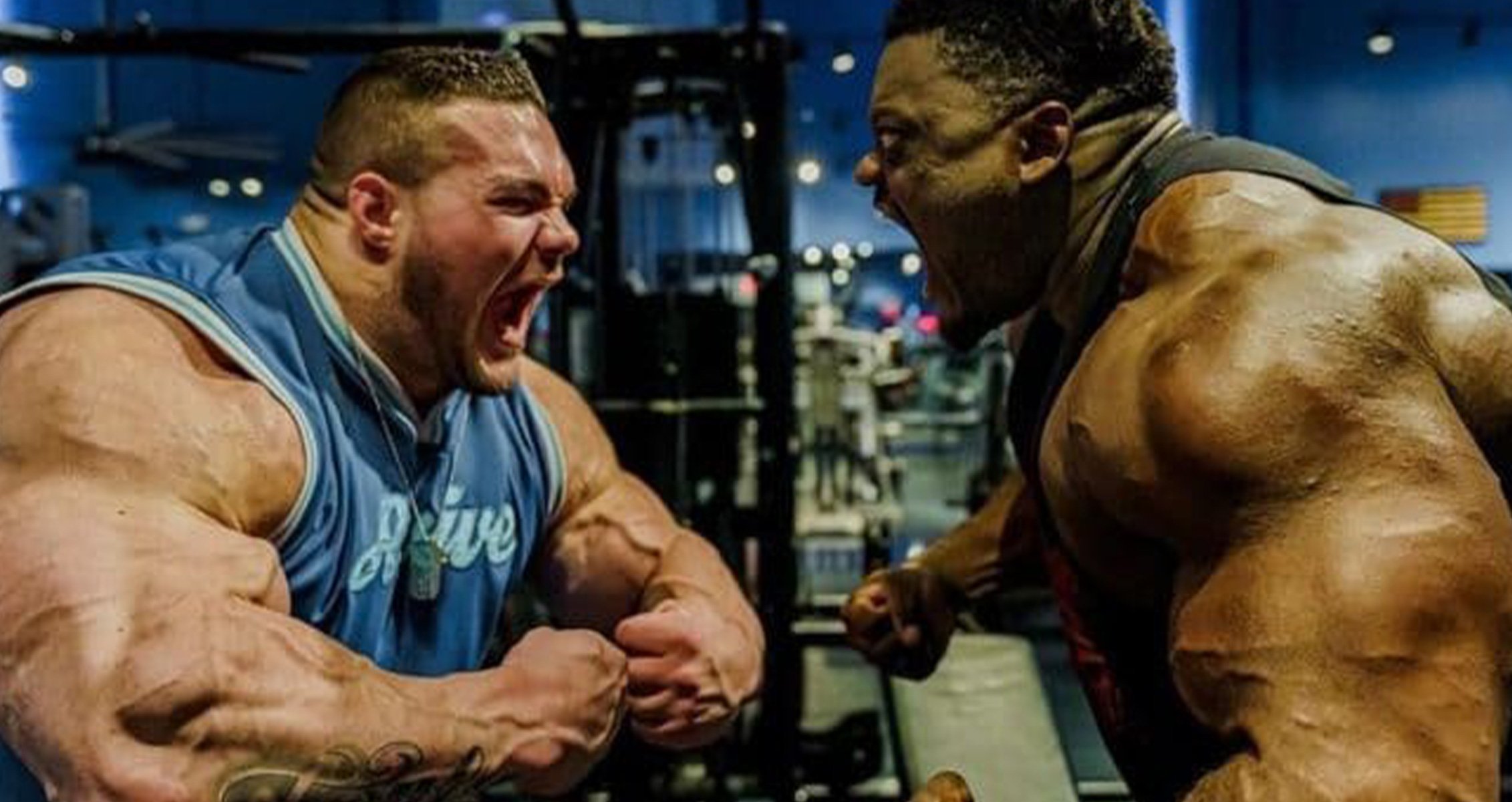 Nick Walker vs. Blessing Awodibu
In 2021, Nick Walker earned a victory at the New York Pro and qualified for the Olympia. Awodibu was present during the show but finished sixth. According to Awodibu, this is when he was not at his best and the result could be different now.
"You've never stood next to me at my best. Friday night, it's gonna happen. I'll break you down," Awodibu said.

"With legs like that, you'll break yourself down," Walker responded.
View this post on Instagram
Blessing Awodibu had quite the year, winning the New York Pro and Indy Pro. Walker is no stranger to immediate success as he put together an incredible rookie year in 2021. This included a fifth-place finish at the Olympia. He was not satisfied with his performance and vowed to be better this time around.
On Thursday, he guaranteed that he will be in the first callout on Friday night.
"I will be in the first callout. 100%"
Blessing Awodibu and Nick Walker will get the chance to take the stage once again and both competitors will be at their best. This could make for an entertaining matchup and we got a sneak peek during the press conference.
For more news and updates, follow Generation Iron on Facebook, Twitter, and Instagram.