Tyler Manion announced that the NPC is coming back this month on his Instagram story.
Tyler is the Vice President of the NPC. The NPC had to postpone multiple competitions that were planned earlier this year due to the COVID-19 epidemic. The bodybuilding community and their fans were disappointed because of this.
Now that recoveries are happening and the spread has slowed downs, things can sort of go back to normal. The country is taking proper precautions, as the states begin to open up one by one. The NPC will follow the cities guidelines as they prepare to resume competitions. The first competition is said to take place this weekend in Oklahoma.
The NPC is calling out to fans to come out and support the athletes that will be competing in the show. The audience will be allowed into the venue that the event is taking place at.
The first show will go down in history being that we are coming out of a three month long quarantine. To see how bodybuilders maintained their physique will be interesting. The amount of discipline that you must possess is immaculate.
Many gyms were closed, which means a lot of athletes had to find a secondary option. Also, the unknown of when things would get better posed as a threat.
Tyler Manion said that as the states begin to open up, more competitions will be scheduled.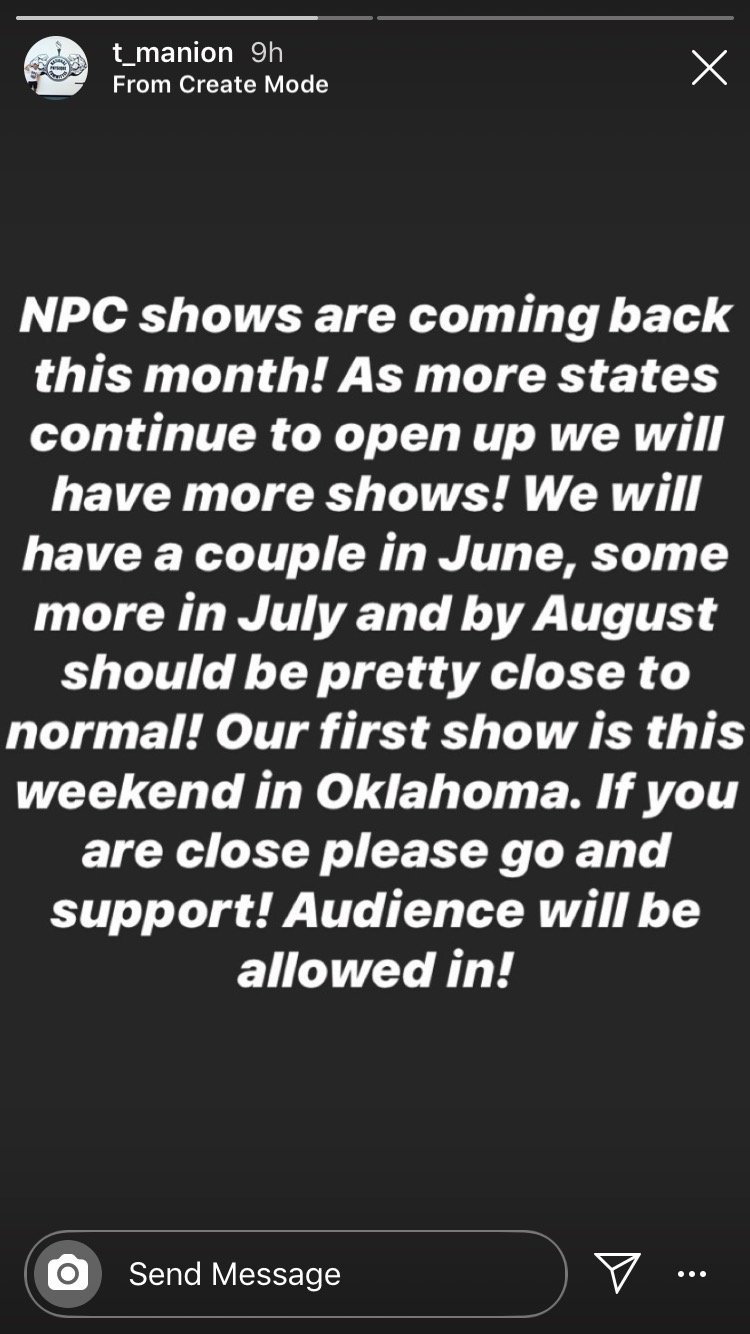 Be on the lookout for competitions for the remainder of June, July, and by August, Tyler says things should be back to normal.
Check out the NPC's Instagram for more updates on competitions.