Do we have a new Olympia 2020 Classic Physique champion? Or a repeat victory?
Going into this year's Classic Physique Olympia, the focus was on Chris Bumstead vs Breon Ansley. The two of them got into a few back and forth exchanges leading up to the big show. Literally right up to the final moments as well. Last year, Chris Bumstead unseated Breon Ansley as Olympia champion. Would he be able to do it again?
Breon Ansley claimed that he was better than ever before. He seemed confident that he could not only win but was also superior from head to toe than Bumstead. Fans anxiously waited with anticipation for them to finally get on stage to face off once again.
And that's not to say that there aren't other competitors that could rise up and sweep victory away from both of them. Alex Cabronero, Terrence Ruffin, and Wesley Vissers were other names to watch out for going into the Olympia 2020 Classic Physique.
But now the wait is over and the final results have been announced. Here are the official results of the Olympia 2020 Classic Physique division – brought to you by Nutrabio!
Olympia 2020 Classic Physique Results
1. Chris Bumstead
2. Terrence Ruffin
3. Breon Ansley
4. Alex Cambronero
5. Ryan Jones
6. Dani Younan
7. Rickey Moten, Jr.
8. Divine Wilson
9. Logan Franklin
10. Deontrai Campbell
11. Wesley Vissers
12. David Hoffman
13. Jose Marte
14. Jason Brown
15. Christopher Hunte
16. Ahmad Ahmad
16. Sami Ghanem
16. Seojin Ham
16. Jonathan Hambrick
16. Song Jaepil
16. Peter Sciallo
16. Maxime Yedess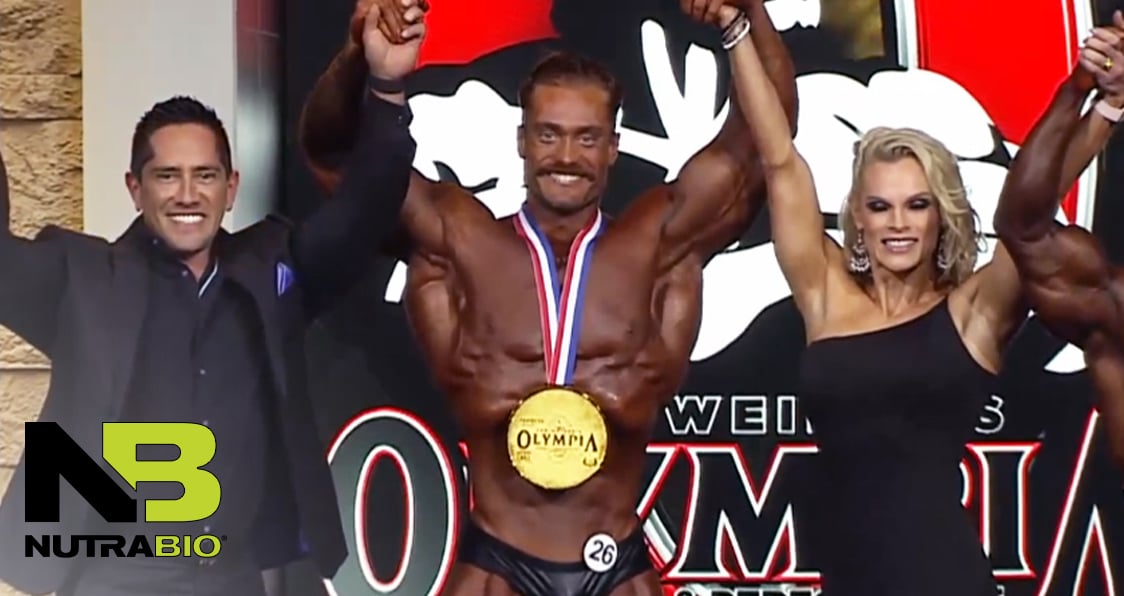 Official Olympia 2020 Classic Physique Scorecard

Previous Classic Physique Olympia Winners
2019: Chris Bumstead
2018: Breon Ansley
2017: Breon Ansley
2016: Danny Hester