Dexter Jackson becomes emotional while discussing his retirement and receives a standing ovation.
There are many reasons to be particularly excited for the Olympia 2020 weekend. One of which is the return of Phil Heath. But on a more somber note, this is also the last Mr. Olympia competition for long time competitor Dexter Jackson. Earlier this year, he announced that he would retire after the Olympia 2020. That still holds true to this moment and it was a topic of discussion during the press conference today.
Dexter Jackson is the most decorated bodybuilder in the history of the sport, he obtained the triple crown of bodybuilding within his career. This includes his Olympia win in 2008. To say that Jackson is a legend in the sport is an understatement. When many other athletes would have long retired, Jackson stayed strong. Not only that, but he stayed relevant. He has consistently been a threat at every competition he has competed in over the past decade with few exceptions.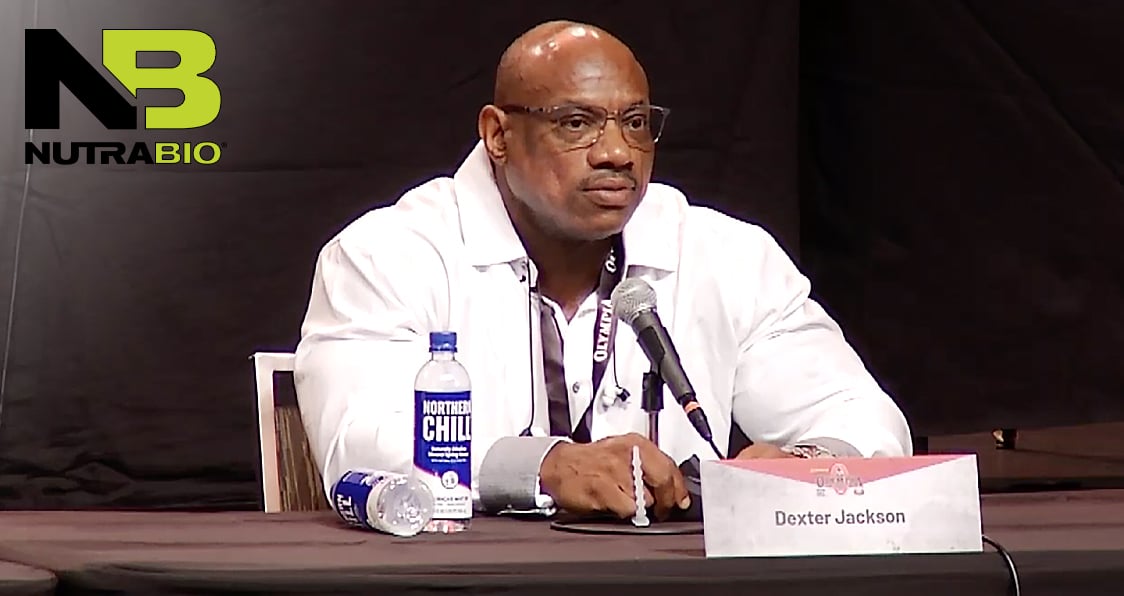 So when Bob Circherillo gave the mic to Dexter Jackson during the Olympia 2020 press conference – it was bound to get emotional. At this moment, Dexter Jackson was facing head on his retirement future. No longer something in the distance – he was able to address the fans directly one last time.
"As you guys know, family is everything to me," Jackson said while becoming emotional. He continued:
"I've done this my whole career for my family, and I love you guys. I love this sport as well. I want to give a shout out to my fans. You're one of the most important reasons why I've been around so long. There's come times where I contemplated. I've always said I'll give myself a few more years.

I've always said we'll see what happens. But I did say I'm retiring this time, and when I say that, that means just that. So don't nobody think I'm joking, because I'm not. So I hope you guys really get this pay-per-view, because it's going to be special. I brought a special package this year, I promise you."
Shortly after this moment, the entire crowd stood up for a standing ovation. The press conference camera cut to a wide shot to see just how many people were sending him off as he faced one last competition before retirement.
It's a moment that will certainly be remembered for years to come. We can only imagine that it will be remembered by Dexter Jackson for the rest of his life. Some bodybuilders retire quietly and don't say anything at all. It's rare for a bodybuilder to have a true goodbye.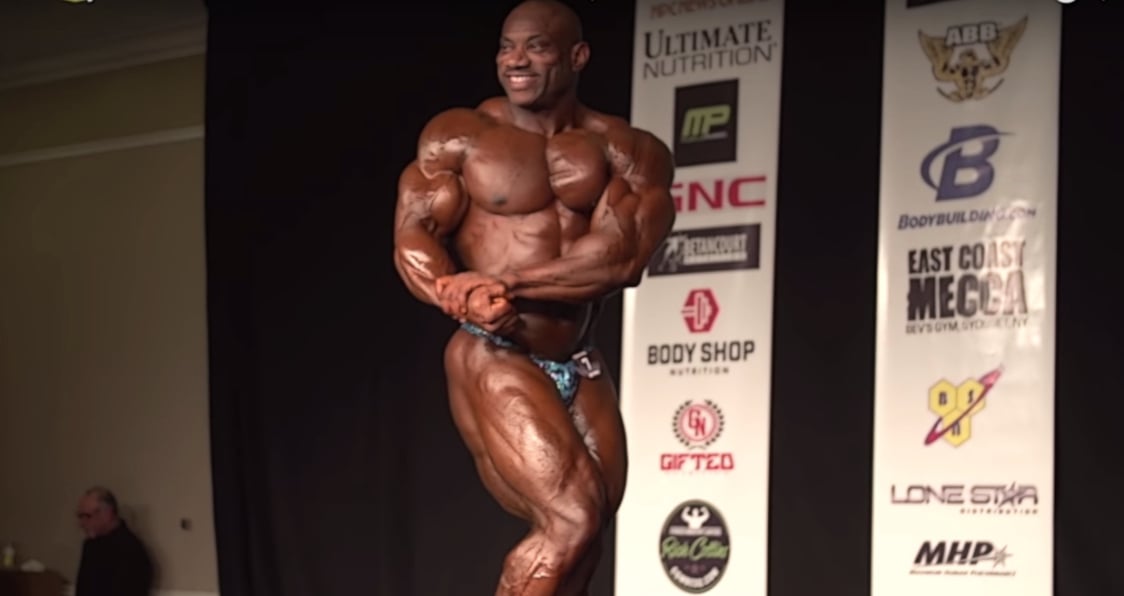 The Olympia 2020 may have been stunted by various factors this year. A change of location and a change of date. A limit on crowds for the big events. But it's the passion and emotion that rings loud and clear across the world for all those watching even on a live stream video.
The Olympia 2020 press conference is free to watch for all fans. So for those who missed the live stream and are hoping to catch a replay of this epic moment in bodybuilding history – head over to the official Olympia Productions website right here.
Also make sure to stick around the Generation Iron Fitness Network for more updates and news on the Olympia 2020 as it becomes available. Brought to you by Nutrabio.