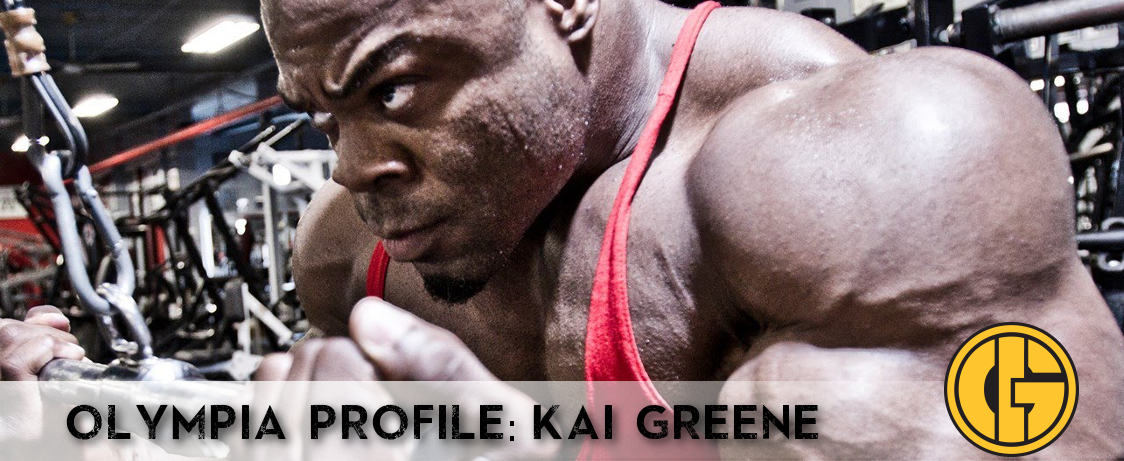 It's about time we got to this one. You've all been waiting for it. You knew it was going to happen. It's time for us to highlight the history and stats of the one and only Kai Greene. It's been two years since he was filmed for Generation Iron. Let's take a look.
Nickname: The Predator
Height: 5'8″
Weight: 256 lbs
Birthdate: July 12, 1975
Hometown: Brooklyn, NY
2013 Competition History
IFBB EVLs Prague Pro – 1st
IFBB Arnold Classic Europe – 2nd
Mr. Olympia – 2nd
2012 Competition History
IFBB Sheru Classic – 2nd
Mr. Olympia – 2nd
What is it that is so entrancing about Kai Greene? Surely one would think his massive physique and the way he constantly gives Phil Heath a run for his money would be enough. But there's something more. Something behind the muscle that gives him an elevated presence.
Kai Greene is a thoughtful mystery. A man who has as many words to share as muscles to flex. His latest seminar "BELIEVE" is a perfect example of this. He has always believed that bodybuilding is part sport but also part art. That the human body is another form of expressing human emotion and communication.
What also makes Kai Greene an icon? He is a living underdog story. A story of true success against all odds – and its one story that has yet to see its conclusion. He was born in Brooklyn, NY into a problematic home – causing him to become a ward of the state and placed in several foster homes for most of his youth.
Bodybuilding gave him a way to break free from his troubles and truly express himself. It gave him the confidence to move forward and rise above his situation into a successful adult – and all the way to a consistent 2nd place winner at the Olympia.
Will He Take the Sandow?
We mentioned that Kai Greene's success story has yet to close – that's because he still is the leading competitor to possibly take down reigning champion Phil Heath. Kai has always been an underdog in life and always rose to the occasion. Will this year be the final chapter in his underdog story? Will this be his year of the Sandow? He definitely is on of the few athletes this year to have a chance.
Things are starting to crank up into high gear as we are only a handful of days away from Olympia weekend. Check out all our pre-Olympia coverage at our Road to Olympia page by clicking on the banner below. You can also stay in the loop by following our official Twitter and Facebook pages too!