YouTuber Isaiah Photo did 100 sit-ups, 100 pushups, 100 squats, and ran 10km everyday for 30 days.
Isaiah Photo has built a large following on social media because of his videos showing off different challenges and areas where he has traveled. In one video, he decided to dive into the fitness world and try to track progress on his physique with pushups, squats and cardio.
The YouTuber turned to the "one punch man." In the anime world, the character Saitama in One Punch Man would do a workout that consists of 100 situps for abs, 100 pushups, 100 squats, and a 10km run each day. Repeating the same workout each day has yielded varying results depending on those who try it.
There have been influencers in the past that have attempted this very routine consistently. Some saw weight loss while others did not see results from the repeating routine.
Along with the workout, Photo also improved his diet and attempted to cut out all junk food. The combination of both diet and workout made Photo want to see if his body would make any progress.
Isaiah Photo Takes On "One Punch Man" Challenge
The exercises alone are a lot to take on but the run after all that is completed seems to be the icing on the cake.
"It's been brutal running 6.2 miles after doing all that, and especially after doing 100 squats, my legs feel like jello. "One Punch Man, I don't know how you do it, but I'm going to keep trying!"
As the days went on, Isaiah Photo admitted that the squats were the most difficult part of the routine. Despite being the most difficult, he began seeing progress and definition.
"My legs are definitely becoming more defined. I can feel it. They hurt so bad."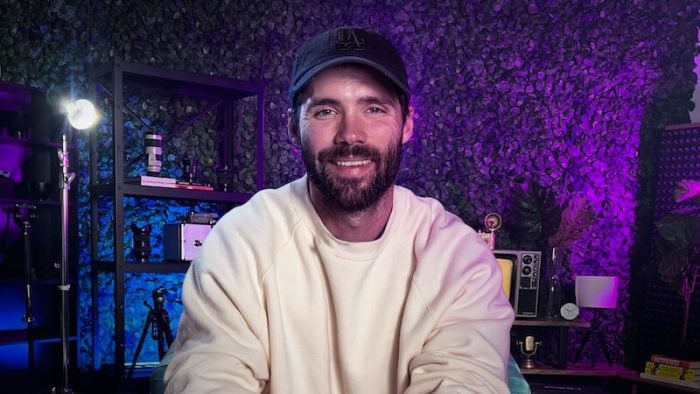 Once the challenge was over, Photo got the chance to see if the fitness journey he put himself through yielded results. There are many who believe that you just keep your body guessing in the gym rather than repeating workouts. For Photo, he did quite the opposite as he followed four basic exercises.
In the end, Photo believes that he saw some more definition in his abs but does not think that he got stronger. He does not believe it is for strength but to tone your body overall.
"I can definitely see my abs a little more than at the beginning of this challenge. However, I do not have the raging six pack that I was hoping for.

I think this challenge was really about toning my body. I do not think I got any stronger. I don't think anybody doing this workout would get much stronger. Maybe just a little bit if you don't workout already but in total, it's more toning your body."
For more news and updates, follow Generation Iron on Facebook, Twitter, and Instagram.