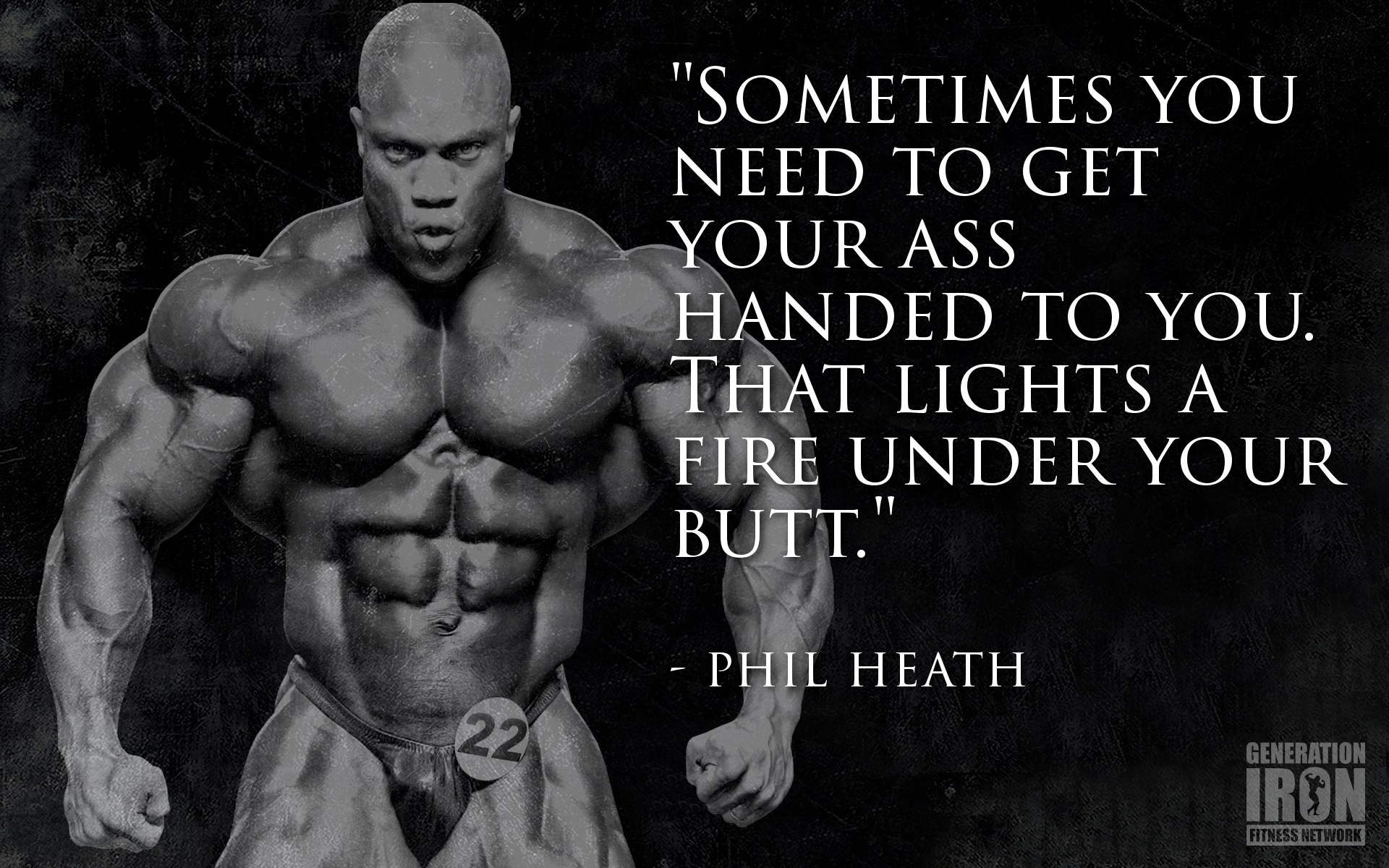 Sometimes you just need to have your ass handed to you.
Bodybuilding fans are divided about Phil Heath. Some find him inspirational and the new face of an ever growing sport – while others find him arrogant and cocky. There's one thing that you can't argue with though, he's earned the four Mr. Olympia's that he's already won – and will probably go on to win a few more (maybe even break the record of 8 Sandows in a row). And for that very reason we picked Phil Heath for a quote of the week today. He's obviously doing something right and is a prime example of hard work paying off in the long run.
It's hard to think of someone kicking Phil Heath's ass at this point – but before he became a superstar, he's paid his dues. And it very well be those early years of getting beat that gave him the drive to become the champion that he is today.
.
If you want to read even more motivational quotes – check out our Quote of the Week page where you can download gritty HD picks of your favorite quotes! Stay pumped.