Rauno Heinla continues to get his deadlift numbers up in a big way.
To this point, there are just two men who have deadlifted 500kg — Eddie Hall and Hafthor Bjornsson. Rauno Heinla is looking to become the third person to join this list. On Thursday, the strongman shared a video on Instagram crushing 420kg (925.9lb) deadlifts four times in the gym.
Heinla joined Laurence Shahlaei and Aivars Smaukstelis for a massive training session. By the looks of the video, Heinla could have completed some more reps but decided to stop at four.
"Deadlift 420kg/926lb x 4 touch and go

Just got nice training with
@biglozwsm
@aivars.smaukstelis
@mrs_shahlaei
@giantslivestrongman
@rammukoobas"
View this post on Instagram
In May 2020, Bjornsson locked out a 501kg (1,104lb) deadlift to take the world record away from Hall by a single kilogram. He has held the record ever since and there is no one who is threatening at the moment aside from Rauno Heinla. He continues to be one of the best deadlifters in the world at this point in time.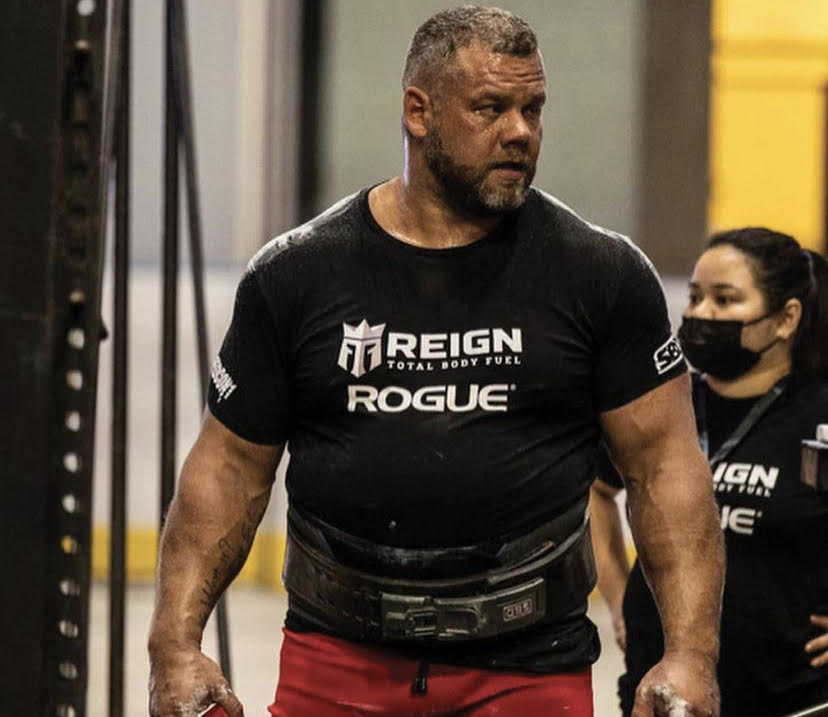 Can Rauno Heinla Break The Deadlift World Record?
At the beginning of the month, Heinla set the silver dollar deadlift world record with a huge 1,278.7-pound lift. He was able to bounce back from stomach issues that forced him to pull out of the 2022 World's Strongest Man competition. He is scheduled to appear in the 2022 Giants Live World Open & World Deadlift Championships on Aug. 6. Motorpoint Arena in Cardiff, Wales might be the site where Heinla attempts to break Bjornsson's Record.
Rauno Heinla has four major victories under his belt during his career. Two came during the SCL Savickas Classic and SCL Estonia back in 2014. He won the Arnold South America in 2017 and followed it up with a victory at the Arnold Australia the very next year. He has competed in 45 events during his powerlifting career but just one WSM. He is looking to qualify for next year's event and could do so with some big performances down the stretch.
Rauno Heinla has been attempting to break world records and has already reached one this month. With just under two months to prepare to take the stage again, Heinla is looking to get his deadlifts in position to take down the world record.
For more news and updates, follow Generation Iron on Facebook, Twitter, and Instagram.