Strongman Rob Kearney was able to put together a home gym exactly to his liking.
There are many home gyms that have become staples over the years. The Iron Paradise of The Rock has come to mind, along with Mark Wahlberg's home gym. Now, Rob Kearney can be added to the list.
Kearney, known as The World's Strongest Gay, shared a tour of his new home gym in a recent YouTube video. This was a longtime goal of Kearney, who has competed in strongman for seven years. He was able to have the gym built exactly to his liking.
Kearney has two victories under his belt. He was victorious during the 2017 Giants Live North American Open and 2019 Arnold Australia. Kearney has made waves in recent years as he has four appearances at the World's Strongest Man competition. Aside from his work in competition, Kearney has been an inspiration to all athletes.
View this post on Instagram
Rob Kearney has battled back from many obstacles. He was diagnosed with testicular cancer and suffered a triceps tear over the course of his career. He has been able to work his way back and become an elite competitor. Kearney will be back in action during the 2022 Rogue Invitation from Oct. 28-30 at Dell Diamond Stadium in Austin.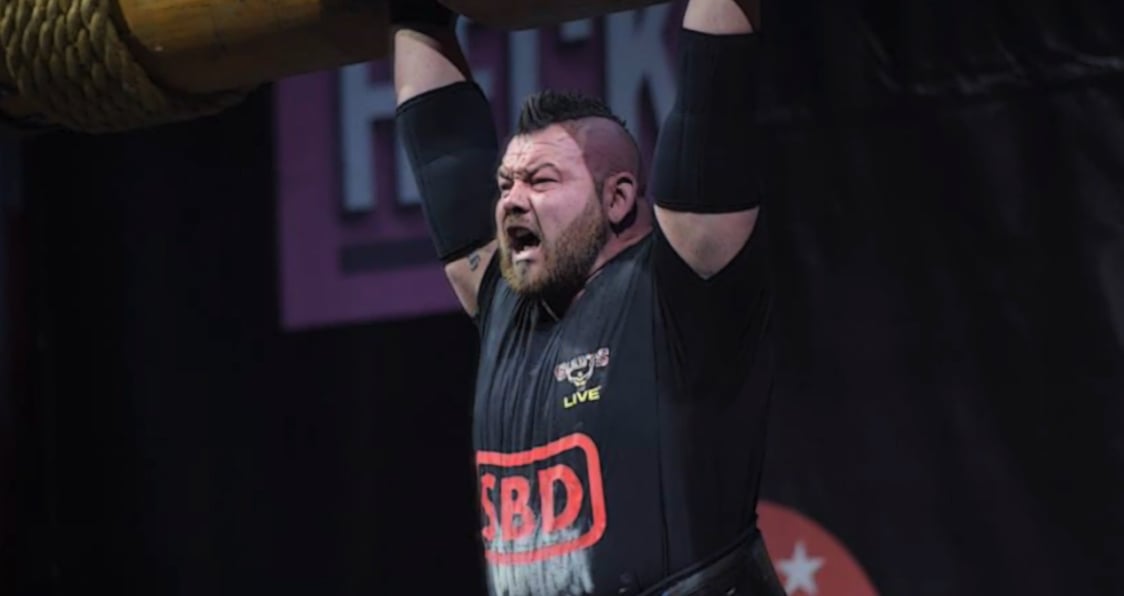 Rob Kearney Home Gym
Rob Kearney welcomed viewers at the door of his new home gym and began the tour by showing off his weight plates. They were all costumed and were different colors with tiger stripes. Next to the weight plates, Kearney has his Assault Bike and curved treadmill. Kearney explained that he does not run much, unless there is weight on his back, but likes to jog.
Kearney's dumbbell section has weights from five rounds to 150 pounds and increase in five pound increments.
"I think this is like the one thing people usually get most jealous of when they walk in."
Rob Kearney showed off his squat rack and pull-up bars. This is where he was able to keep all of his Strongman equipment with gear to train for certain competitions. This includes a Log, Yoke, and sandbags. Kearney also has a full kettlebell and medicine ball rack.
Finally, Kearney has barbell holders that contain bars of many purposes. The equipment is all in the gym but Kearney explained how he will decorate the walls with his World's Strongest Man shirts.
For more news and updates, follow Generation Iron on Facebook, Twitter, and Instagram.