Chris Bumstead believes Sam Sulek is "taking over the world" in bodybuilding.
Sam Sulek is an up-and-coming name in bodybuilding that has gained plenty of attention on social media. His potential is being recognized by many and this now includes Chris Bumstead. The five-time Classic Physique champion recently spoke about Sulek's potential moving forward with Urs Kalecinski.
As a young bodybuilder, Sam Sulek has a massive following on social media. He initially wanted to be a professional diver but rose to fame on TikTok by sharing his bodybuilding experience. This has led to a large following and many discussing whether or not he can be the next big thing in bodybuilding.
As a rookie, Sam Sulek doesn't necessarily have what experts would call the best regimen in terms of his diet or training, but it seems to be working. There are also speculations that his growth may be aided by PED abuse. However, there is no evidence for this, even though many question his natty status.
Bumstead and Kalecinski touched on Sulek and his potential moving forward during a recent training session.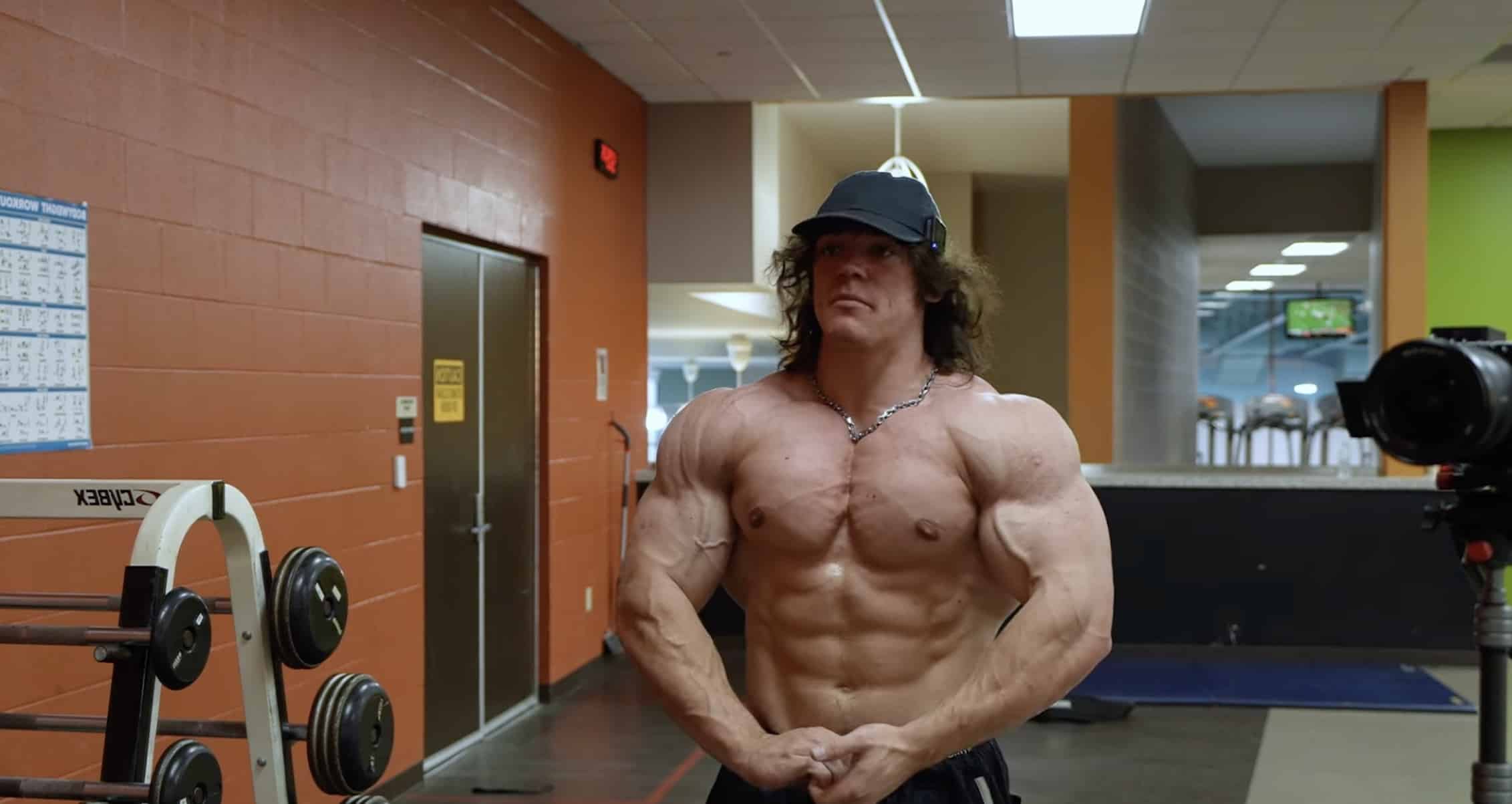 Chris Bumstead: "He Is Taking Over The World"
Chris Bumstead and Urs Kalecinski were on the Olympia stage just a couple weeks ago and got back in the gym right away. During conversation, Kalecinski brought up Sam Sulek and Bumstead shared his opinion on the up-and-comer.
"Oh yeah. He is taking over the world."

"Every f*cking thought subscribers youtuber is sitting in his car right now and clipped the f*cking mic on his head," Kalecinski said.

"It's kind of nice to see,you know? It's a shift. I like this guy. I'm gonna retre and just f*cking, he can take the reins over," Bumstead said.
View this post on Instagram
Gaining attention from the likes of Chris Bumstead is a big deal for a young bodybuilder. Bumstead is coming off an Olympia victory in Orlando and this gave him five titles in a row. Not only is Bumstead the class of Classic Physique but he is the biggest name in the sport right now. He continues to top a division that has plenty of rising talent.
Kalecinski is among the top three in the division, along with Ramon Rocha Queiroz. During the Olympia, Ramon Dino pushed Bumstead to limits from prejudging but Bumstead remained as the competitor to beat. Kalecinski finished third during the competition once again.
Sulek has also appeared in posing videos with Samson Dauda. It is unknown when he will take the bodybuilding stage but it is clear that Sulek has made some noise and competition could be coming soon.
For more news and updates, follow Generation Iron on Facebook, Twitter, and Instagram.