Does This Fat Loss Product Really Work?
Generally speaking, fat burners do work but each one is different, so you'll need to know what to watch (out) for when looking to buy one.
These products typically use food ingredients – antioxidants, vitamins, plant compounds – that have been shown to trigger fat loss. Whether that's by increasing your metabolism, boosting fat breakdown or suppressing appetite.
Review Summary: Sculpt Nation Burn Evolved is a fairly standard thermogenic, and doesn't blow us away. Whilst it is dependable and contain some good ingredients, the addition of apple cider vinegar is a bit of a gimmick. Check our Fighters Core review for an alternative!
Sculpt Nation Burn Evolved is classified as a 'thermogenic' supplement. This means it triggers reactions in your body that lead to a rise in your core temperature. This forces your metabolism to work harder, which ultimately results in you burning more calories.
Sculpt Nation Burn is claimed to help you shred unwanted fat faster than other products, but it's not all quite sunshine and rainbows as you'll see below. A few ingredients raise some concerns.
If you're looking to find out how this product compares to the current top rated fat burners of this year, simply read on as we share our thoughts in this complete Sculpt Nation Burn review!
*Note: Fat burners are supplements, not a replacement for a balanced lifestyle. Talk to a qualified professional if you have any medical concerns.

Pros
Chili pepper extract triggers the release of endorphins which make you feel better
Green tea's antioxidants are good for our health
You don't need to take it before a workout
Simple to take capsules
Not too many ingredients
Cons
Poor value for money
Missing a stronger appetite suppressant
The combination of Yohimbine and other stimulants in this product could lead to severe side effects
Rauwolscine is an unproven compound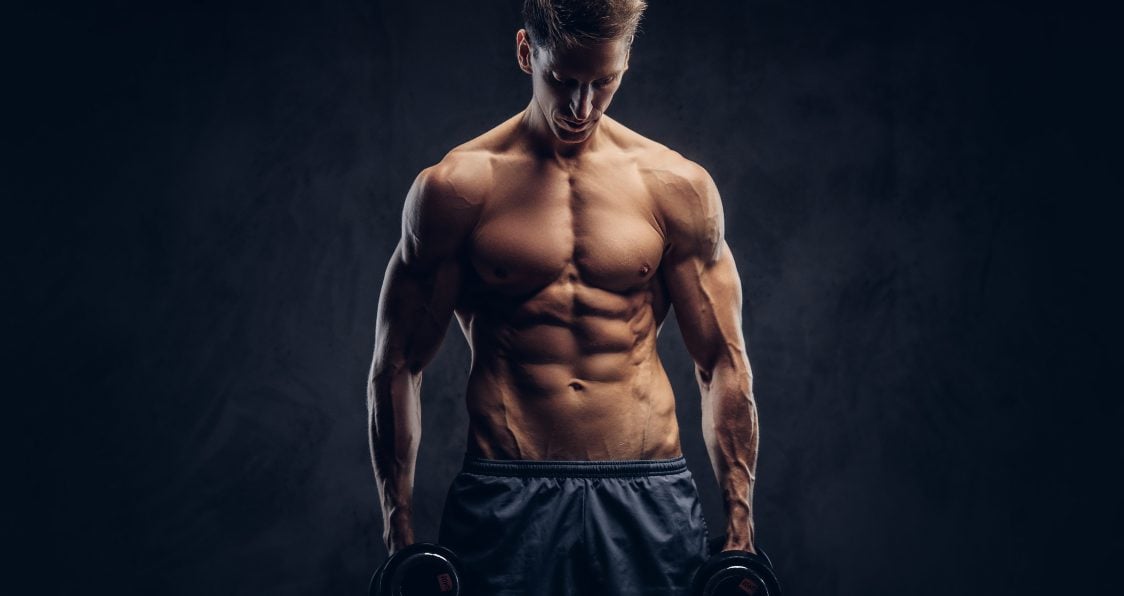 Ingredients and Nutrition Information
The ingredients in Sculpt Nation Burn Evolved are completely transparent and you can see their doses on the label. This is important, it tells us whether the product works or not, and most crucially, if it is safe.
Caffeine (100mg)
Grains of Paradise Seed Extract (30mg)
Cayenne Pepper Extract (100mg)
Green Tea Extract (300mg)
Rauwolscine (3mg)
Yohimbine Hydrochloride (6mg)
Apple cider vinegar (300mg)
Other Ingredients:
Gelatin
Microcrystalline Cellulose
Silicon Dioxide
Magnesium Stearate
Here's a more detailed look at the active ingredients in Sculpt Nation Burn:
Cayenne Pepper Extract – This one is common in fat burner products and for good reason. Cayenne Pepper doesn't just add fire to food, it does the same to your metabolism. It heats your body from the inside which leads to increased calorie expenditure. It's not a huge effect – you'll lose a few extra calories per hour – but it can add up over time. (1)
Caffeine – This is another ingredient that you'll commonly find in fat burners. We all know what caffeine does, right? It gives us energy to power through our day and can boost mental focus significantly. (2) However, some people don't know that caffeine also works as a thermogenic. Much like chili pepper, it helps to speed up your basal metabolic rate. Not everyone tolerates caffeine well, though, so it can be a double edged sword. (3)
Green Tea Extract – It contains something called catechin, a type of molecule that is shown to trigger stress hormones in our body. (4) When you're in this kind of a 'flight or fight' state you don't really feel like eating. Granted, this effect isn't too strong so don't expect it to work miracles on its own!
Grains of Paradise – Although some people recommend this ingredient for fat burning, it hasn't been proven to work. There are better, more studied ingredients to put in its place here.
Yohimbine – This is a risky one. Yohimbine is known to cause a slew of adverse side effects, including elevated blood pressure, heart palpitations, and anxious episodes. Although it can boost your energy levels (quite significantly in fact), it's too aggressive and has even been banned in countries like Canada. (5)
Rauwolscine – Rauwolscine is the third stimulant in Sculpt Nation Burn, alongside Yohimbine and Caffeine. This is not good news. Just one stimulant alone can do damage if you're sensitive to it, never mind combining it with something like Yohimbine.
Apple Cider Vinegar – This is the addition to this product that has made it 'Evolved', and whilst there are some studies supporting apple cider vinegars use for health, this is only with it's liquid form. It's hard to say whether this powdered form will do anything at all.
Not what you were looking for? See our current Top-Rated Fat Burners by clicking here.
Sculpt Nation Burn Benefits
Sculpt Nation Burn promises similar benefits as other fat burners. You know, the typical:
Burn fat faster
Avoid snacking and food cravings
Have more energy
Boost metabolism
And so on. Sculpt Nation's formula is quite slim considering that it's been updated in 2019. That wouldn't be an issue if those ingredients were safe. Speaking of which…
Is This Supplement Safe?
In my eyes, the biggest concern with Sculpt Nation Burn is the combo of Yohimbine, caffeine and Rauwolscine. All three are stimulants and mixing them can lead to some really awful side effects.
Common side effects that this combo can cause include (6):
Nervousness
Jitters
Severe energy crashes
Insomnia
Racing Heart
Hypertension
Other ingredients in Sculpt Nation Burn are safe and reasonably dosed. But I still wouldn't recommend Yohimbe to anyone – even the ones who have experience with stimulants of this type.
Our favorite fat burner of the year:
Check our Fighters Core Review

How to Take?
Using Sculpt Nation Burn is simple – take 2 capsules a day with your main meals. I don't think taking 2 capsules at once is a good idea, due to the stimulants in this product.
Aim to take it twice per day; one capsule in the morning and other in the early afternoon. This will keep the fat burning ingredients longer in your system.
Lastly, don't take Sculpt Nation Burn too late in the day, as it can prevent you from falling asleep.
How much does it cost?
Sculpt Nation Burn costs between $49.99 and $67 per bottle. Bear in mind that it will only last you a month. Considering what Sculpt Nation Burn offers, it's a poor value for money.
Overall rating
Effectiveness – 8/10
Ingredients – 6.5/10
Safety – 4.5/10
Price – 6/10
Final Thoughts
This brings us to the end of our Sculpt Nation Burn review.
This product does have good potential as a fat burner. The combination of green tea extract and caffeine can help you burn more calories while also making you feel better mentally.
But there are some concerns with other ingredients. The inclusion of Yohimbine and Rauwolscine means we don't feel comfortable recommending this product to our readers.
Both of these ingredients are stimulants and are linked to some pretty serious side effects and even banned by some institutions.
Unless you love playing with fire (and not in a good way), I recommend doing more research before rushing with the decision.
If you're concerned about the risks of Sculpt Nation Burn make sure to check our supplement awards for the current best fat burners.
And don't forget to see our Amazon recommended product review: Nutrex Research Lipo-6 Black
See Fighters Core Fat Burner Here!
Let us know what you think in the comments below. Also, be sure to follow Generation Iron on Facebook, Twitter, and Instagram. 
References
Capsaicinoids supplementation decreases percent body fat and fat mass: adjustment using covariates in a post hoc analysis.
https://www.ncbi.nlm.nih.gov/pmc/articles/PMC6088424/
Caffeine ingestion reverses the circadian rhythm effects on neuromuscular performance in highly resistance-trained men.
https://www.ncbi.nlm.nih.gov/pubmed/22496767
The effect of caffeine on energy balance.
https://www.ncbi.nlm.nih.gov/pubmed/27824614
Beneficial Effects of Green Tea—A Review
https://www.tandfonline.com/doi/abs/10.1080/07315724.20010719518#.U2tMX_l_t8E
Scientific Opinion on the evaluation of the safety in use of Yohimbe
(Pausinystalia yohimbe (K. Schum.) Pierre ex Beille).
https://efsa.onlinelibrary.wiley.com/doi/epdf/10.2903/j.efsa.2013.3302
Yohimbine. https://www.rxlist.com/consumer_yohimbine_aphrodyne_yocon/drugs