The perfect formula for recovery and hydration to see huge gains and knock fatigue to the curb.
Product Overview
When looking to see huge gains, there are a variety of supplements we can use to enhance them. A good pre-workout supplement for that energy boost and increased muscle pump can really assist our goals. A great protein supplement for after a workout can lead to enhanced recovery and muscle growth as well. But what about the middle of the workout? That time where we grind and sweat and rely on our muscles to work as hard as they can for however long they have to. A BCAA supplement is what you need for this vital time and Staunch BCAA + Hydration is one such supplement to get you seeing those gains you want.
Branched chain amino acids (BCAAs) are three essential amino acids (EAAs) being leucine, isoleucine, and valine. Each work together with one another for a variety of benefits to your overall health and wellness. A quality BCAA supplement can activate protein synthesis for increased muscle growth (1), decrease muscle soreness and stop muscle breakdown, reduce fatigue, and stop muscle wasting. All of these benefits are vital for seeing that much desired physique come to life.
---
Check out our list of the Best BCAA Supplements here for other great BCAAs!
---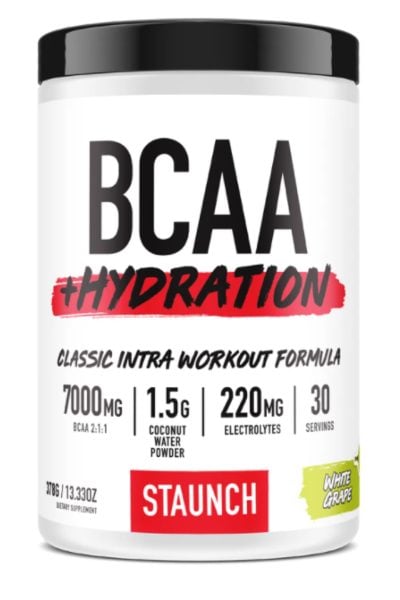 Staunch was started by Australian bodybuilder, Calum Von Moger, as a supplement company designed to create and promote the best products to enhance gains of bodybuilders and other strength athletes. Bringing top tier and innovative supplements to the fold, Staunch works with fun and creative marketing strategies to promote their hard-hitting formulas to show both relatability and effectiveness. For the best results you seek to get, Staunch delivers on their promise to seriously enhance performance.
Staunch BCAA + Hydration Highlights
Staunch BCAA + Hydration is a classic intra workout formula and the perfect recovery and hydration complex. This BCAA formula is exactly what you need to launch your fitness to the next level by beating fatigue, staying as hydrated as possible, and enhancing all your gains. Staunch separates itself from the competition by providing an advanced hydration complex with great flavors.

Packed with 7,000mg of BCAAs in a 2:1:1 ratio, they are accompanied by 1.5g of coconut water powder and 220mg of electrolytes. With just 5 calories, 2g carbs, and 1g sugar, this BCAA supplement will fit most, if not all, diets.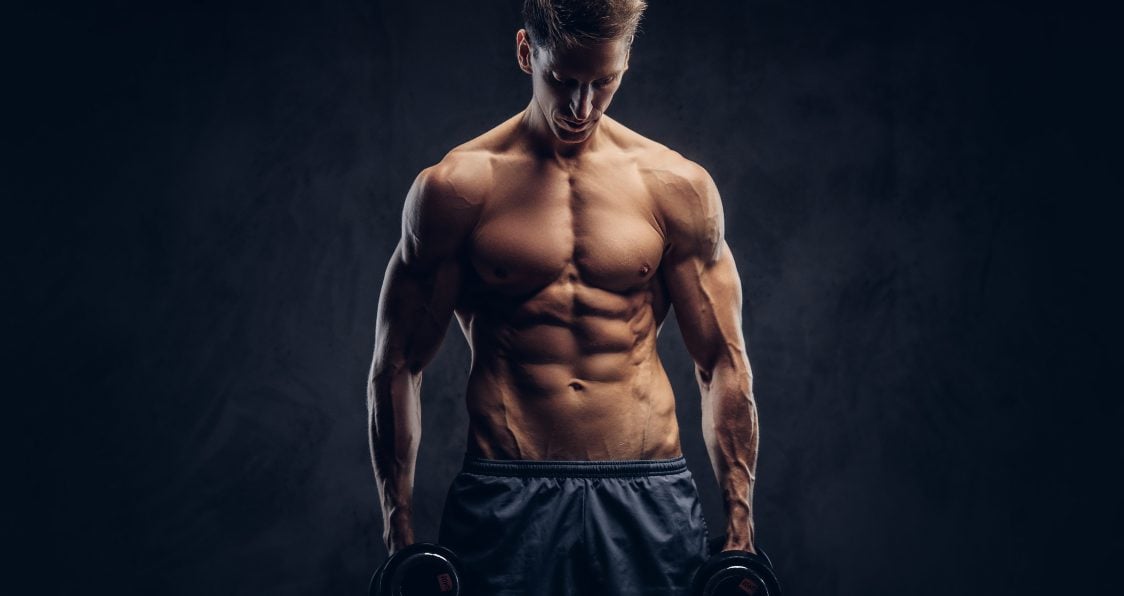 Ingredients
BCAA (7,000mg)
This blend of BCAAs is in a 2:1:1 ratio which maximizes absorption so none of these vital amino acids goes to waste. They work to increase muscle growth, reduce fatigue, decrease soreness, and prevent muscle wasting (2). A good BCAA supplement, like this one from Staunch, with also increase endurance and enhance workouts.
Coconut Water Powder (1,500mg)
Coconut water powder can work to deliver optimal hydration to keep your energy high and body fueled for training and performance. It can support heart and cardiovascular functions, provide electrolytes, and offers a great source of vitamins and minerals (3).
Sodium: Works to prevent muscle cramps, promote digestion, and plays a vital role in retaining fluid in your body to keep you hydrated.
Calcium: Promotes weight loss, helps with bone development and blood pressure, and can assist normal cardiac functions.
Phosphorus: Great for bone growth, healthy digestion, eliminating toxins, and can reduce fatigue and weakness.
Other Ingredients: Magnesium, Potassium, natural and artificial flavors, tartaric acid, sucralose, malic acid, silicon dioxide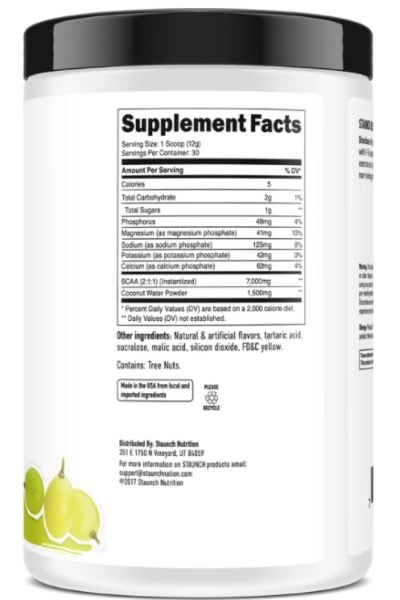 Price, Flavors & Effectiveness
Staunch BCAA + Hydration is a great intra workout to tackle all of your mid-workout needs for that desired growth and fatigue reduction. Each tub of this classic intra workout formula contains 30 servings with one scoop as the serving size to give you everything you need.
There are five great flavors for this BCAA intra workout formula. They include:
Peach Mango
White Grape
Pineapple
Watermelon Gummy
Strawberry Coconut
Pros: Plenty of amino acids and coconut water which is different than other top BCAA supplements. Helps with growth and recovery, as well as defeating fatigue. From a reputable company in Staunch.
Cons: Some disliked the taste greatly and compared it to a more synthetic taste. It does contain sucralose and the amount may be too sweet for some.
Price: $34.00
Sponsored Athlete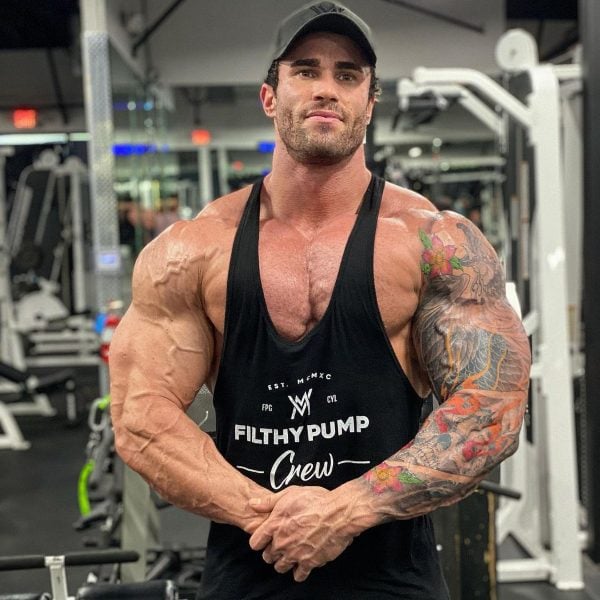 Calum Von Moger is a professional bodybuilder and actor who founded Staunch as a way to bring top quality supplements to athletes everywhere to really enhance their gains and overall health. Through his hard work and tenacity, Von Moger has made a name for himself in the bodybuilding world. As an actor, he starred in Generation Iron's Calum Von Moger: Unbroken which followed his recovery back to peak condition after suffering a debilitating injury. In the biographical drama Bigger, Von Moger played the role of a young Arnold Schwarzenegger. Staunch and Von Moger continue to design and create top tier supplements for athletes everywhere so they can thrive and feel great about their overall health, fitness, and lifestyles.
Overall Value
Staunch BCAA + Hydration is the ultimate intra-workout supplement to seriously enhance gains and reduce fatigue for optimal recovery when it comes to your big lifts. Packed with great ingredients at effective dosages, Staunch works to provide high quality products to your routine so you grow in the most healthy way possible. Designed by a top bodybuilder in Calum Von Moger, Staunch seeks only the best for bodybuilders and strength athletes everywhere. What you are really getting is a great intra workout supplement from a company who knows hard work and strength sports at a great price. Check out Staunch BCAA + Hydration today and see your overall health and fitness seriously take off.
Try Staunch BCAA + Hydration Today
Generation Iron may receive commissions on purchases made through our links. See our disclosure page for more information.
Let us know what you think in the comments below. Also, be sure to follow Generation Iron on Facebook, Twitter, and Instagram. 
*Images courtesy of Staunch, Calum Von Moger Instagram, and Envato
References
Blomstrand, Eva; Eliasson, Jorgen; Karlsson, Hakan K. R.; Kohnke, Rickard (2006). "Branched-chain amino acids activate key enzymes in protein synthesis after physical exercise". (source)
Wolfe, Robert R. (2017). "Branched-chain amino acids and muscle protein synthesis in humans: myth or reality?". (source)
Saat, Mohamed; Singh, Rabindarjeet; Sirisinghe, Roland G.; Nawawi, Mohd (2002). "Rehydration after exercise with fresh young coconut water, carbohydrate-electrolyte beverage and plain water". (source)