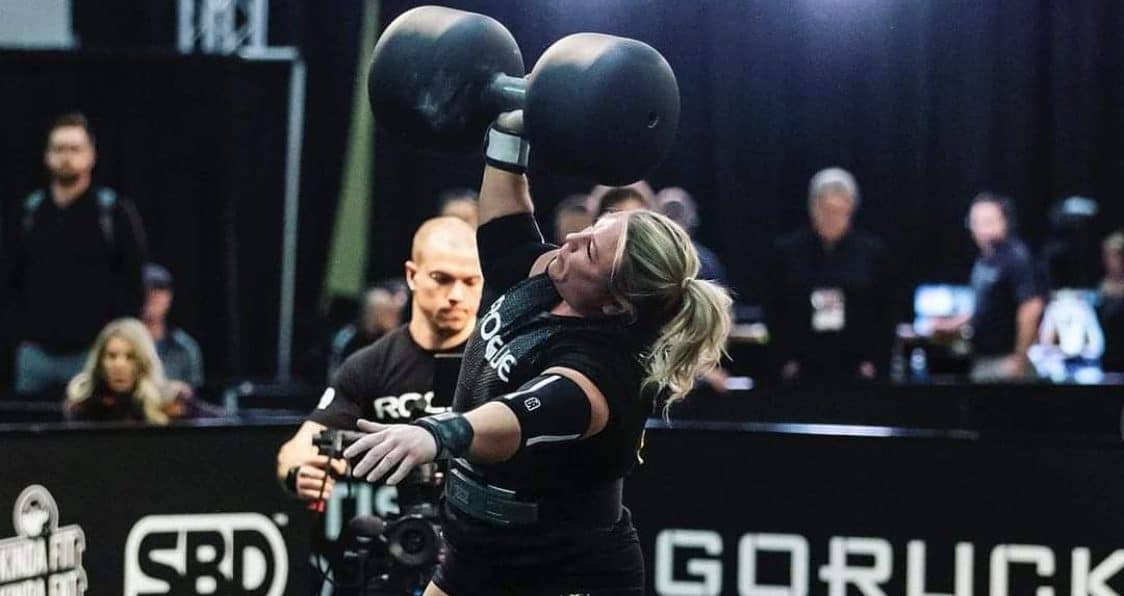 Get all your information for this Strongman event here!
The 2021 Strongman Open Nationals content is set to kick off this weekend with competitors already flocking to the Salem Civic Center in Salem, Virginia to do their final preparations. With each athlete ready for the challenge, and their eyes set on that top prize, Strongman Corporation has worked diligently to promote and execute this event. Salem is set to be a great host and we at Generation Iron have all the information you need to know about the 2021 Open Nationals competition.
This event will see a great field of male and female athletes competing in a variety of divisions, each with the goal of taking that top podium spot. A total of 6 events spanning across two days gives these strongmen and strongwomen plenty of time to feel out the events, and the competition, and make their moves to that top prize.
Strongman Corporation covers and promotes all things related to Strongman with the goal of providing quality Strongman competitions for the public while being fair to every competitor. Committed to raising the bar and holding only the best and most fair competitions, Strongman Corporation honors their promise to members with reliable and genuine information to put the sport in the spotlight it deserves.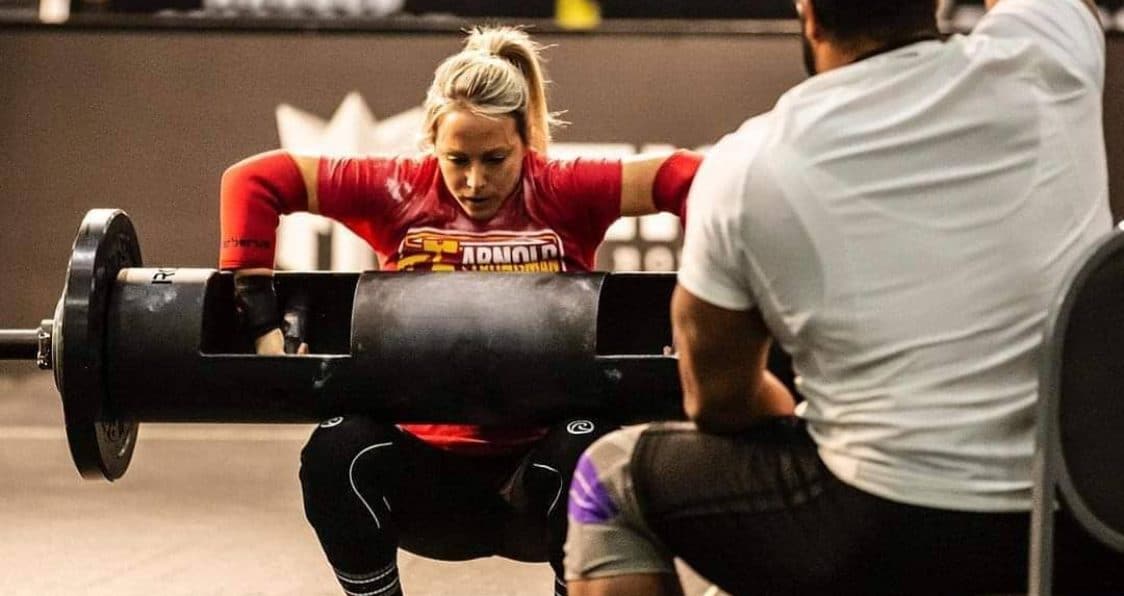 Important Information Breakdown
This event is shaping up to be an exciting event full of Strongman action with top competitors ready to put on a show. All of the information you need to know is below!
Date: Friday, October 15 to Saturday, October 16
Time: Friday- 9:30 am for female athletes, 2:00 pm for male athletes
Saturday- 9:30 am for female athletes, 1:00 pm for male athletes
Location: Salem Civic Center, Salem, VA
Address- 1001 Roanoke Blvd, Salem, VA 24153
Divisions: Lightweight Women, Middleweight Women, Heavyweight Women, Lightweight Men, Middleweight Men, Heavyweight Men
Number of Events: 6 Events
Tickets: Tickets for the Banquet are no longer available, but click for Spectator Tickets here!

How To Watch Strongman Open Nationals Competition
Open Nationals 2021 will be providing a premium live stream for those who want to follow along and see all this action play out. We at Generation Iron will be providing the live stream link so you can stay on top of it all and never miss a beat!
Click for the Day 1 Live Stream link here!
Click for the Day 2 Live Stream link here!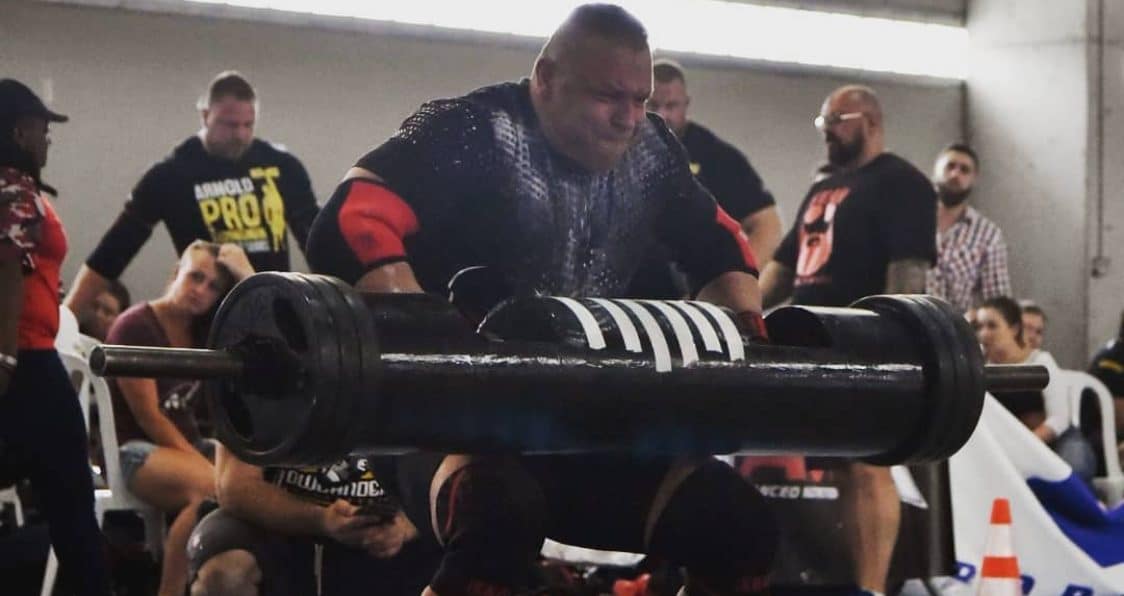 Open Nationals Competition Events
This competition will see 6 total events over a two day period. Day one will see competitors try their hand at the log press, wheelbarrow deadlift, and sandbag toss over bar. On the second day, athletes will perform the axle clean and press, wheelbarrow race, and the yolk walk. The scores for all 6 events will be tallied and a winner will be crowned.
Day One Competition
Log Press
In the log press, athletes will complete the lift, only dropping the weight on the judges down command. Failure to lift and hold the weight will result in the end of this round for that competitor.
Wheelbarrow Deadlift
Athletes will have a set amount of time to deadlift as many reps as possible using the wheelbarrow deadlift implement for an added challenge.
Sandbag Toss Over Bar
Standing at a set distance away from the bar, athletes will throws sandbags from lightest to heaviest in weight over the bar, all while it adjusts in height.
Day 2 Competition
Axle Clean and Press
In a set amount of time, athletes will complete a many reps as possible , however, control must be had at all times with this event. For example, if the axle is dropped from overhead, it can lead to a deduction of a point.
Wheelbarrow Race
In a test of endurance, competitors will carry a wheelbarrow a set distance. While this is still a test of strength and will, endurance plays a key role in this event, similar to the yoke walk.
Yolk Walk
Competitors will be required to carry a yoke with set weights a certain distance before the time limit is reached. Like the Wheelbarrow Race, this is taxing on the lungs and requires all around good training to get there.
Wrap Up
The 2021 Open Nationals competition is just about to kick off and Strongman athletes and fans alike are equally excited. In what will be an great show and a real test of strength, endurance, and will for these athletes, Strongman Corporation has worked hard to promote and execute this event. We will have all the results ready for you, as well as the live stream link, so stay tuned to Generation Iron for all your event needs and get ready for yet another awesome Strongman show.
---
Let us know what you think in the comments below. Also, be sure to follow Generation Iron on Facebook, Twitter, and Instagram. 
*Images courtesy of Strongman Corporation Instagram