Protein bars have long since been a way for bodybuilders and fitness enthusiasts to consume an extra dose of protein with a great tasting option. The perfect protein bar has to find the right balance of tasting good while not becoming too unhealthy to make it worth eating. While taste can often be subjective, texture is also an important component of a great protein bar. Some powerfully heathy protein bars can feel and taste like cardboard. That's not an enjoyable experience. So it's about time to pinpoint which bars strike that perfect balance of macros with taste and texture so you have the most enjoyable experience possible.
That's where our GI Experts come in. We worked together to come up with a short list of the best protein bars of the year. Which one hit our number one spot? Read on to find out.
Protein Bar Of The Year 2021: Jacked Factory Authentic Bars
Jacked Factory Authentic Bar is a great protein bar with authentic ingredients, taste, and results. This decadent high protein bar is made with real ingredients and whey protein isolate for that clean, filtered protein to help with muscle growth and recovery. With no artificial sweeteners or sugar alcohols, this protein bar is exactly what you need to round out a great dietary routine. No gut wrenching fibers and awesome flavors are matched by honesty and transparency with this amazing protein bar.
With 15g of protein and just 280 calories, these bars have a great ratio of macronutrients to optimize your health and performance.
What You Can Expect from Jacked Factory Authentic Bars:
Clean, authentic, and effective ingredients
A fantastic taste and texture
Great way to satisfy hunger
Why Jacked Factory Authentic Bars Won Gold in Best Protein Bar of the Year:
Fueled with 15g of protein to fill you up and provide energy
No artificial sweeteners or sugar alcohols
Amazing taste with great flavors
Good balance of macronutrients for most diets
Jacked Factory Authentic Bars are made with authentic ingredients with great taste and results. No artificial sweeteners make these bars great for muscle growth and recovery.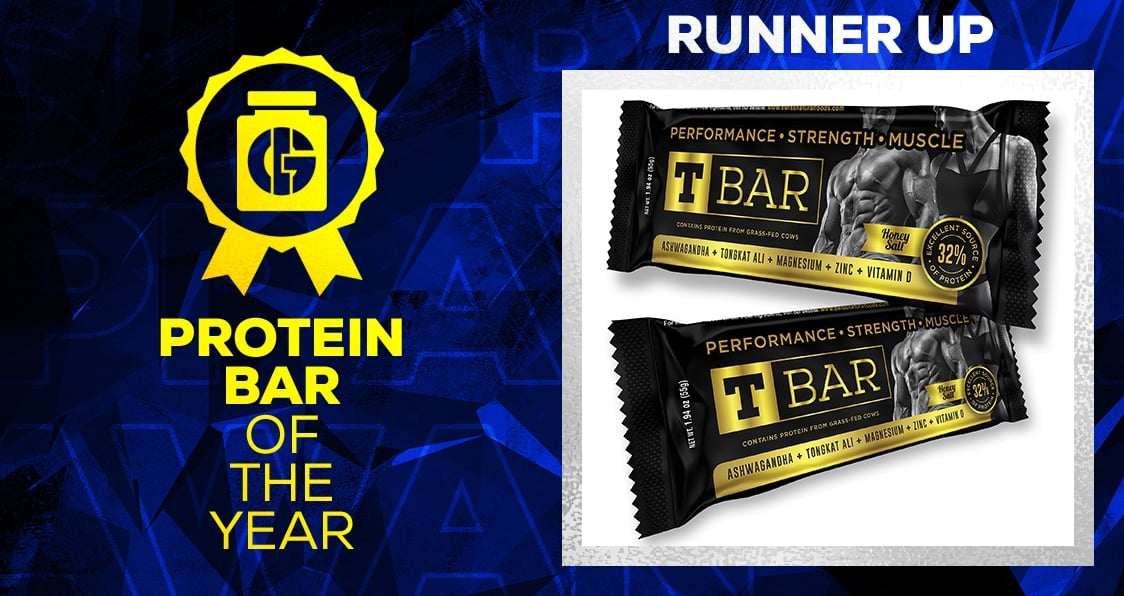 Swiss Natural Foods T Bar
Swiss Natural Foods T Bar is a fully natural protein bar with a twist. They have added a few extra ingredients to ensure your health takes priority including Ashwagandha, Tongkat Ali, magnesium, and a few others. As the strongest and cleanest protein bar, the time was done to make sure what is included will only benefit you. With 16g of protein, a good ratio with the other macronutrients, and only 250 calories, this protein bar does its job, and it does it well.
Check out our review here.
Swiss Natural Foods T Bar is a fully natural protein bar with added vitamins and minerals for optimal hormonal balance. With 16g protein and 250 calories, this is great for power and performance.
Quest Nutrition Protein Bar
Quest Nutrition Protein Bars are made with complete dairy-based protein and you've probably heard of them before. Quest provides one of the most consistently solid offerings in the protein bar space. What's even more exciting is that they top a rather traditional macro profile with some higher levels of fiber and low levels of sugar. Clean ingredients provide for energy and muscle growth for a great bar to boost performance.
Quest Nutrition Protein Bar is a complete, dairy-based protein bar perfect for muscle growth. Nine essential amino acids and 21g protein will fuel growth, recovery, and performance.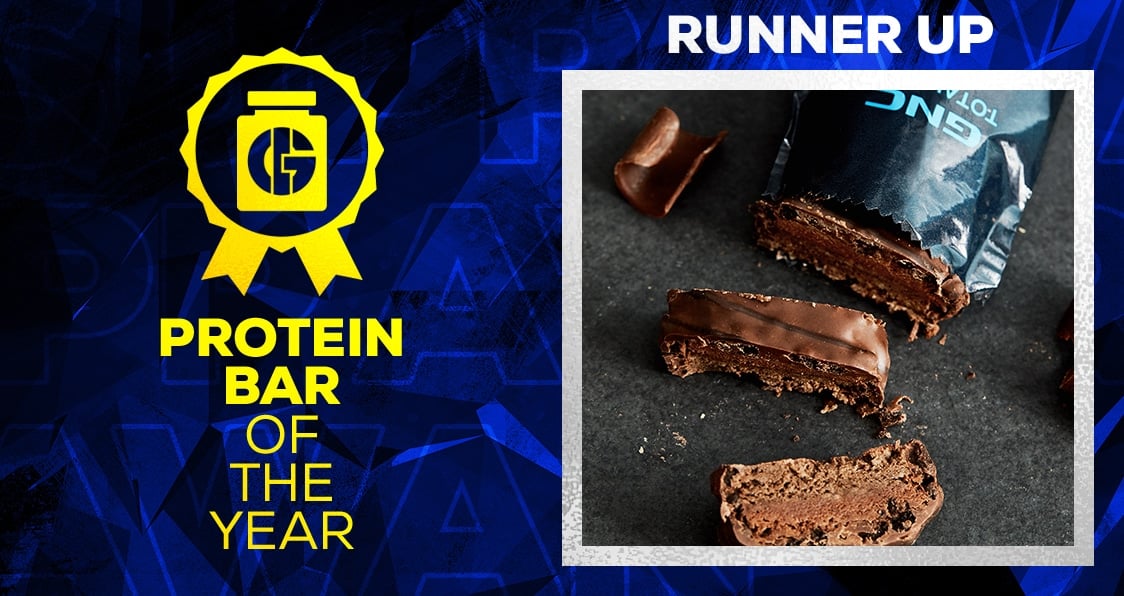 GNC Total Lean Layered Protein Bar
GNC Total Lean Layered Protein Bar works to both satisfy hunger and provide for high quality lean muscle support. Made with a blend of whey concentrate and whey isolate, great ingredients and a balanced set of macronutrients fuel growth, repair, and other bodily functions. The bonus is that it tastes great too.
Click for our individual review here.
GNC Total Lean Layered Protein Bar is perfect for satisfying hunger and providing lean muscle support. A protein blend of whey isolate and concentrate is perfect for muscle growth and repair.
Optimum Nutrition Opti-Bar
Optimum Nutrition Opti-Bar is designed to support and assist muscle recovery and growth with a high-quality and convenient bar. Packed with protein, this bar also has a nice amount of fiber to aid in satiety and digestion. With great flavors for an enjoyable experience, your on-the-go needs are covered.
Optimum Nutrition Opti-Bar is high-quality and convenient for your muscle growth and recovery needs. Great flavors and 20g protein make this bar perfect for all your goals.