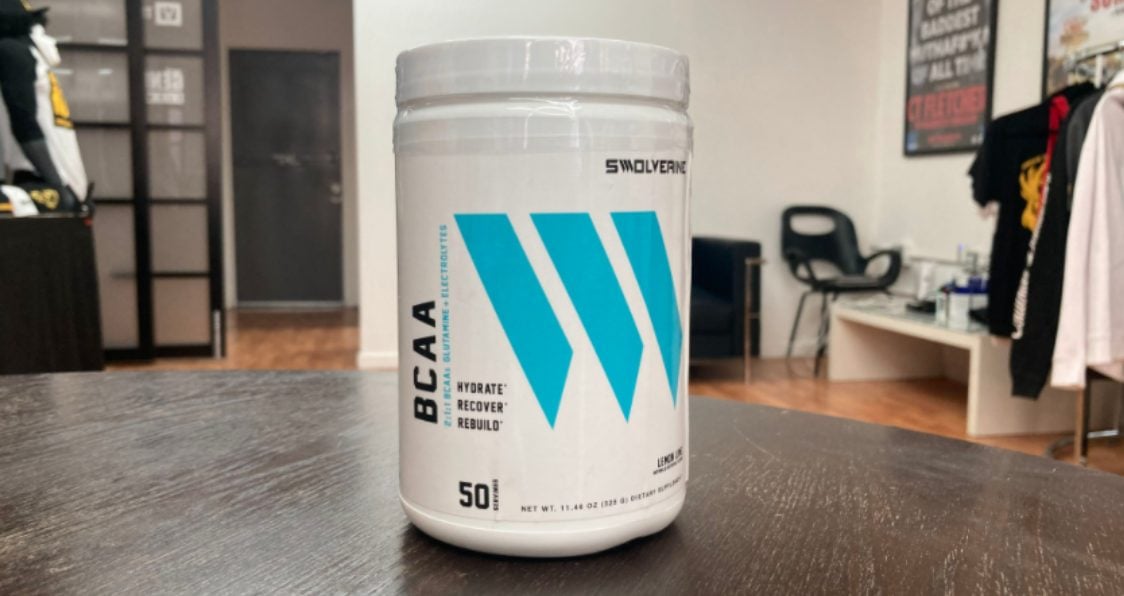 Swolverine BCAA is a great supplement to help with hydration, recovery, and rebuilding after any grueling workout.
Product Overview
With a host of supplements growing in popularity, branched-chain amino acids (BCAAs) have really made their claim as a necessity. A popular intra-workout supplement for athletes everywhere, BCAAs can help you hydrate, recover, and rebuild so no muscle and gains go to waste and you bounce back much faster than you would without them. Although there may be debate around the importance of BCAAs, this supplement can in fact enhance training and performance and shouldn't be overlooked as a potential to help any and all of your gains. Swolverine BCAA is one such product to help get you there.
BCAAs are three of nine essential amino acids (EAAs). These nine EAAs cannot be produced by the body and must be obtained from food. Since amino acids are important compounds that serve as the foundation of protein, and with protein being a building block for all muscle, both BCAAs and EAAs serve a vital purpose when it comes to your training and performance. With the formula in Swolverine BCAA, all your needs will be covered when you need them most.
Swolverine BCAA is synergistic combination of BCAAs, electrolytes, and L-glutamine all packed into one powerful formula. Great for muscle growth and recovery, this will help fuel every workout.
Swolverine is a lifestyle brand designed for endurance athletes and those always staying active. With products designed to fuel athletic performance, elite athletes and those seeking a goal flock to Swolverine for their top of line products and supplements. They live by the belief that everyone can optimize their athletic performance and human potential through transparency and honest products including those with proven ingredients and effective doses. As an honest and hard working company, Swolverine is there is to improve your human potential, and your athletic performance is just one piece of that larger mission.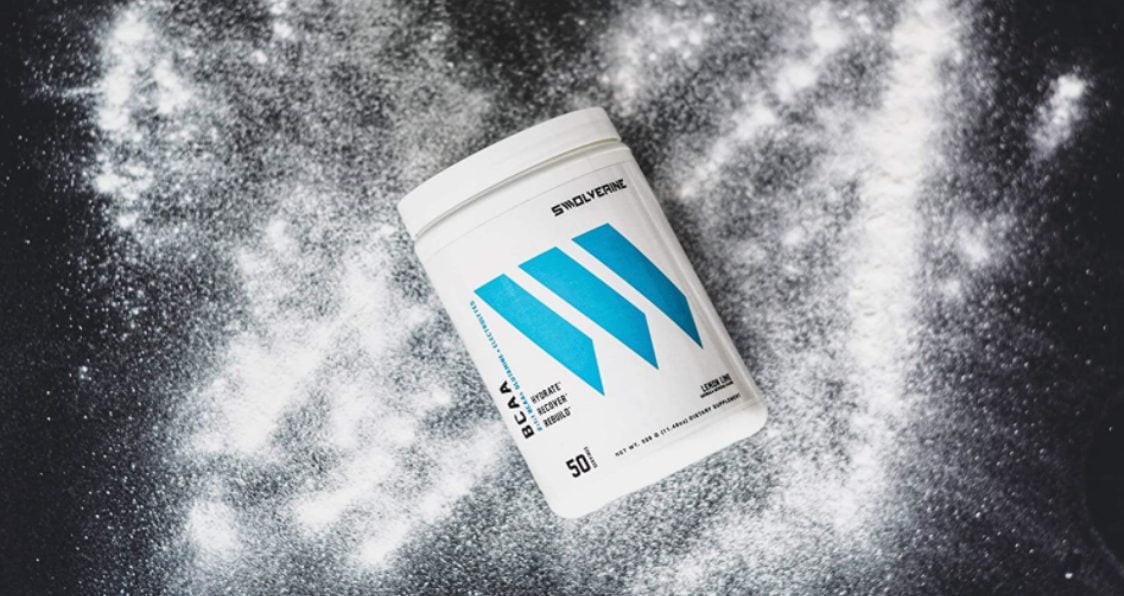 Swolverine BCAA Highlights
Swolverine BCAA is a synergistic combination of BCAAs, electrolytes, and L-Glutamine packed into a powder form to help provide you with intra-workout hydration, fatigue reduction, and optimized recovery so you get the most out of your workouts. With tons of benefits, this supplement will help promote muscle growth, enhance recovery by reducing muscle breakdown and exercise-induced muscle soreness, maximize hydration for better muscle function and contraction, and keep you fueled for whatever workout or activity comes next.
A great 2:1:1 ratio of muscle building BCAAs is matched by a great dose in L-Glutamine and a seriously effective electrolytes and hydration formula. One scoop of this lemon lime flavored powder with pack you with everything you need for that intra-workout boost as you seek to hydrate, recover, and rebuild that lean muscle mass.
Ingredients
BCAAs: Work to increase lean muscle growth, reduce fatigue, decrease muscle soreness, and prevent muscle wasting (1). Can also hydrate and serve as a great intra-workout aid.
L-Glutamine: Helps rebuild and repair muscles after strenuous exercise to promote better recovery and prevent muscle breakdown (2).
Vitamin B6: Helps the body convert protein, carbs, and fat to energy to fuel performance. Also allows for the balance of body fluids and the normal functioning of the heart, nerves, and musculoskeletal systems (3).
Potassium: Helps keep your muscles healthy by repairing them faster and more efficiently. Also helps your muscles recover better (4).
Sodium: Helps improve performance by balancing fluids, aiding in muscle contractions, and serving as a natural source of electrolytes (5).
Other Ingredients
Natural & Artificial Flavors, Malic Acid, Citric Acid, Sucralose, Potassium Citrate, Sodium Chloride
| | |
| --- | --- |
| Total BCAAs | 4,000mg |
| Number Of Servings | 50 |
| Serving Size | 1 scoop |
| Flavors | Lemon Lime |
| Best Way To Take | Mix one scoop with 8 oz. of water and drink during or after a workout. |
Price, Flavors & Effectiveness
Swolverine BCAA is a 2:1:1 powder that is perfectly designed for hydration, recovery, and rebuilding lean muscle mass so you never have to worry about your intra-workout needs again. With 50 servings per container, one scoop will pump you with everything you need to maximize each and every workout. A great tasting flavor in Lemon Lime keeps this product from being dull.
Pros
2:1:1 ratio of BCAAs
Perfect for hydration, recovery, and rebuilding
Great ingredients and taste
Cons
Slightly high in price
Does contain artificial flavors, like sucralose
Price: 42.99
Featured Swolverine Athlete
Mitch Wagner – CrossFit Athlete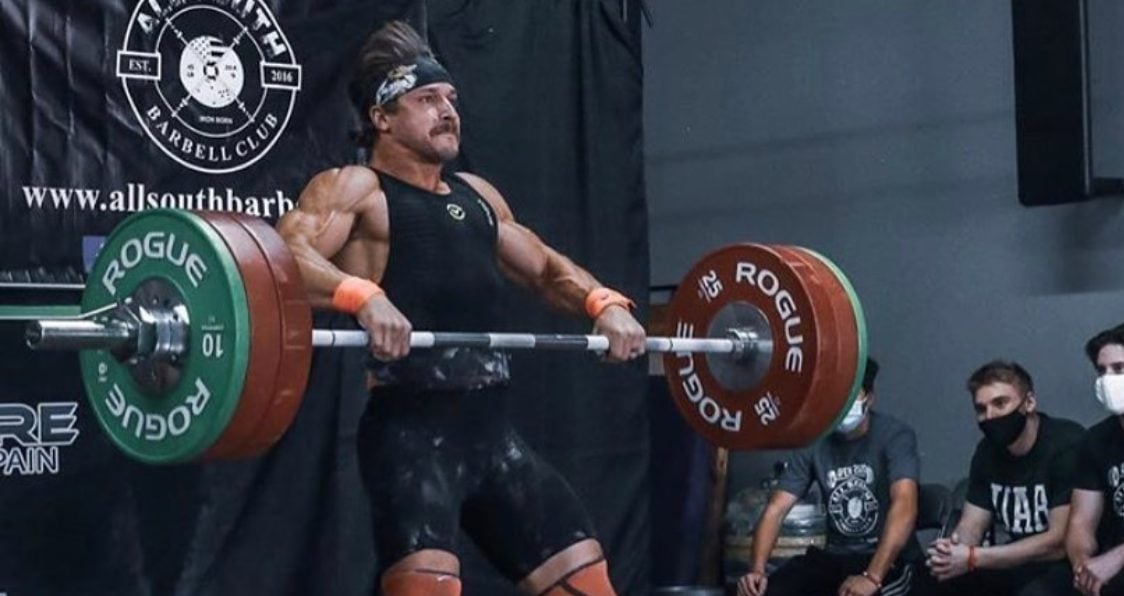 Mitch Wagner is a CrossFit athlete and true competitor who relies on Swolverine to have his back with whatever comes his way. As a real contender in CrossFit, Wagner suffered a minor setback with an injury in 2017, putting him out for a number of months as the strenuous rehab process took place. After recovering and working to improve his performance, Wagner is ready to return and make his mark as he looks to be the best. With Swolverine on his side, anything is possible for Wagner who uses and promotes these great supplements.
---
Check out our list of the Best BCAA Supplements for more muscle building and recovery products!
---
Overall Value
Swolverine BCAA is that perfectly optimized intra-workout product you need most to make sure all your gains never go to waste. With great ingredients designed for hydration, recovery, and rebuilding, this BCAA powder is great for making sure you get the most out of all your fitness goals. Swolverine is a great company who knows the needs of athletes everywhere and seeks to design and create the best products around. What you are really getting is a high-quality BCAA supplement with great ingredients, clean benefits, and a company behind it to trust. Check out Swolverine BCAA today and see what this can do for all your goals.
Generation Iron may receive commissions on purchases made through our links. See our disclosure page for more information.
Let us know what you think in the comments below. Also, be sure to follow Generation Iron on Facebook, Twitter, and Instagram. 
*Images courtesy of Swolverine and Mitch Wagner Instagram
References