This once-daily multi can pack you with those essential vitamins and minerals for optimal wellness and support.
Product Overview
As athletes always on the go and constantly depleting our bodies of those valuable essential nutrients, it is important for us to realize that a good quality multivitamin is exactly what we need to continue to thrive inside and out of the gym. The constant grind on our bodies can start to wear us down and on top of our busy schedules consisting of work and valuable personal time, the chance for us to get all those vital nutrients back into our bodies sometimes just isn't there. This is where a high quality multivitamin can come into play for it will work to boost all areas of our health and wellness while keeping us moving as efficiently as possible. Swolverine Multivitamin is one such product to continue to advance our daily and long term goals.
What a good multivitamin like Swolverine Multivitamin can do is work to cover a wide range of areas that deal with overall health and wellness including health functions, cognitive abilities, and physical maintenance of our bodies. Benefits of a multivitamin range from anything like increased energy, better immunity, muscle maintenance, nutritional support, and cognitive assistance, all things used to better yourself, your training, and performance.
Swolverine is a lifestyle brand designed for endurance athletes and those always staying active. With products designed to fuel athletic performance, elite athletes and those seeking a goal flock to Swolverine for their top of line products and supplements. They live by the belief that everyone can optimize their athletic performance and human potential through transparency and honest products including those with proven ingredients and effective doses. As an honest and hard working company, Swolverine is there is to improve your human potential, and your athletic performance is just one piece of that larger mission.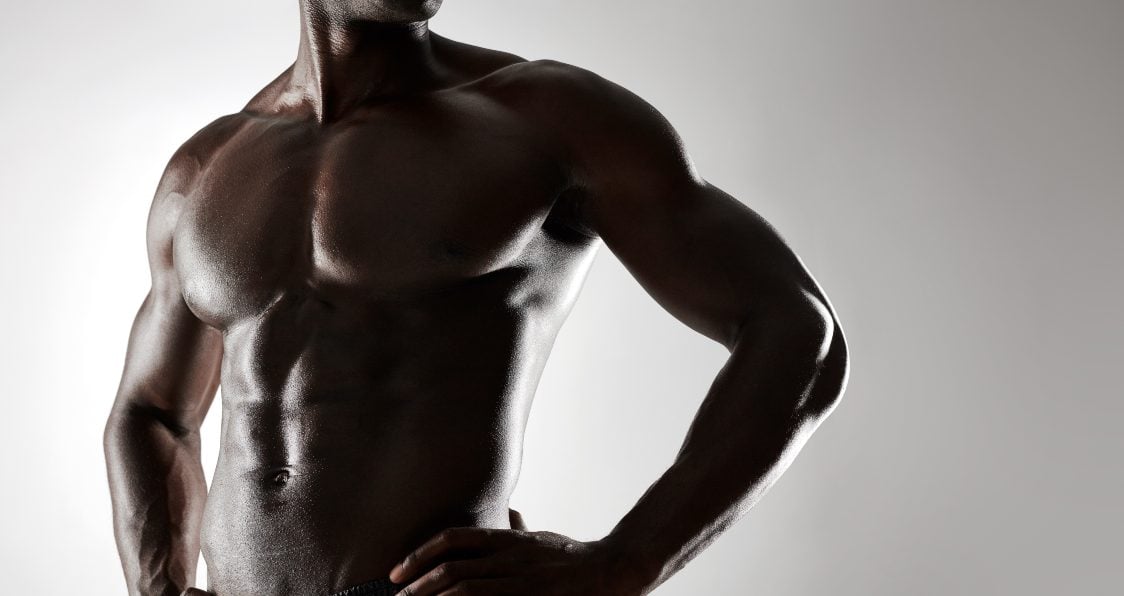 Swolverine Multivitamin Highlights
Swolverine Multivitamin is a once-daily, power-packed multivitamin supplement designed to deliver a number of essential nutrients to your body as efficiently as possible to boost your optimal wellness. It contains a complex variety of essential micronutrients to maximize absorption and replenish key ingredients so it hits your body much faster. With an easy to take capsule, you don't have to worry about digestion or the absorbing properties of this supplement. It can be easy to fall short of the essential nutrients we need most and this multivitamin is created to help avoid that.
With 25+ ingredients to pack you with all the essentials you need most, this multivitamin can benefit you in a number of ways from boosting immune health to keeping that immune system running on full, increasing energy to help fuel performance, and cover your overall health and wellness by delivering optimal levels of essential vitamins, minerals, and antioxidants. All in all, Swolverine Multivitamin has what you need to continue to succeed inside and out of the gym.
Ingredients
Vitamin A: Can support your immune system, protect eye health, and reduce risk of acne.
Vitamin C: Will influence growth and repair of body tissues while working as an antioxidant to fight oxidative damage. Boosts immune response to really build up the immune system (1).
Vitamin K: Aids in blood sugar regulation and helps to strengthen bones. Boosts immunity and digestive health as well (2).
Folic Acid: Helps produce and maintain new cells, as well as helping with digestive health and nutrient uptake.
Pantothenic Acid: Stimulates hormones and works to relieve stress. Can improve heart health and increase stamina, especially in those endurance athletes.
Calcium: Essential for building and strengthening bones and plays and important role in the movement of muscles (3).
Iron: Improves cognitive function and works to circulate oxygen. Helps boost your immune system as well as metabolic functions (4).
Chromium: Helps with blood sugar levels and glycemic control, and can help with weight management.
Potassium: Reduces cramping and works to improve muscle functions, as well as improving the nervous system (5).
Other Ingredients
Vitamin D3, vitamin E, vitamin B-1, vitamin B-2, niacin, vitamin B-6, vitamin B-12, biotin, phosphorus, iodine, magnesium, zinc, selenium, copper, manganese, molybdenum, chloride, boron, magnesium stearate, rice flour, gelatin
Price & Effectiveness
Swolverine Multivitamin is that once-daily supplement to boost immune health, increase energy, and deliver key nutrients to provide for your overall health and wellness. With 30 servings per container, 2 veggie capsules are a serving size of these easy to take capsules.
Pros: Great ingredients that are effective and dosed clinically. Benefits are perfect for keeping up with our overall health and wellness. Easy to take capsules make for optimal absorption. From a reputable company in Swolverine.
Cons: N/A
Price: $18.99
---
Check out our list of the Best Multivitamin Supplement here!
---
Overall Value
Swolverine Multivitamin is that once-daily, multivitamin supplement that can really work to boost your overall health and wellness while also boosting training and performance. A good quality multivitamin can boost a number of bodily functions while also filling in those gaps of any missing nutrients you may need. With great ingredients at clinically effective doses and a reputable company backing you up, this supplement is one to really optimize everything you're looking for. What you are really getting is a high quality multivitamin with great ingredients and proven benefits from an honest and transparent company. Try Swolverine Multivitamin today and see what this can do for your health and wellness goals.
Try Swolverine Multivitamin Today
Generation Iron may receive commissions on purchases made through our links. See our disclosure page for more information.
Let us know what you think in the comments below. Also, be sure to follow Generation Iron on Facebook, Twitter, and Instagram. 
*Images courtesy of Swolverine and Envato
References