Tamer Barakat ranks amongst the best natural bodybuilders globally despite a 40-60 lbs weight disadvantage. 
Despite being 40-60 pounds lighter than the guys standing next to him, Tamer Barakat walked the stage amongst the top 5 natural bodybuilders in the world at 2021 Natural Olympia – the pinnacle of natural bodybuilding. At the year's most significant event in natural bodybuilding, he competed in four divisions and placed well. 
Below you can see which place he took in each class. 
Men's Bodybuilding Open

– 5th

Men's Classic Physique Masters

– 1st 

Men's Classic Physique Open

– 4th

Men's Bodybuilding Grand Masters

– 2nd 
On Instagram (IG), Tamer Barakat stated:
"Basically I am at a 40-60 lbs disadvantage when it comes to muscle mass. But, but Conditioning can do wonders here!"
You can see the full post below. 
View this post on Instagram
"When I got called into the top 5, I was surprised to tell you the truth," Barakat uttered in the post. Although Barakat was shocked to be there, the year he's had says otherwise. 2021 was Tamer Barakat's best year yet in his 30+ years of bodybuilding. 
At the Wolfpack Classic 2021, he proved age was just a number and stood in front of a crowd with the top natural bodybuilders in the world age 50 and older. He's also been featured twice in Iron Magazine and was victorious in the Bodybuilding Open division at Iron Man World Cup 2021. 
With the performance Barakat's had this year, it's no surprise he's taking the stage with other top competitors – Paul Krueger (Mr. Olympia), Philip Ricardo Jr. (Men's Bodybuilding Grand Masters Champion), and Derek Joe (Men's Classic Physique Open Champion). 
Secret to Success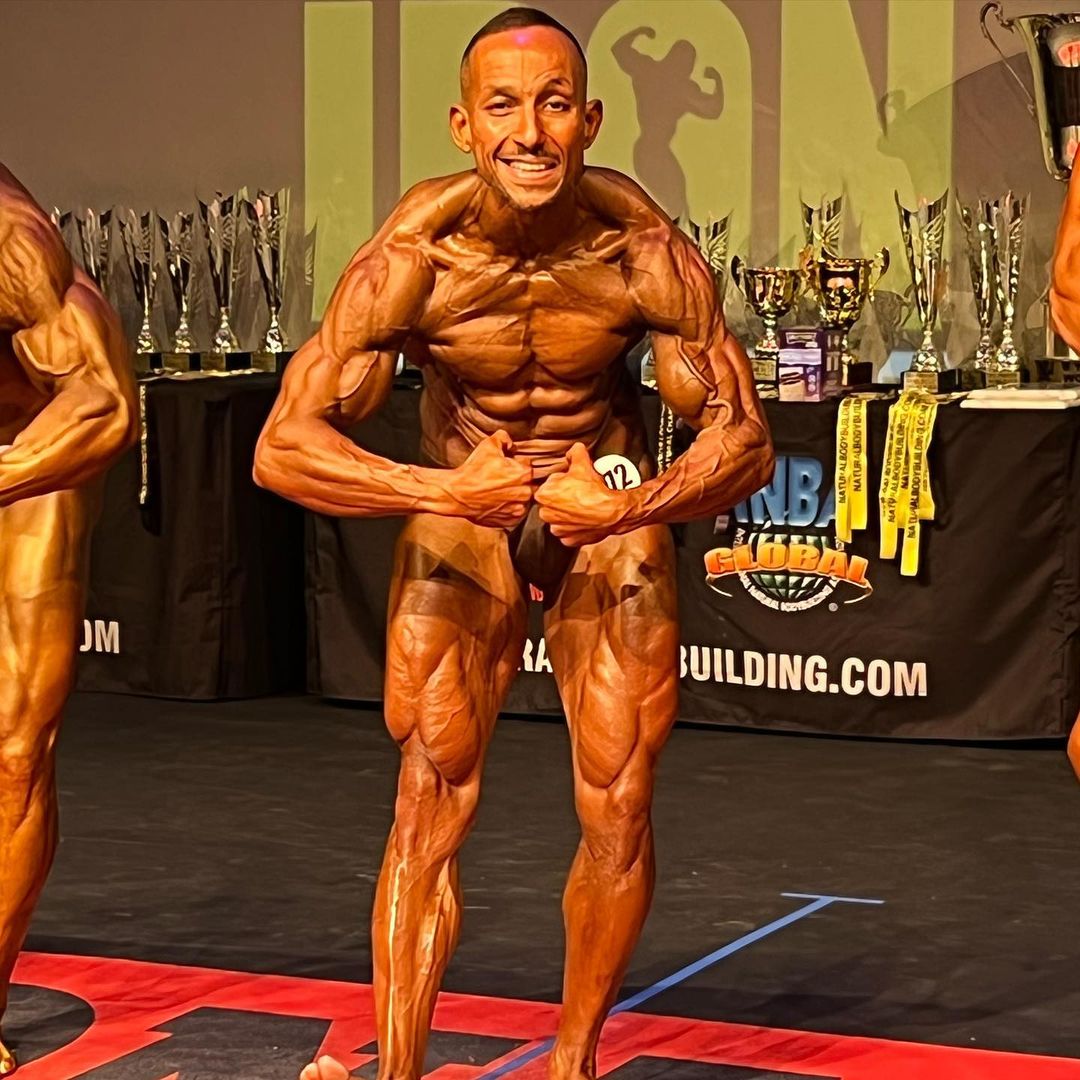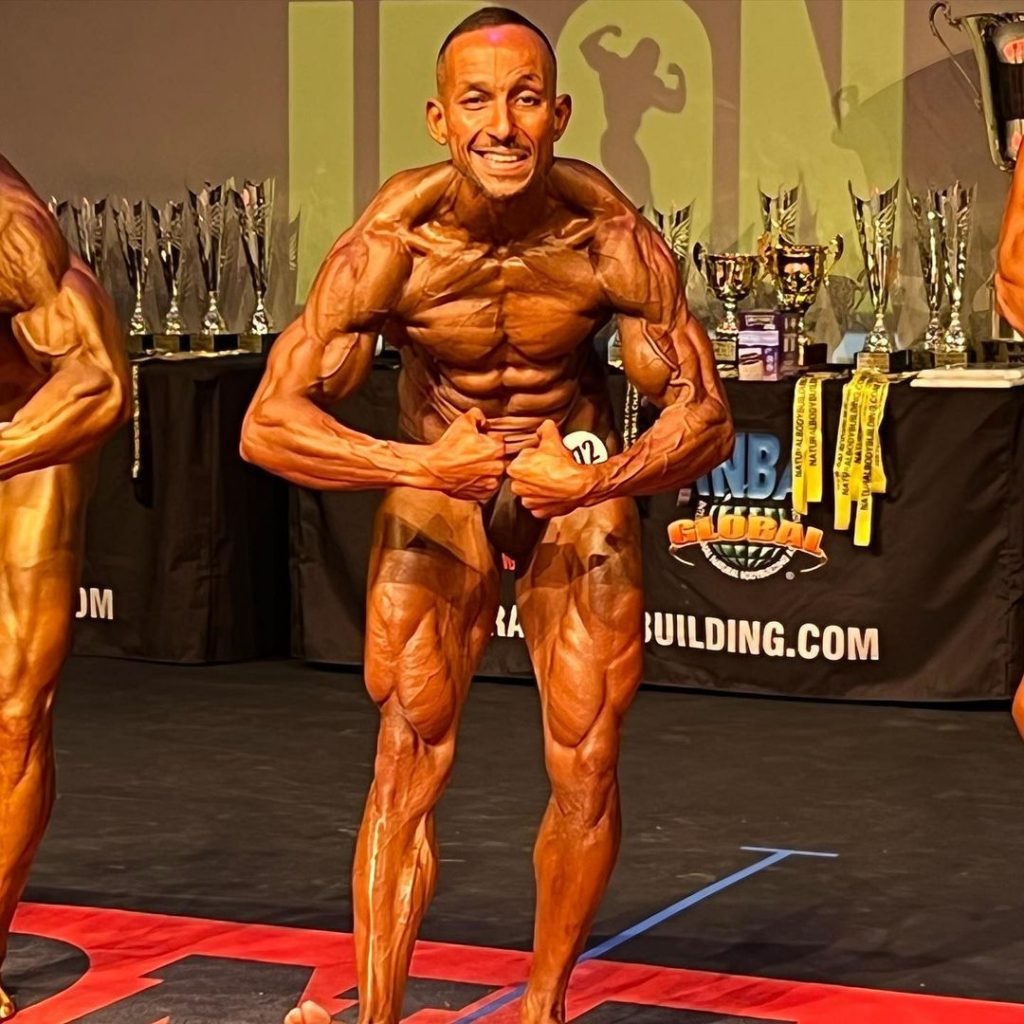 Tamer Barakat is an overt vegan and focuses on a few key lifts to build the physique of one of the top natural bodybuilders on the planet. He claims that 90% of his diet comes from plant-based foods, including spinach, mushrooms, quinoa, and oatmeal. 
His lifting methods aren't conventional to other renowned bodybuilders. He includes Olympic lifts such as cleans and snatches rigorously. He believes there's nothing like this movement to develop a strong core, power, and fantastic physique. In an IG post, Barakat informed, "Due to their level of difficulty and coordination through the full body, they trigger a high neuroendocrine response."
You can see his complete statement and training clip of him performing the clean and snatch below. 
View this post on Instagram
On his IG page, you'll see he includes other full-body Olympic lifts into his routine such as clean & press and calisthenics such as ring dips. Additionally, he competes in CrossFit, which seems to be where he gets some of his training philosophy. 
Tamer Barakat breaks the mold in bodybuilding. He demonstrates that size is not the only barrier to victory and never to set limits for yourself. Also, if you want to build a physique as powerful as his, Olympic lifts and veganism have the power to transform your body to Herculean status. 
Generation Iron would like to congratulate Tamer Barakat for this success in 2021. Next year, he sets the bar high and plans to make minor improvements to clinch more triumphs in 2022. On social media a couple of days after Natural Olympia 2021, Barakat declared:
"Can't wait to get grinding again in a couple of days, we have much bigger goals for 2022." 
Follow us on Instagram, Facebook, and Twitter for more insight on the natural bodybuilding community!