Aaron Donald and The Rock dominated the gym when together.
The Rock is one of the biggest stars in Hollywood. He has created many box-office smashes while maintaining a massive physique that inspires many. It is only right that the best trains with the best. Aaron Donald of the Los Angeles Rams is regarded as the best defensive player in the NFL and one of the best of all-time. Recently, the two got together for a massive back day.
Donald recently became the fastest player to reach 100 career sacks in NFL history. He is a three-time NFL Defensive Player of the Year winner and has been named to eight Pro Bowls and First Team All-Pro seven times. Despite being a former football player himself, The Rock made a name for himself as one of the biggest stars in the WWE.
Following a career in professional wrestling, The Rock focused on his career on the big screen. He has been in training for his role in the upcoming DC movie Black Adam and even shows off his training t-shirt in the gym.
The Rock is no stranger to huge, pumping workouts but Aaron Donald was able to push his to different limits.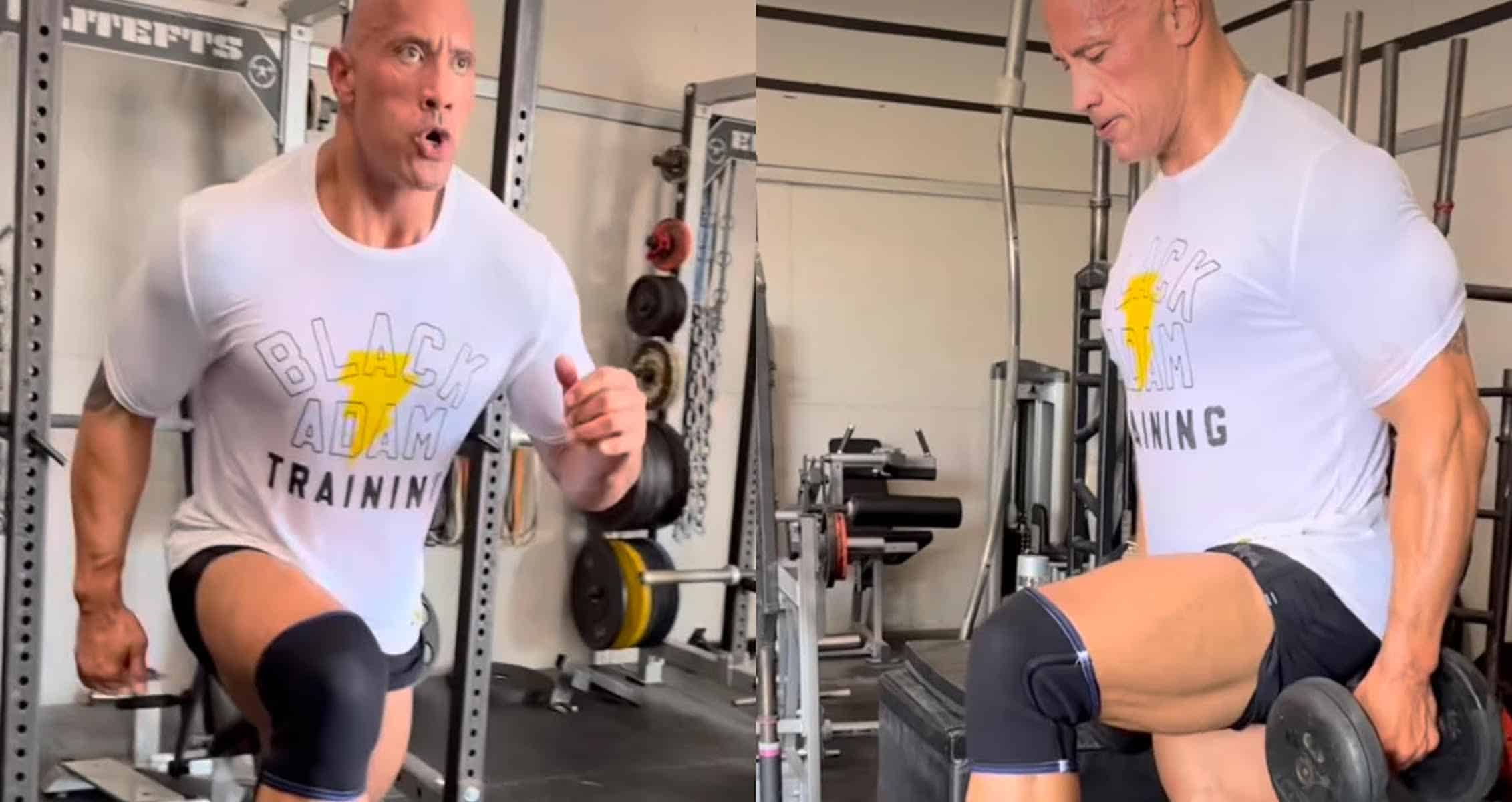 The Rock And Aaron Donald Team Up For Workout, Share Super Bowl Ring
Before a grueling back workout, The Rock and Aaron Donald showed off a huge superset. Johnson shared that Donald wanted to begin the workout with this workout.
"We're always hungry.
Never full.
🐐 @aarondonald99

20 reps
* switch arms
20 reps
* switch arms
20 reps
* switch arms
20 reps

No rest.
100 LB dumbbells.
3 sets."
View this post on Instagram
The Rock played football for the University of Miami before declaring for the NFL Draft. He was not selected but went onto join the Canadian Football League.
Donald and the Rams are coming off a Super Bowl victory last season and he brought some memorabilia for The Rock to see. Donald showed up with the Lombardi Trophy and his Super Bowl ring.
View this post on Instagram
The Rock was part of the Super Bowl festivities as he stood on the field and opened the action with a promo. Now, he was able to have it come full circle and hold the trophy after a back workout.
For more news and updates, follow Generation Iron on Facebook, Twitter, and Instagram.