TikToker Newas Sharif flexed too hard in the mirror and ended up with an injury.
Newas Sharif shared a gym injury on TikTok, which is growing in the fitness industry. Gym goers have used the platform to share different weightlifting videos, along with other experiences. Unfortunately for Sharif, his experience was not one to remember.
Sharif shared a clip flexing in the mirror but ended up passing out and falling face first. This resulted in a broken nose for Sharif.
Joey Swoll has created his own empire on TikTok, combining videos and commenting on different behaviors in the gym. He has spoken out against toxic gym culture, which can be seen in many ways.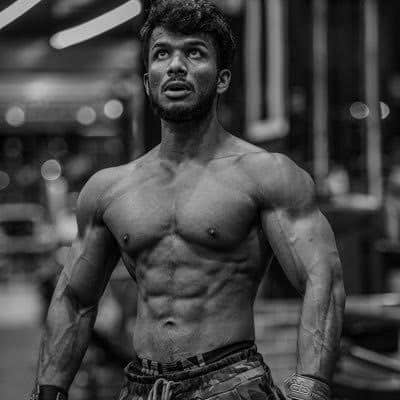 Newas Sharif Suffers Strange Gym Injury
Sharif shared the video to his TikTok account after a workout at a gym in United Arab Emirates. He was being filmed by a friend after completing one of his sets.
"I passed out and broke my nose while posing infront of the mirror."
Sharif spoke with NeedToKnow.online and explained that he began flexing right after his set was complete.
"I basically passed out because I didn't rest after my set so my heart rate was high.

My friend found it funny for a second because he thought I was acting and making some funny content. People in the gym know I make funny content a lot, so no one came to help until they saw blood from my nose, and I was on the floor."
View this post on Instagram
Sharif did not allow necessary time following a set to catch his breathe and allow his heart rate to go down. This resulted in passing out from continuing to strain the muscles. The video, which was shared on Feb. 2, has totaled 5.2 million views and close to 10,000 comments from viewers.
For more news and updates, follow Generation Iron on Facebook, Twitter, and Instagram.