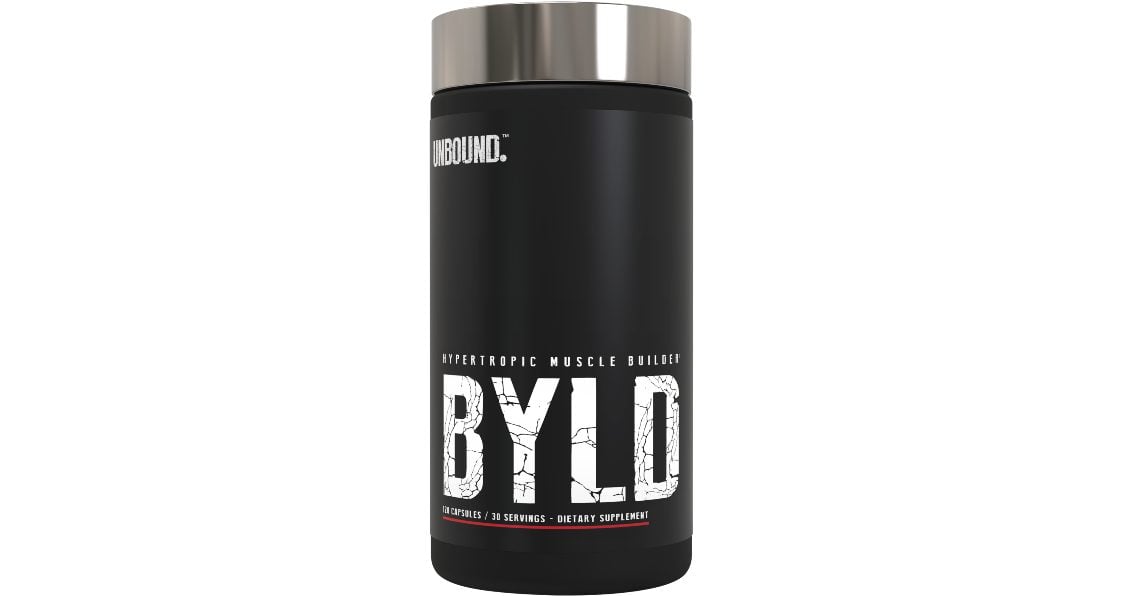 This 3-in-1 builder is beyond average, and your sculpted physique is right at your grasp.
Product Overview
When it comes to building muscle, there seem to be countless ways to get this done. With people touting different supplements, workout routines, and magical diets, everyone claims to have that golden key to give you a sculpted physique others will envy. But the truth is, no fad diet or one single exercise will give you the desired gains you want most. You need a supplement designed for building muscle in an effective and efficient way because those average muscle building supplements and false claims just don't cut it. Unbound BYLD is a hypertrophic muscle builder designed for this purpose only. With great ingredients and an advanced formula, you get a 3-in-1 builder without all the nonsense to really sculpt your physique.
Unbound is on a mission to help those self-starters get the gains they want most. They seek those who set the highest standards, not follow them, and whose demand for greatness is unparalleled by others. Unbound wants their athletes to be unequaled in a world of mediocrity and by designing and creating high quality supplements, they understand that those seeking to be the best, need the best when it comes to fueling their bodies and driving towards the top. A sister company to the amazing and top tier company NutraBio, their honesty and transparency shows through with every product.
Unbound BYLD is a hypertrophic muscle builder designed to boost your gains and spark serious muscle growth. With 5 powerful ingredients, this 3-in-1 builder is perfect for all your muscle building needs.
BYLD Highlights
Unbound BYLD is a hypertrophic muscle builder and all-around awesome muscle building supplement. Reigning high above your other run of the mill muscle building products, this supplement is for those looking to accept the challenge of sculpting and building an amazing physique for all to envy. A 3-in-1 builder, this is unlike any you have seen and is for those only willing to accept the challenge. With 5 powerful and clinically dosed ingredients, this formula is one to give you targeted results for growth so your muscle building goals are no longer random, but are indeed exactly where you want them.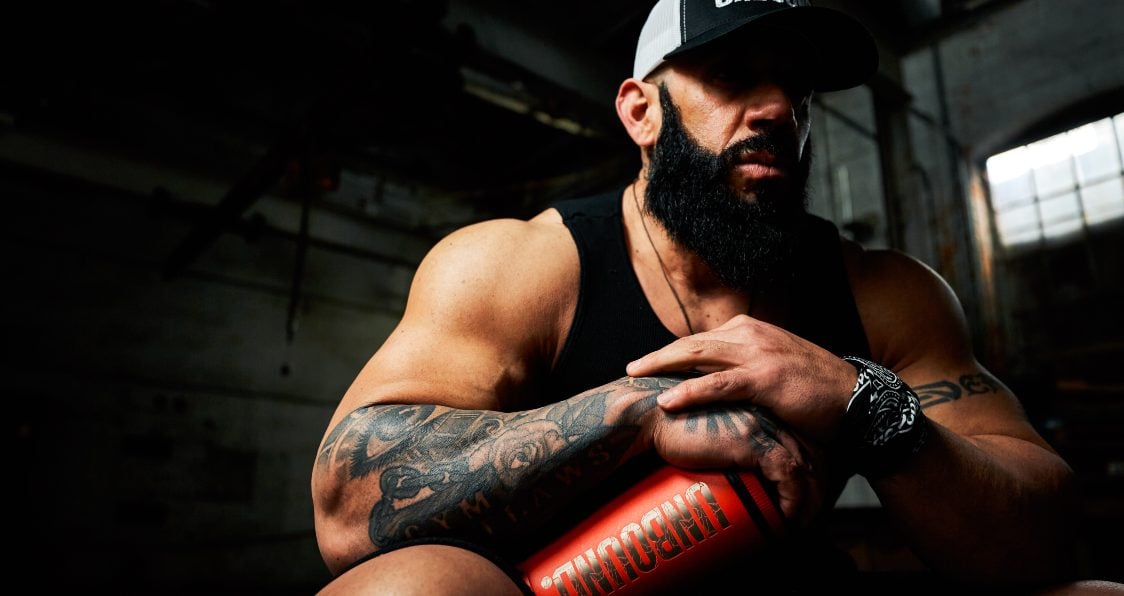 Ingredients
Mediator 50P: Phosphatidic acid is a fat molecule that activates mTOR which drives muscle growth in humans. Along with resistance training, real benefits to strength and size can take place (1).
Proepicate: A flavanol found in certain foods, it has certain properties to inhibit myostatin, a protein that is found in skeletal muscle that stunts growth. It can also stimulate nitric oxide production and mitochondrial biogenesis which allows for better blood flow and nutrient delivery.
Laxosterone: A microencapsulated form of laxogenin, a plant steroid, this can regulate protein turnover, offer more positive nitrogen balance, and allow for better anabolic activity.
AstraGin: Allows for better bioavailability and absorption of key nutrients and can support better muscle growth and recovery (2).
Apigenin: A bioflavonoid found in plants, this can increase muscle protein synthesis through key players in the mTOR pathway.
Other Ingredients
Gelatin (capsule)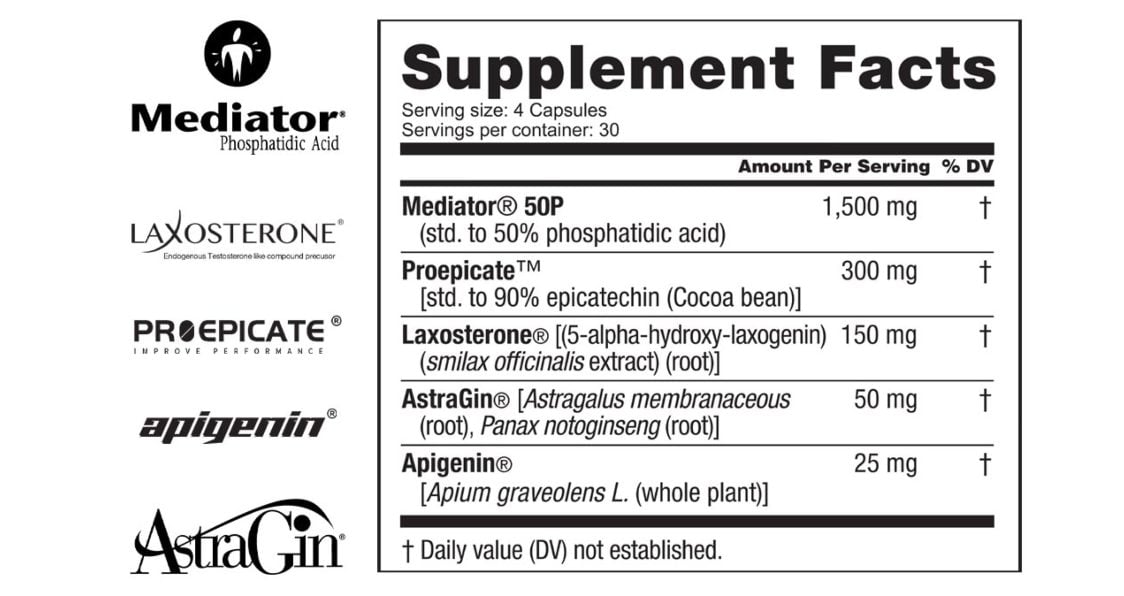 | | |
| --- | --- |
| Number Of Ingredients | 5 |
| Number Of Servings | 30 |
| Serving Size | 4 Capsules |
| Best Way To Take | Take 4 capsules on an empty stomach, or before training, to maximize the effects. |
Price & Effectiveness
Unbound BYLD is that hypertrophic muscle builder much better than the rest. A 3-in-1 builder ensures you work on seeing those desired gains and a physique others will certainly envy. With 30 servings per container, 4 capsules will give you these great ingredients so you start seeing real results.
Pros
Clean, effective, and well-dosed ingredients
An advanced formula offers a better supplement than others like it
Great for seeing gains and a physique you want most
From an honest and reputable company in Unbound
Cons
Only available in retail stores
Four capsules may be a larger serving for some
Price: Unbound supplements are only available at brick and mortar retail stores. Check out their Where To Score finder to find the closest store to you!
Featured Athlete
Erik Ramirez
Erik Ramirez is an IFBB pro bodybuilder and Unbound athlete who uses their supplements to enhance his absolutely shredded aesthetic. With many competitions under his belt, he was crowned the 2015 North American Overall Champion and has competed in other events including the New York Pro, Toronto Pro, Tampa Pro 212, and the 2020 Chicago Pro Men's Bodybuilding contest. Working with Unbound, Ramirez uses their high-quality supplements to fuel his workouts and recovery given their innovative formulas, clean ingredients, and advanced results for maximum gains.
Overall Value
Unbound BYLD is that hypertrophic muscle builder you need most to help achieve all of your muscle building and physique sculpting goals. A 3-in-1 formula is matched by 5 powerful ingredients to give you clinically backed and well dosed ingredients only. Those muscle building gains can often times seem random, but now, they don't have to be. Unbound knows the needs of athletes and wants to design products that those hardcore and willing fitness folks will benefit from greatly. What you are really getting is a high quality muscle building supplement with awesome ingredients and a formula to see results. Check out Unbound BYLD today and see what this can do for all your gains.
Generation Iron may receive commissions on purchases made through our links. See our disclosure page for more information.
Let us know what you think in the comments below. Also, be sure to follow Generation Iron on Facebook, Twitter, and Instagram. 
*Images courtesy of Unbound and Envato
References
Willoughby, Darryn S. (2015). "mTORC1 Signaling-Activated Increases in Muscle Protein Synthesis induced by leucine and Phosphatidic Acid: A Brief Review". (source)
Turck, Dominique; Castenmiller, Jacqueline; De Henauw, Stefaan; Hirsch-Ernst, Karen I.; et al. (2020). "Safety of a botanical extract derived from Panax notoginseng and Astragalus membranaceus (AstraGin) as a novel food pursuant to Regulation (EU) 2015/2283". (source)