Work for the best pumps, endurance, and performance with Unbent.
Product Overview
We all hit the gym expecting to get the best pump, right? Every single time we toss on a tank, we expect others to envy that hard work and serious size we've spent hours packing on. So, we take a pump product, in particular one that claims to provide the best muscle pumps for serious energy and focus. But how many of those actually live up to the expectation that we so highly put on them? It's rare. Unbound has created a seriously effective and incredible pump product called Unbent, designed to give you uncompromising effects to your pumps, endurance, and performance, making you an athlete to fear every time you hit the weights.
Any good product will contain effective ingredients and hold some truth to their claims of being the "best" in the sports supplement game. But any great supplement will give you clean and high-quality ingredients, a transparent and fully disclosed label, and uncompromising results every single time you use it. Unbound Unbent does that and more and after careful research and an impressive formula, they've made something that rivals just can't match.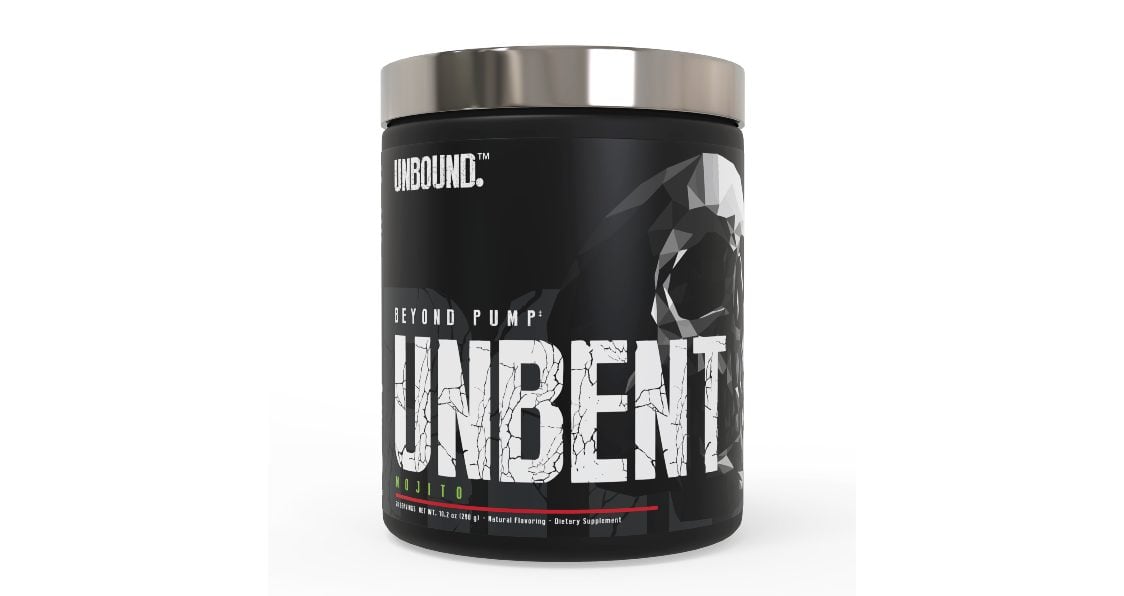 Unbound is on a mission to help those self-starters get the gains they want most. They seek those who set the highest standards, not follow them, and whose demand for greatness is unparalleled by others. Unbound wants their athletes to be unequaled in a world of mediocrity and by designing and creating high quality supplements, they understand that those seeking to be the best, need the best when it comes to fueling their bodies and driving towards the top. A sister company to the amazing and top tier company NutraBio, their honesty and transparency shows through with every product.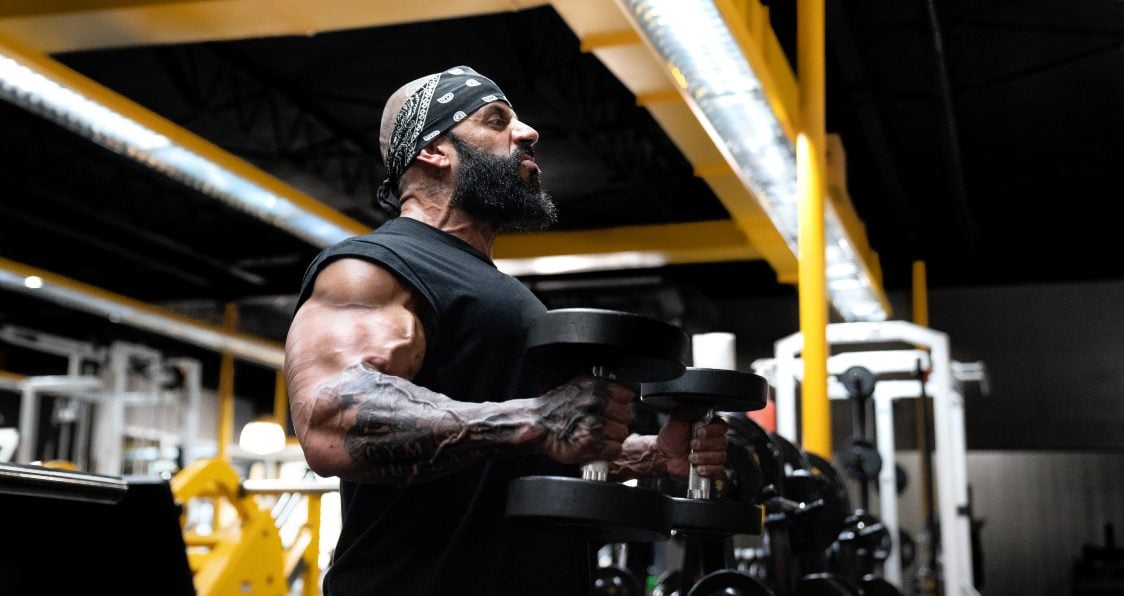 Unbound Unbent Highlights
Unbound Unbent is an incredibly unique supplement designed to offer the best ingredients to boost serious pumps, endurance, and overall performance. With ten premium and high-quality ingredients, this supplement is meant for those athletes who want uncompromising results as they push themselves to the absolute limit. With an advanced and incredibly effective formula, Unbound works to bring nothing but the best pumps for serious power and a high amount of nitrates to give you energy even without stimulants. With Unbent's insane effectiveness, you'll leave the gym with the biggest pump you've ever received.
Unbent is meant to be stacked with other Unbound products for it will enhance all areas of your training and performance when paired with these stellar supplements.  For those looking to beef up their resistance training, stack this with their pre-workout, Unload. If you are someone looking to really boost your cardio, stacking the fat burner Unlock is the product for you to see those desired gains.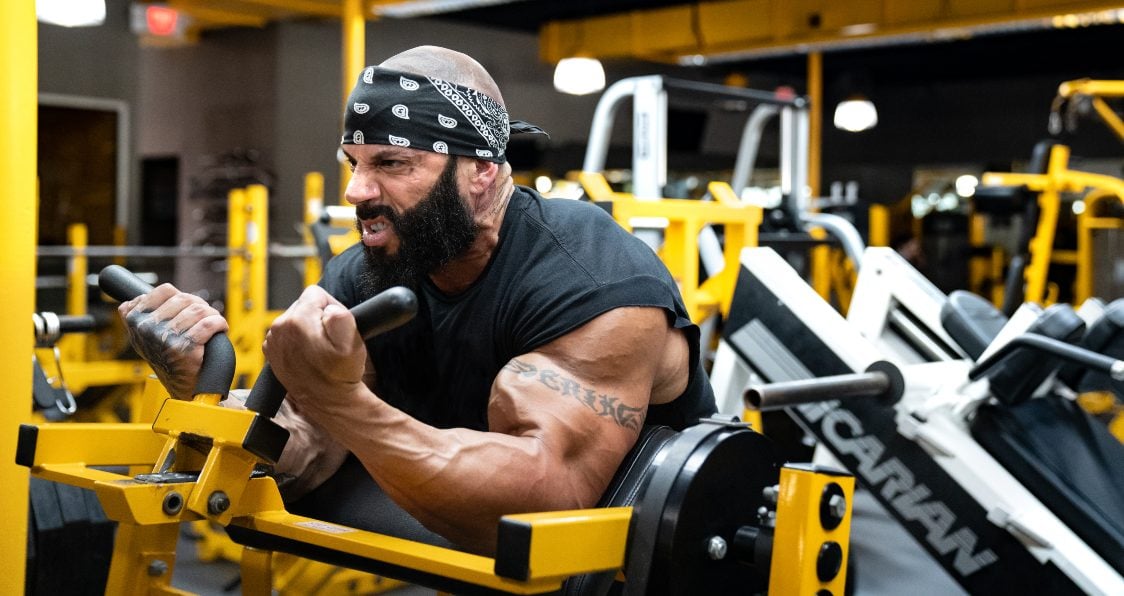 Ingredients
L-Citrulline: Provides for greater nitric oxide production and vasodilation while promoting better blood flow for bigger pumps (1).
Betaine Anhydrous: Studies have shown it may enhance endurance and your total amount of reps while also increasing peak power and strength output for maximum gains (2).
Arginine & Betaine Nitrate: Nitrates work in the body by converting to nitrite and then turning into nitric oxide. This conversion helps reduce blood pressure, improve blood flow, and increase oxygen circulation and cell metabolism.
HydroPrime: A highly concentrated form of glyercol that works for cell-suturing, hydrating, and volumizing your muscles.
Taurine: An essential amino acid stored in the brain, heart, and skeletal muscle tissue, this will encourage muscle cells to absorb more water, enhance stamina, and delay onset fatigue (4).
VasoDrive-AP: Can promote greater blood flow, arterial elasticity, and healthy blood pressure.
Grape Seed Extract: Contains potent bioactive compounds know to support nitric oxide production and vasodilation for better oxygen and blood flow. It will also help optimize nutrient delivery to work muscles so your body gets the maximum benefits (4).
Himalayan Pink Sea Salt: Provides the body with a premium source of sodium to optimize absorption and help lead to better muscle contractions.
AstraGin: Great for increasing bioavailability and absorption of key nutrients to promote better muscle growth and recovery.
Other Ingredients
Citric acid, natural flavors, malic acid, sucralose, acesulfame potassium, anti-foam (maltodextrin, canola oil, silicon dioxide)
| | |
| --- | --- |
| Stim Or Non-Stim | Non-Stim |
| Servings Per Container | 20 |
| Serving Size | 1 scoop (14.67g) |
| Flavors | Grape Lychee, Mojito, Tangelo |
| Best Way To Take | Take 1 scoop with 12-16 oz. of water. |
Price, Flavors & Effectiveness
Unbound Unbent is that perfect pump supplement to offer a serious boost to all your muscle pumps, endurance, and performance goals. With 20 servings per container, 1 scoop will pump you with clean and effective ingredients to give you everything you want most out of a great supplement. With three awesome flavors in Grape Lychee, Mojito, and Tangelo, you will never grow bored with the taste.
Pros
Clean and effective ingredients
Amazing benefits for muscle pumps, endurance, and performance
Transparent and fully disclosed label
From a reputable company in Unbound
Cons
Contains some artificial flavoring
Not available for purchase online
Price: $55.00
Check out Unbound's website for more great products here!
Featured Unbound Athlete
Erik Ramirez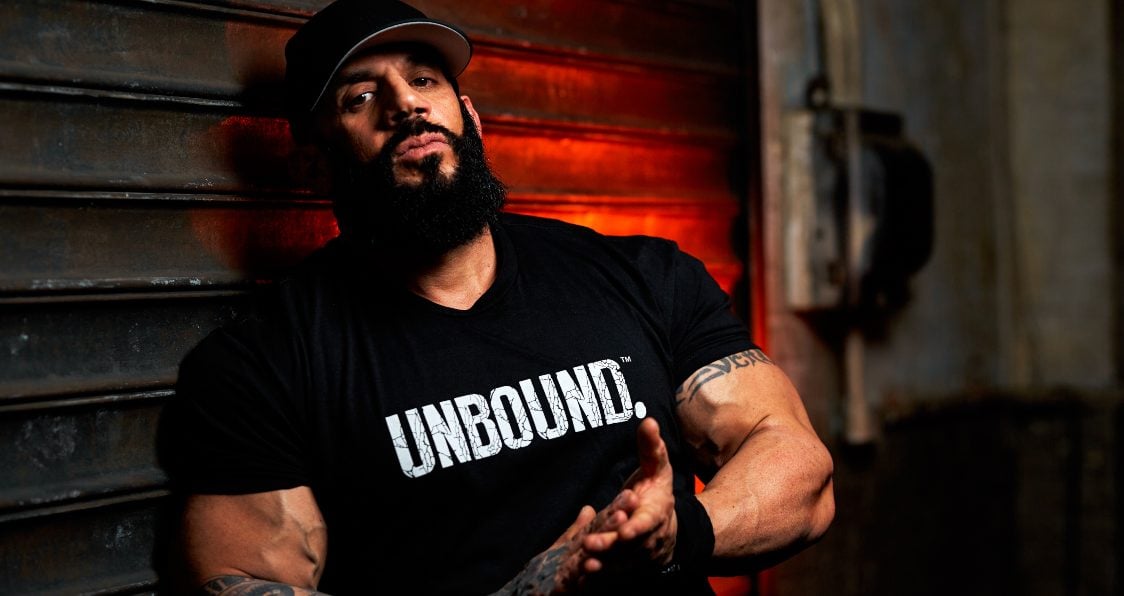 Erik Ramirez is an IFBB pro bodybuilder and Unbound athlete who uses their supplements to enhance his absolutely shredded aesthetic. With many competitions under his belt, he was crowned the 2015 North American Overall Champion and has competed in other events including the New York Pro, Toronto Pro, Tampa Pro 212, and the 2020 Chicago Pro Men's Bodybuilding contest. Working with Unbound, Ramirez uses their high quality supplements to fuel his workouts and recovery given their innovative formulas, clean ingredients, and advanced results for maximum gains.
Overall Value
Unbound Unbent is that perfect pump product to give you serious muscle pumps, enhance endurance, and boost performance to make you a threat in any gym you enter. With high-quality ingredients, a transparent label, and a hardcore company backing it, Unbent is the best supplement around for offering the best pumps. What you are really getting is an amazing pump product with an effective formula, great flavors, and an awesome and honest company backing you. Check out Unbound Unbent today and see your muscle pumps exceed all your expectations.
Generation Iron may receive commissions on purchases made through our links. See our disclosure page for more information.
Let us know what you think in the comments below. Also, be sure to follow Generation Iron on Facebook, Twitter, and Instagram. 
*Images courtesy of Unbound
References