Will Is As Real As They Come
The lockdown impacted all of us in one way or the other, but for most of us, our waistlines received the brunt. It was no different for Will Smith. Smith kind of pacified the world about their deteriorating bodies with his out-of-shape pictures on Instagram. His caption read:
"This is the body that carried me through an entire pandemic and countless days grazing thru the pantry. I love this body, but I wanna FEEL better. No more midnight muffins…this is it! Imma get in the BEST SHAPE OF MY LIFE!!!!! Teaming up with @YouTube to get my health & wellness back on track. Hope it works! 😬 📷"
View this post on Instagram
The A-List actor and now a successful YouTuber announced his new series "Best Shape of My Life" (tentatively titled) with the Instagram post. According to a description by YouTube, the series will show the actor "rebuilding his body into the best shape of his life and getting his groove back along the way."
I, Not-a-Robot
You might have thought Will would be prepared for the pandemic since he had a similar experience being the last survivor on the planet in 'I Am Legend' but he proved us wrong. Even he had no clue how to handle a situation like the one we recently faced.
In another Instagram post, Will admits that he's in the worst shape of his life.
"I'm gonna be real wit yall – I'm in the worst shape of my life."
View this post on Instagram
The questions that come to mind when you look at these posts are not "how long did it take for him to get so fat?" or "Is he going to go for resistance training or CrossFit to lose that weight?" but "Is he wearing the same boxers in both the photos?" Okay, that's just us.
The Hollywood world is in a weird place right now. While Smith is trying to lose weight, Mark Wahlberg has put on 20 lbs in just 20 days. We guess Will Smith is the Yin to Mark's Yang.
According to CNN, the new six-part unscripted web series will feature guests including athletes, scientists, and experts. We won't be surprised to see other YouTube hotshots making guest appearances in the series.
Will Smith & His Big Leaps
This is not the first time Will Smith would be teaming up with YouTube. In 2018, YouTube and Smith came together to create an eight-part series "Will Smith: The Jump". The series showed the actor bungee jump out of a helicopter over the Grand Canyon to celebrate his 50th birthday.
Will Smith has had quite a success on YouTube. At the time of writing this article, Smith has posted 120 videos on YouTube and has gained over 9 million subscribers. It'd be safe to say he's cracked the YouTube game.
After posting his out-of-shape photos, Smith asked his fans to join in on the challenge by posting their pictures with #bigwilliechallenge. Will got a response from someone who knows a thing or two about transformations – Kai Greene!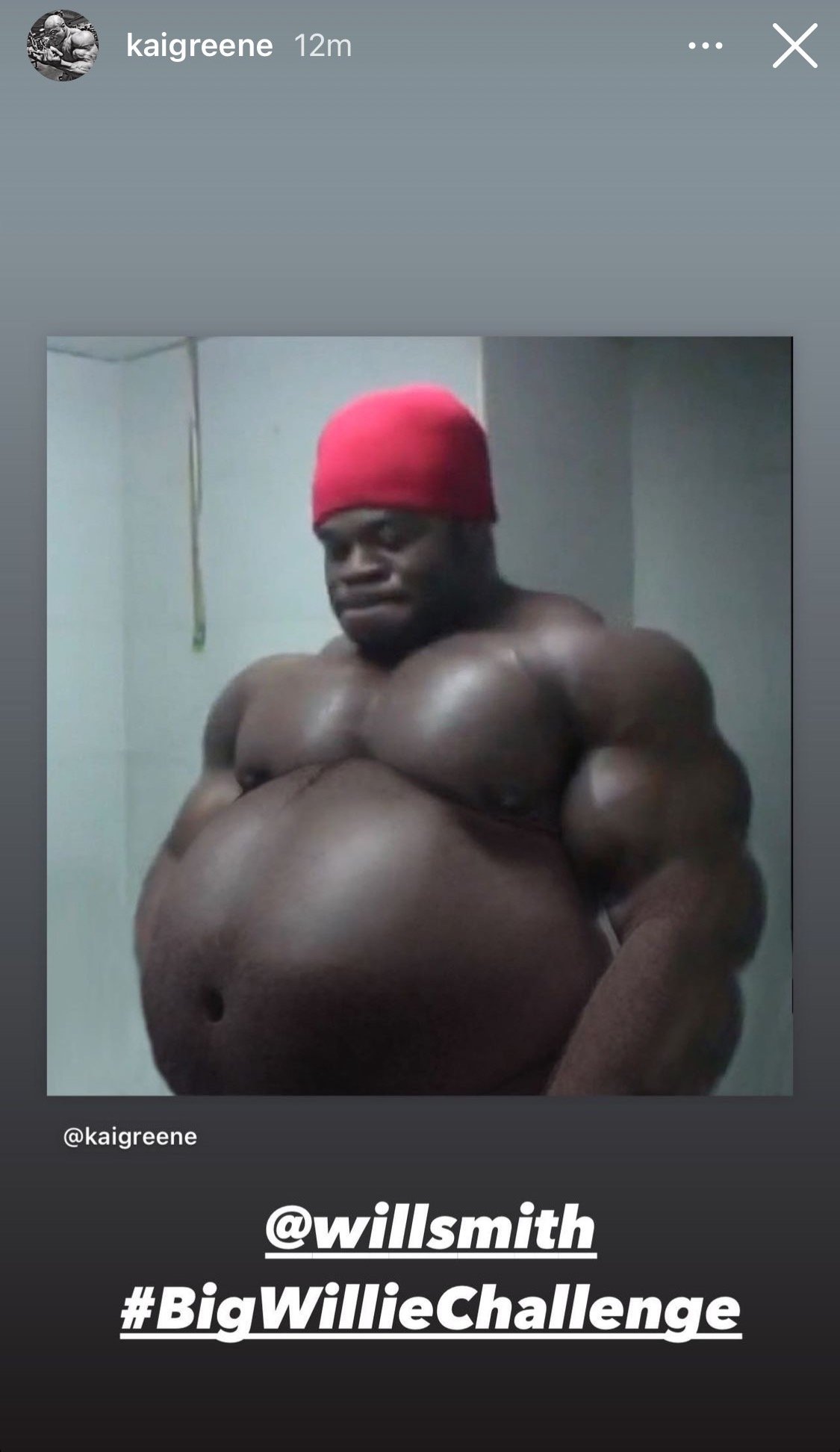 Do you think Will Smith will beat Kai Greene in the #BigWillieChallenge? Let us know in the comments below.
---
For the latest news and updates, be sure to follow Generation Iron on Facebook, Instagram, and Twitter.