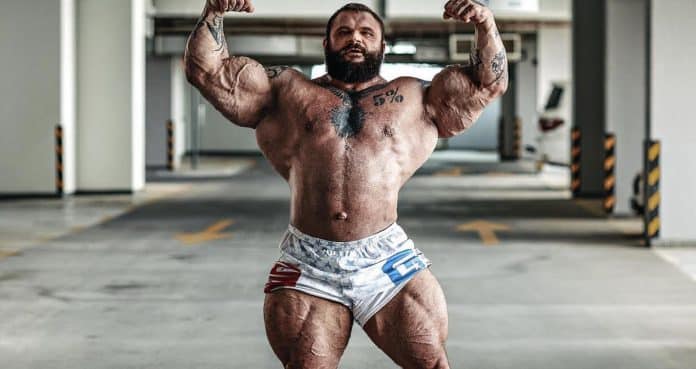 Illia Golem eats an insane amount food over seven meals throughout the day.
Illia Golem, known as the world's most "monstrous" bodybuilder, has become known for his insane physique measurable and feats of strength. At 350 pounds, the Belarusian athlete has to keep up with his massive diet plan. Recently, Golem's seven-meal plan was shared and it is as large as you might expect.
Goldem gained a passion for fitness at a young age. He moved from Belarus to the Czech Republic to study and this is where he learned about proper nutrition and training practices. He grew up an incredible athlete with the hopes of one day being built like Arnold Schwarzenegger or Sylvester Stallone.
"As a child, I wanted to be like Arnold Schwarzenegger and Stallone in Rambo. And when people passed me, they saw a monster. I wanted to be as strong as my Hollywood idols."
View this post on Instagram
Golem is currently sponsored by 5% Nutrition and continues to impress in many ways. He boasts a 61-inch chest and 25-inch arms. Along with training as a bodybuilder, Golem lifts heavy in the gym and has incredible numbers. He has taken down a 600-pound bench press, 700-pound deadlift, and 700-pound squat.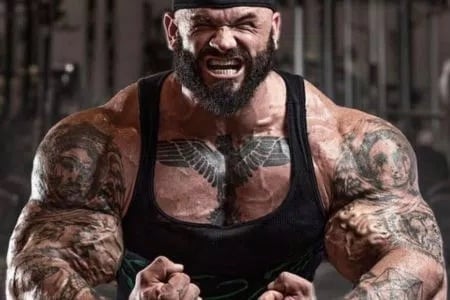 Illia Golem's Diet Plan
Meal One
The diet plan, which was shared by Men's Health, begins with 300 grams of rolled oats in the morning.
Meal Two
The second meal of the day is one that opens the eyes of many. Golem consumes 108 pieces of sushi, with the measurements below. The meal is served in courses with three plates being brought out at different times.
Meal Three
Golem continues his day with a large amount of steak with a mid-day dessert.
1,300g beef
Crepes
Ice cream
View this post on Instagram
Meal Four
This meal takes place around 3:30 in the afternoon and is considered a third lunch. Golem takes down a mountain of pasta along with rice and olives.
Fresh pasta
500g rice and olives
Meal Five
Just over an hour later, Golem takes on more pasta accompanied by some cheese.
Meal Six
Yet another dinner comes around 7:30 where Golem takes on more beef. His choice is typically steak.
1,300g beef
700g ricotta cheese
Meal Seven
Finally, oatmeal pancakes end the full day of eating around 9:30.
14 oatmeal pancakes
Maple syrup
For more news and updates, follow Generation Iron on Facebook, Twitter, and Instagram.