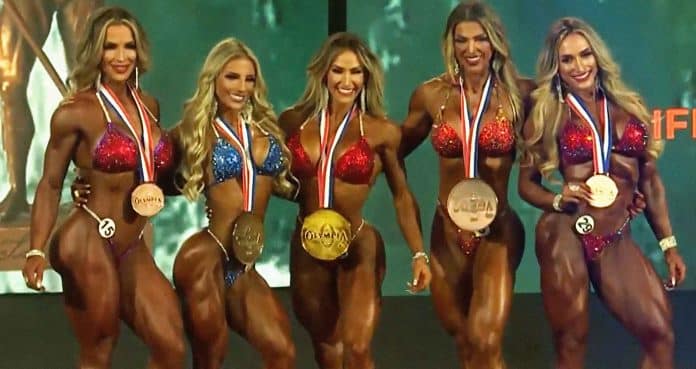 Francielle Mattos is once again the Wellness Olympia champion!
The 2022 Olympia marked the second time Wellness appeared on the biggest stage in the sport. From one year to the next, the division grew exponentially with 38 competitors taking the stage on Friday. Francielle Mattos earned her second title when it was all said and done.
Mattoswas crowned inaugural champion in 2021 and came in as the one to beat. In a large group, judges were not shy about bringing many to the front during callouts. The final callout featured six competitors, which meant the competition was wide open.
In the end, the top three remained the same. Mattos was able to win for the second consecutive year. Angela Borges and Isabelle Nunes switched position from 2021. Borges finished third while Nunes jumped one spot into the runner-up position.
The full results have been announced. Below, you can find the official results along with the score card.
2022 Olympia Wellness Results
First Place – Francielle Mattos ($50,000)
Second Place – Isabelle Nunes ($20,000)
Third Place – Angela Borges ($12,000)
Fourth Place – Kassandra Gillis ($7,000)
Fifth Place – Rayane Fogal De Souza Santana ($6,000)
Sixth Place – Giselle Machado
Seventh Place – Marissa Andrews
Eighth Place – Yarishna Ayala
Ninth Place – Leonida Ciobu
Tenth Place – Bruna Seredich
Official 2022 Olympia Wellness Score Card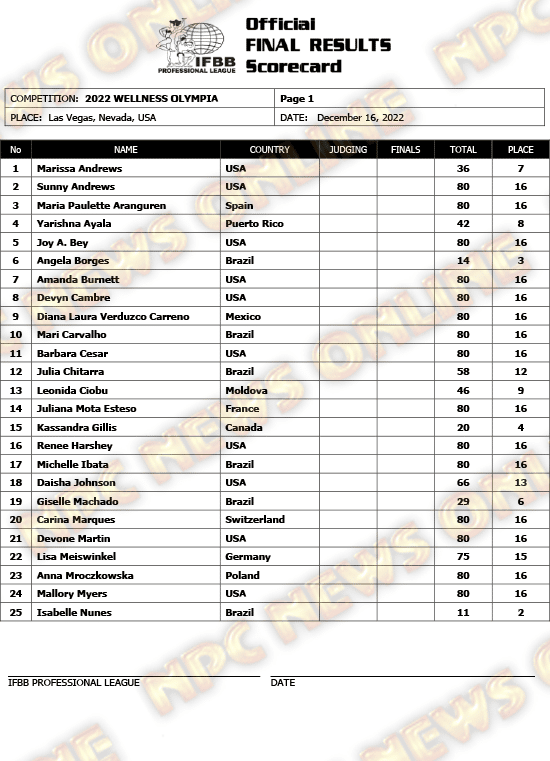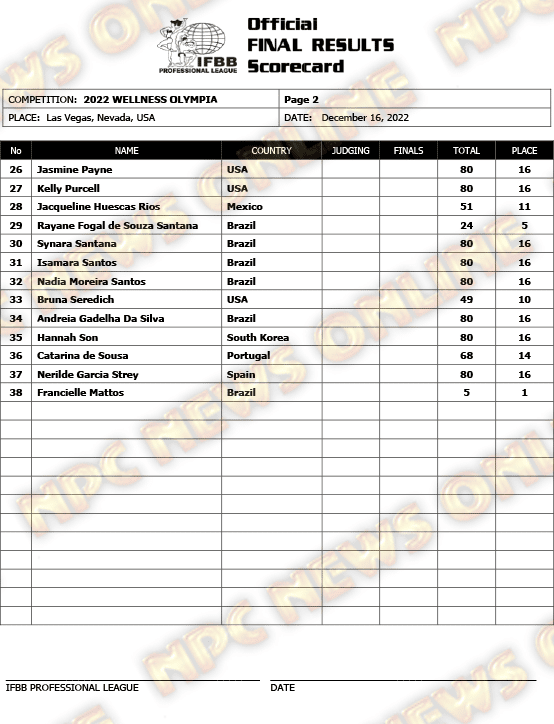 Previous Wellness Olympia Winners
2022 Mr. Olympia Friday Night Results
More 2022 Mr. Olympia Coverage:
For more news and updates, follow Generation Iron on Facebook, Twitter, and Instagram.