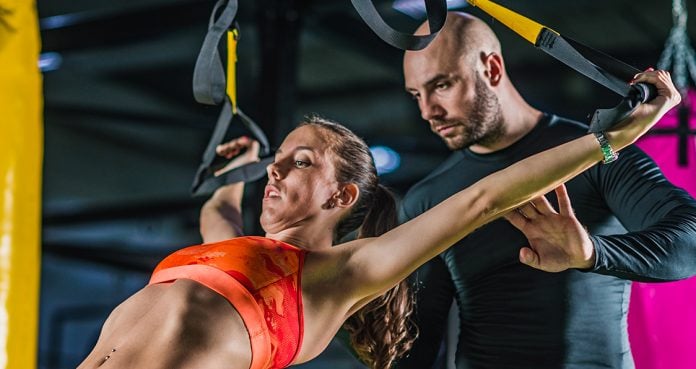 These Are The Best Exercises According To Fitness Trainers
No matter who you are, where you are from, or what you do, you'll need some guidance and coaching when you start working out. Since everyone starts at a square zero in the gym, you want to stay clear of the bro scientists and look for advice from pros with a track record. When you execute these exercises, you'll be more efficient at building strength, muscle and mobility.
Every fitness noob wants to know how they can jump ahead in their muscle-building program. While there are no shortcuts in bodybuilding, we've put together a list of five exercises that are endorsed by certified personal trainers to boost your muscle gain for biceps, triceps, legs, abs, back.
Push-Ups
We're sure you've seen pigeon-chested people in your gym who've been doing all the fancy TRX, dumbbell and machine exercises but to no effect. And then there are some dudes who credit push-ups for their bulging pecs.
According to Ben Booker (Second Chance Fitness), the great thing about push-ups is that there are so many variations of the exercise that anyone can do it – no matter their experience level.
Squats
We're sure you're not surprised at finding the squats on this list. The squats are the king of leg exercises and have Mike Dewar of J2FIT Strength and Conditioning as their backer. the squats are a functional (multi-joint) exercise and can help with building overall strength, stamina, and conditioning.
Performing the exercises mentioned in this article with the correct form is of utmost importance. Using incorrect posture or momentum can result in an injury and keep you out of the gym for weeks.
Burpees with a Jumping Knee Tuck
If you've never tried the burpees before, you're in for a surprise – a big painful surprise.  Burpees are one of the major reasons why CrossFit athletes are in great shape and conditioning.
Patrick Frost (Nike Master Trainer) recommends performing the burpees with a jumping knee tuck over the vanilla version. The jumping knee tuck works the abs while the burpees give the extra metabolic push.
Cable Face-Pulls
Cable face pulls are one of the most underutilized shoulder building exercises. They can help in developing boulder shoulders as they work your medial and posterior deltoid heads.
As per Ridge Davis (Ridgid Fitness), the cable face-pulls are a great exercise for correcting rounded shoulders and poor upper-body posture. If you spend long hours looking at your phone or sitting at your computer, don't skip these.
Deadlifts
We'll be summing up the article with another compound lift. "The deadlift is one of the best exercises when you're looking to build muscle and practical strength—so, basically, the two main reasons you work out," says Mike (J2FIT).
Even better than that, though, developing the ability to handle heavy loads has been shown to boost anabolic hormone levels and increase muscle synthesis, which can help your body reach peak performance levels.
---
Which is your favorite exercise? Let us know in the comments below. Also, be sure to follow Generation Iron on Facebook and Twitter.