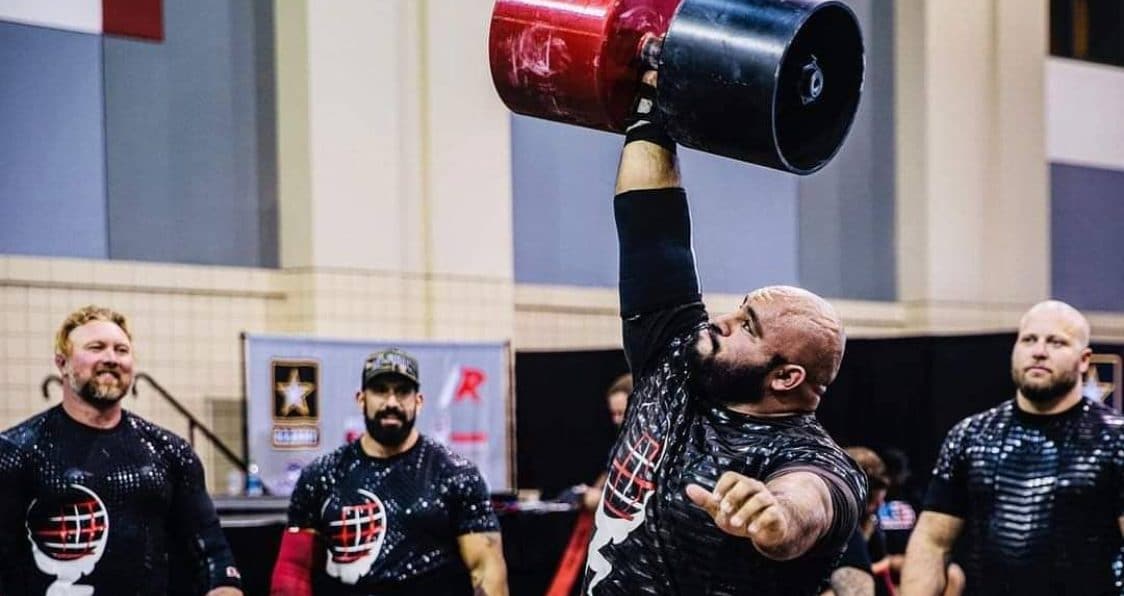 Get all your important America's Strongest Man information as this event inches closer.
The 2021 America's Strongest Man contest is set to kick-off this weekend in what will be an exciting competition as these strongmen compete for that top spot and the title of America's Strongest Man. This year the event will be held in San Antonio, Texas on Saturday, September 25 and is presented to you by Big Country Classic. The hardworking and dedicated group at Strongman Corporation have worked tirelessly to promote and execute this so that fans everywhere can enjoy these top competitors battling for that top spot.
This year, competitors will have four divisions to compete in. They include HW Pro Men, MW Pro Men, Elite MW Men, and Elite HW Men. With different options to enter, each strongman can find their niche and work to compete against others in the same category as this will lead to an exciting event full of strongman action.
Strongman Corporation covers and promotes all things related to Strongman with the goal of providing quality Strongman competitions for the public while being fair to every competitor. Committed to raising the bar and holding only the best and most fair competitions, Strongman Corporation honors their promise to members with reliable and genuine information to put the sport in the spotlight it deserves.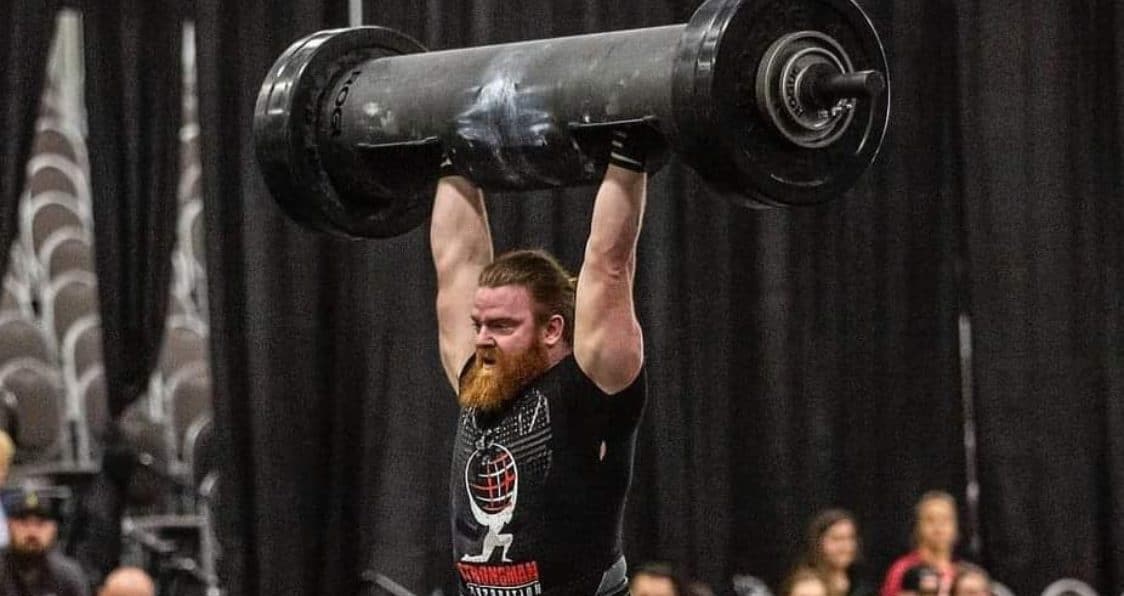 Important Information Breakdown
This event is one to really promote Strongman with amazing competitors who have worked hard over the past year to shine and earn that top podium spot. Here is a breakdown of all the important information you need to know going into this event.
Date: Saturday, September 25, 2021
Time: 10:00 A.M. (Central Time)
Location: San Antonio, Texas- 5200 Enrique M. Barrera Pkwy
Divisions: HW Pro Men, MW Pro Men, Elite MW Men, Elite HW Men
Number of Events: 6
How To Watch America's Strongest Man
American's Strongest Man 2021 will also be providing a premium live stream for those who wish to following along with the play by play action. If you're interested in watching some of the greatest Strongmen in the country battle with the iron – you can purchase the live stream at the official webcast site right here.
As noted above, America's Strongest Man 2021 officially starts at 10:00 A.M. (Central Time) – but for those looking to jump right into the action, the first event of the day is scheduled to start at 11:15 A.M. (Central Time).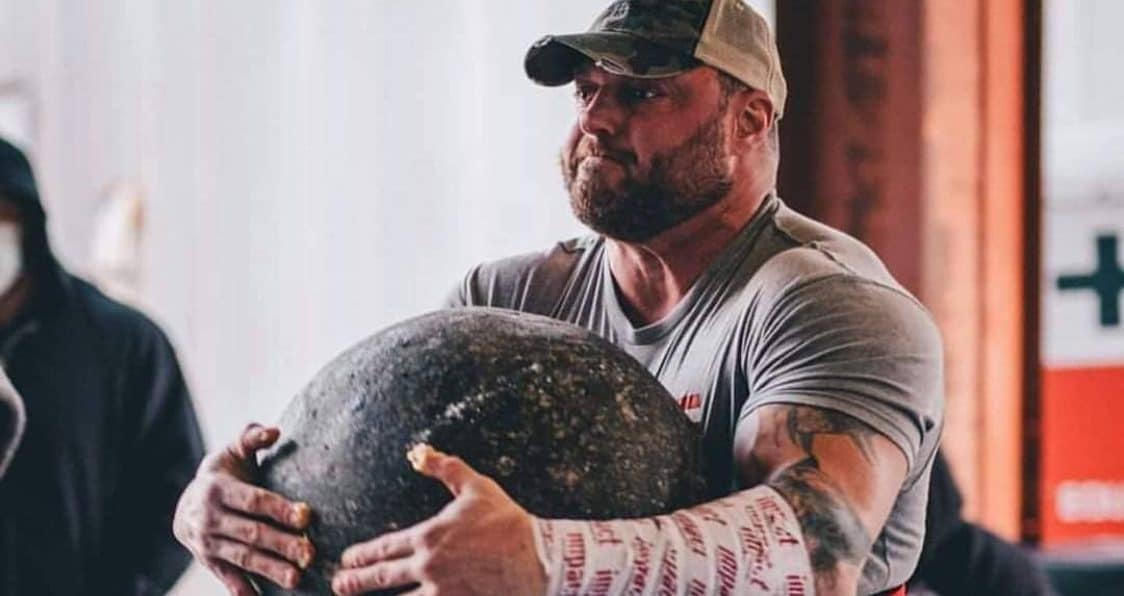 America's Strongest Man Events
With what is set to be an exciting competition, let's take a look at the breakdown of each of these events:
Texas Power Concepts Fingal Fingers
In this event, athletes will be required to flip the four Fingal Fingers in order from lightest to heaviest. There will be split times with each Finger and the time stops when the Finger hits the pad on the other side. Competitors will have a 60 second time limit and can use gloves, chalk, sleeves, and a belt.
Rogue Log Clean and Press for Reps
Using a Rogue log and bumper plates and pads, athletes must wait for a down command from the judge. Athletes must control the log at all times with this event and it must touch the floor between each rep. There will be no releasing the log overhead and no split times. A 60 second time limit will be in place and MW men will use 315 lbs. while HW men will use 355 lbs. Allowed equipment includes gloves, chalk, sleeves, a belt, and Strongman Corp grip shirts.
Cerberus Max Bag Toss
This event will see athletes establishing a max bag toss over 15 feet. For each weight attempt, the athlete will have 30 seconds from the judge's "go" command to throw the bag over. Athletes don't need to attempt every height but once a 30 second attempt is failed, they are eliminated. If for some reason the bag is stuck on top of the apparatus, it counts as a successful throw. MW men will start at 40 lbs. and HW men will start at 50.5 lbs.
Cerberus Sandbag Carry and Load Medley
For this medley, athletes will carry sandbags from lightest to heaviest and load it onto a flatbed trailer. The distance is 20 feet and there is a 60 second time limit. MW men weights start at 265 lbs. and are followed by 300 lbs., 325 lbs., and 355 lbs. For HW men, it starts at 300 lbs. and is followed by 325 lbs., 355 lbs., and 400 lbs. The height of the trailer bed is about 48''.
Deadlift For Max
This event will be conducted last man standing style as athletes will deadlift the bar for max weight. Hands must be placed outside your legs and standard deadlift lockout rules apply. Athletes will be able to skip lifts but once you miss on one, they are eliminated. Athletes will use a Rogue Ohio Deadlift Bar and can use straps, chalk, sleeves, and a belt. MW men will start at 675 lbs. and HW men will start at 745 lbs.
Texas Power Concepts Texas Stone Carry
In this event, the athlete will pick the stone off the floor and carry it as far as possible. The stone must be carried in front of the body and cannot be shouldered. Turns are set at 50 feet and athletes must touch the line or put their foot past the line before turning around. Athletes will use a Texas Power Concepts plate loadable shield-shaped Husafell Stone with MW men using 360 lbs. and HW men using 400 lbs.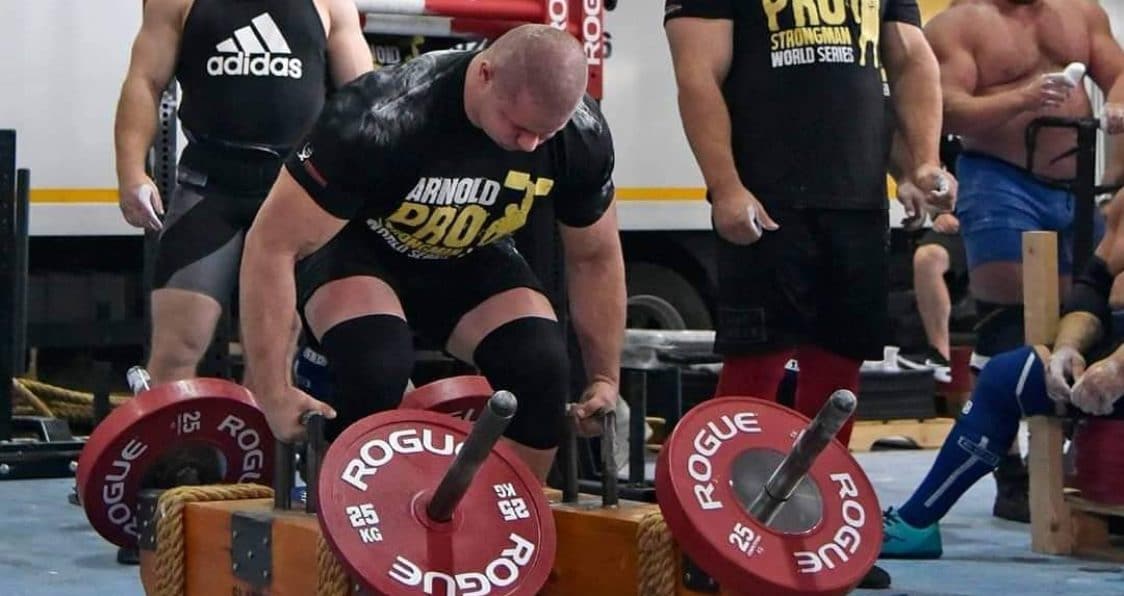 Key Athletes To Watch
America's Strongest Man attracts the best and most fierce competitors and this year is absolutely no different. But even with such a talented group, there are those who stand out and are key athletes to watch at this year's event. Marcus Crowder, last year's winner, is returning in hopes of defending his title and that top spot and is known to be a dedicated and serious competitor. Another athlete to watch, and one that happens to not be a pro, is Josh Silvas. Despite not being a pro, he is an elite athlete and one to most definitely keep an eye out for. In the 105k class, two athletes to note are Nick Cambi and Tommy Sharp, two elite competitors who will most definitely put on quite a show.
Wrap Up
America's Strongest Man 2021 is set to be an exciting and thrilling event with many top competitors arriving in San Antonio with hopes of taking that top spot and the ultimate title of America's Strongest Man. Strongman Corporation has worked hard to make this event happen and in just a matter of days, we will see some real action and true competitors fight it out for best in show. Grab all your important information above and get ready for an epic showdown as strongmen from all around gather to be crowned America's Strongest Man.
---
Let us know what you think in the comments below. Also, be sure to follow Generation Iron on Facebook, Twitter, and Instagram. 
*Images courtesy of Strongman Corporation Instagram