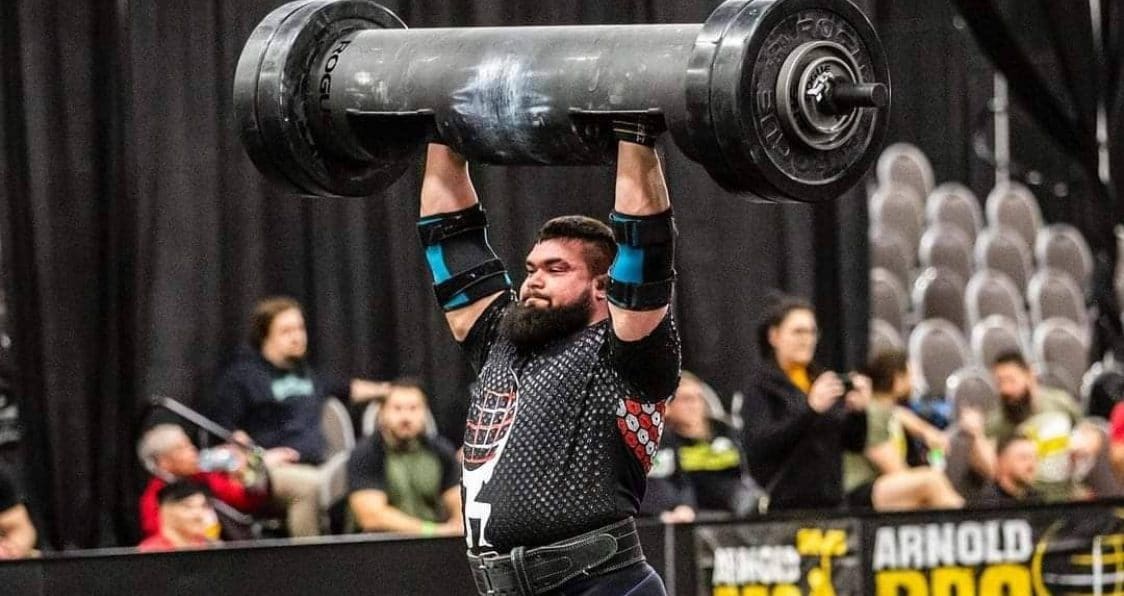 Get all the results you need here for America's Strongest Man 2021!
With the 2021 America's Strongest Man contest coming to a close, the results are in and the title of America's Strongest Man has been handed down. After what was a great event presented by Big Country Classic and promoted by Strongman Corporation, Strongman competitors came from all over to test their strength and battle for that top spot. San Antonio was an amazing host and this year's event could not have proved to be any better.
Strongman Corporation covers and promotes all things related to Strongman with the goal of providing quality Strongman competitions for the public while being fair to every competitor. Committed to raising the bar and holding only the best and most fair competitions, Strongman Corporation honors their promise to members with reliable and genuine information to put the sport in the spotlight it deserves.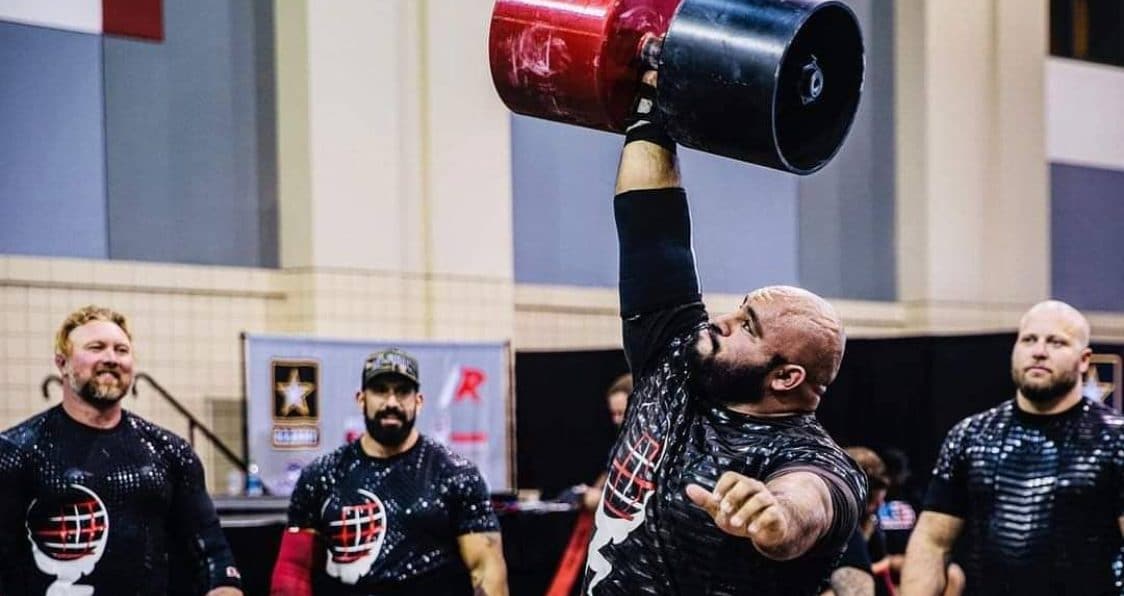 America's Strongest Man Event Recap
With six total events this year, competitors were able to compete in four divisions: HW Pro Men, MW Pro Men, Elite MW Men, and Elite HW Men. These strongmen grabbed their chalk, strapped on their lifting belts, and competed in these six grueling events:
Texas Power Concepts Fingal Fingers
This event was huge for the native Texan Silvas who finished in first place in just 22.36 seconds. Marcus Crowder had a great second place finish but was still a ways away from Silvas who proved quite dominant.
Rogue Log Clean and Press for Reps
Four competitors earned points for first in this event as they were all able to get six reps at 354.9 lbs. Cotton, Crowder, Claborn, and the ultimate winner, Silvas, each took top points with the rest of the group rounding out the remaining places.
Silvas had a tight contest with Cotton in this event as they both tied for the win with a 70.6 lbs. bag, just under 70 lbs. more than the second place tie between Claborn and Evans.
Cerberus Sandbag Carry and Load Medley
Claborn shook things up in this event with the win and a time of 45.13 seconds. Cotton took second but Silvas remained quite dominant with a third place finish around 7 seconds slower than Claborn.
Silvas, who had previously won a last man standing deadlift contest against fellow strongmen, proved yet again that he could hang with the pros, lifting 925.9 lbs. Claborn was the only other competitor to reach over 900 lbs. and hit 906.1 lbs., with the rest of the field quite a bit back.
Texas Power Concepts Texas Stone Carry
Marcus Crowder took this event as he carried 399 lbs. a distance of 38.79 meters. Evans took second in this event well behind the dominant Crowder.
Those Athletes To Watch
Coming into this event, Marcus Crowder, the defending champion, was certainly one to watch but ultimately finished in third place. Another athlete, and one looking to join the pro circuit, was Josh Silvas, a native Texan competing in front of a home crowd. Despite not being a pro, he is an elite competitor and showed that this year winning the event. In the 105k class, we noted that Nick Cambi and Tommy Sharp would be ones to watch, and these two definitely put on quite a show, with Cambi finishing in 1st and Sharp with a 4th place finish.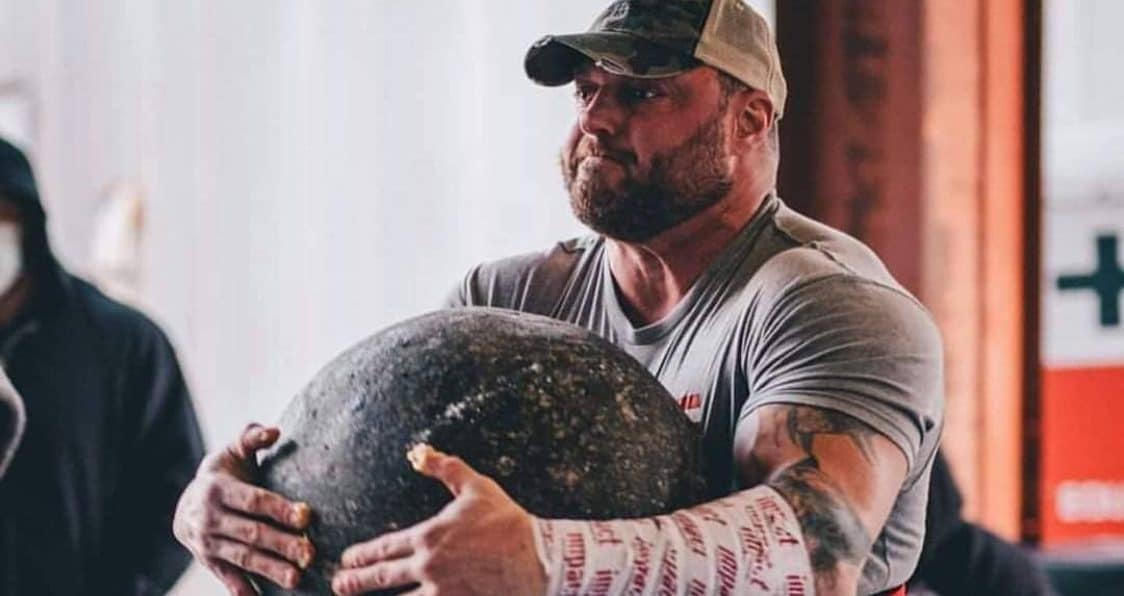 America's Strongest Man 2021 Results
We at Generation Iron stayed on top of the entire competition to bring you these results in what proved to be an exciting and competitive America's Strongest Man event. As Strongman grows ever more in popularity, the sport has seen a rise in coverage and competitions, something those in the Strongman community are more than excited about. The more attention brought on means more competitions leading to more competitors and ultimately, more public interest, thus making Strongman an even more sought after sport.
Here are the results for America's Strongest Man 2021.
America's Strongest Man 2021 Overall Results
First place – John Silvas
Second place – Tyler Cotton
Third place – Marcus Crowder
Fourth place – Wesley Claborn
Fifth place – Thomas Evans
Sixth place – Justin Kealhofer
Seventh place – Stanley Carradine
Eight place – Brian Clark
Ninth place – Alan Colley
America's Strongest Man 2021 (105kg) Overall Results
First place – Nicolas Cambi
Second place – James Deffinbaugh
Third place – Jeffrey Lee
Fourth place – Tommy Sharp
Fifth place – Frank Provenzano
Sixth place – Alexander Bromley
Seventh place – Tyler Young
Eight place – Johnny Wasiczko
Ninth place – Matt Moeller
Tenth place – Nate Bolling
Full Event Scorecard
Wrap Up
All in all, America's Strongest Man 2021 proved to be exactly what competitors and fans wanted. As many flocked to San Antonio, Texas to either compete or watch this great event, we now have a champion, at least for this year. All eyes will be on the sport of Strongman as this sport continues to rise in the public's eyes and we are already waiting to see what kind of action next year's event will bring.
---
Let us know what you think in the comments below. Also, be sure to follow Generation Iron on Facebook, Twitter, and Instagram. 
*Images courtesy of Strongman Corporation