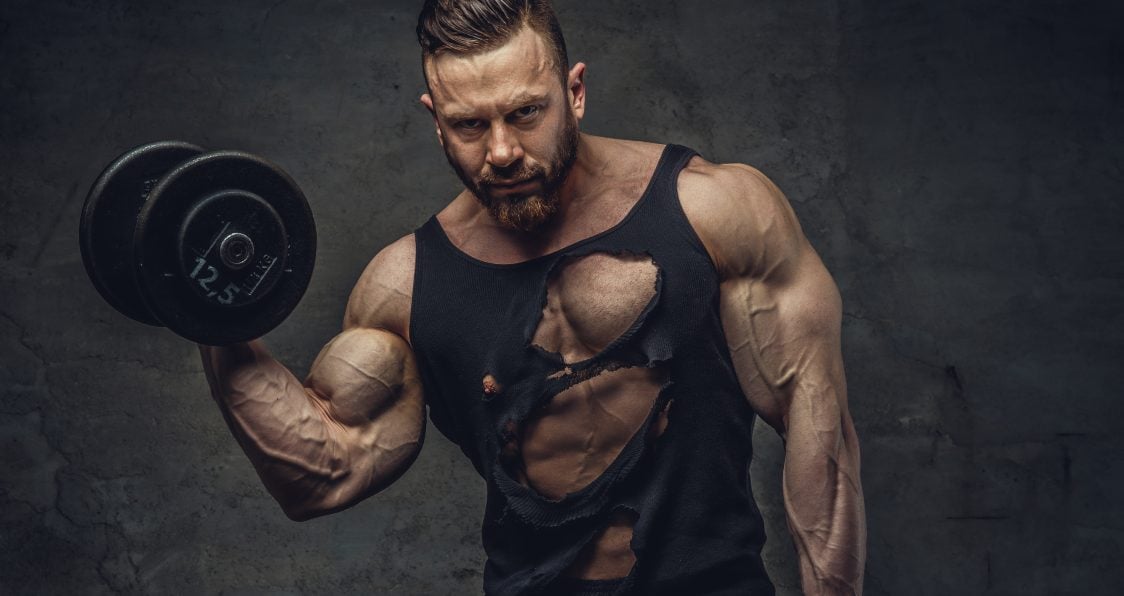 This group of supplements can really enhance growth during the offseason so you see great gains in prep for performance.
The offseason is the perfect time for us to bulk up and put on that mass without worrying about doing so perfectly. Being free to lift big and seriously enhance out gains is something to look forward to. While it may be freeing, knowing the best supplements to take to enhance these gains is more than important. Really working to capitalize on this will prove to be more than effective in the long run.
From fat burners, pre-workouts, protein powders, and more, these supplements will seriously promote growth, a stellar physique, and overall health and wellness to boost your lifestyle during the offseason. Check out our list below of the ultimate stack to build strength and size during this offseason.
---
Best Fat Burner
A fat burner is perfect for working to shed any of that unwanted stubborn body fat for your desired physique. With great ingredients working to kickstart your metabolism and maintain lean muscle, those desired body composition changes are right around the corner.
Burn Lab Pro
Burn Lab Pro is an innovative and research-backed fat burner with great benefits to enhance all of your results. A 100% natural, safe, and caffeine free supplement, Burn Lab Pro allows you to shed more body fat, gain more lean muscle (1), see better results from your diet and exercise, and offer a safe and effective supplement. With 5 powerful ingredients all researched for effectiveness, Burn Lap Pro is the ultimate fat burner for your needs.
Pros
Great ingredients designed to tackle weight and fat loss goals
Stim free with an advanced formula offers a safe and natural supplement
From a reputable and high quality company
Cons
Premium priced option
3 capsules is getting up there in serving size amount
Price: $59.00/ 90 capsules
Check out our individual review for Burn Lab Pro here!
---
Best Pre-Workout
A pre-workout is perfect for providing energy and muscle pumps while also working to boost strength for any pre-workout needs. With a good formula, you can increase focus and attention so you are dialed in the entire time.
National Bodybuilding Co. Stage Ready
National Bodybuilding Co. Stage Ready Pre-Workout is designed to enhance levels of strength through a combination of 13 highly researched ingredients. This supplement can boost your training capacity, provide for muscle pumps and support muscle building, optimize cellular ATP production, and enhance neurotransmitter synthesis for clean and sustained focus. Each ingredient is well researched and clinically dosed to provide for an advanced pre-workout that is both safe and effective.
Pros
Offers you a full 30-day supply
The ingredients are naturally sourced, clinically researched and optimized for results
It will keep your energy levels high, promote muscle growth, and enhance recovery
Cons
It is a premium priced option
Only available on their website directly
It also only ships to customers in the United States
Price: $48.00/ 30 servings
Check out our individual review for National Bodybuilding Co. Stage Ready here!
---
Best Whey Protein
A protein supplement is great for tackling any growth and recovery needs post-workout. Also working to keep you full, it can help pump extra protein into your body so you get the most amount of success possible.
Transparent Labs ProteinSeries 100% Grass-Fed Whey Protein Concentrate
Transparent Labs brings this great 100% grass-fed whey protein concentrate for those looking to pack on lean muscle and promote solid recovery post-workout (2). With no artificial coloring, sweeteners, or preservatives, this protein can benefit your workout performance and offer great gains. Packed with 24 grams of protein and only containing 120 calories, this great tasting protein is one to see great bulking results without added weight gain.
Pros
Great protein amount and low calorie option
Great taste
Results are seen with muscle growth and recovery
From a reputable and honest company in Transparent Labs
Cons
A premium priced item
Only available directly through their website
Price: $49.00/ 30 servings
Use the promo code GENIRON10 for 10% off! Check out our individual review for Transparent Labs ProteinSeries 100% Grass-Fed Whey Protein Concentrate here!
---
Best Multivitamin
A multivitamin will give you all those vital nutrients you need most so you get only the best out of your health and performance. Any deficiencies can hurt your overall gains so don't let that ruin your workouts or daily life.
Performance Lab NutriGenesis Multi For Men
This ultramodern multivitamin by Performance Lab will boost your overall health and peak human performance with 17+ essential daily vitamins and minerals. Whole food cofactors allow for optimal absorption and with this supplement you will see improved metabolic performance, immune function, cardiovascular health, and muscle growth. Their NutriGenesis process mirrors nutrient genesis found in nature to increase bioavailability, as well as safety and effectiveness.
Pros
It contains a diverse group of vitamins and minerals
All the ingredients are natural
The NutriGenesis process is unique and innovative
Vegan-friendly ingredients are bioavailable
Cons
It is slightly low in calcium and magnesium
Only available through their website
Price: $39.00/ 30 servings
Check it out our individual review for Performance Lab NutriGenesis Multi For Men here!
---
Best Vegan Protein
Some people want to avoid whey protein and that's where non-dairy and vegan protein powders come into play. Able to offer the same benefits and enhance your gains, vegan options are great protein alternatives.
National Bodybuilding Co. Full Prep
National Bodybuilding Co. Full Prep is a premiere product for bodybuilders to experience the power of plant-based nutrition while boosting those physique goals. Designed to maximize gains while also reducing body fat, this high quality formula is great for reducing bloating and aiding in digestion. With 20.5 grams of protein, this lean and clean protein supplement can serve you well for those muscle-building goals.
Pros
A 100% organic and naturally flavored protein
Designed for cleaner and faster absorption
Produced by a rising and reputable company and manufactured to FDA standards
Cons
20 servings per container is low
Only can get it from the website directly
Chocolate is also the only flavor
Price: $40.00/ 20 servings
Check out our individual review for National Bodybuilding Co. Full Prep here!
---
Best Krill Oil
Having an omega-3 supplement in your routine can work wonders for your gains and can enhance all areas of your health. From brain, heart, and joint health, as well as working towards a better immune system, an omega-3 is a great supplement to have.
Transparent Labs CoreSeries Krill Oil
This krill oil by Transparent Labs is a superior source of nutrition to get you all of those omega-3s without any harmful additives. Offering more gentle absorption, this will assimilate in your cells more effectively (3) and with 120mg EPA, 55mg DHA, and 80mcg astaxanthin, these capsules are easy to digest and are great for your brain, heart, and joint health. Transparent Labs prides themselves on honest and clean products and this krill oil is clean with no additives, sweeteners, or coloring.
Pros
This product comes with great ingredients and an honest label
Great value and well-researched
Third party tested to provide for accurate assessment of the benefits
Cons
It could have slightly higher doses of both EPA and DHA
Astaxanthin is low
Only available through their website
Price: $29.00/ 30 servings
Use the promo code GENIRON10 for 10% off! Check out our individual review for Transparent Labs CoreSeries Krill Oil here!
---
Best Mass Gainer
For those really looking to increase strength and size, a mass gainer is what you need to bulk and see some real growth. The right balance of macros and other added ingredients will allow you to meet your caloric intake so your body always has fuel to grow.
Transparent Labs ProteinSeries Mass Gainer
Transparent Labs ProteinSeries Mass Gainer is the perfect supplement to help you pack on that lean muscle and healthy weight. This pure formula is a solid meal replacement or perfect pairing with a protein supplement for that post-workout muscle growth and recovery. Offering 53 grams of protein, it also offers 109 grams of natural carbs derived from organic tapioca, oat, and sweet potato sources. Transparent Labs ensures no artificial coloring, additives, or sweeteners ruin this great product and you will see huge growth in the offseason with this stellar mass gainer.
Pros
Great results for packing on muscle without adding fat
Nice amount of protein and all-natural carb sources
From an honest company in Transparent Labs
Cons
A premium priced option
Only available through their website
Price: $65.00/ 15 servings
Use the promo code GENIRON10 for 10% off! Check out our individual review for Transparent Labs ProteinSeries Mass Gainer here!
---
Best Testosterone Booster
Suffering from low testosterone levels can be debilitating and hurt your training and everyday life. A testosterone booster will get those levels back to normal so you get stronger, feel more confident, and have more energy.
CentraPeak
CentraPeak is a great testosterone and vitality booster to improve physical condition and mental strength. This supplement can increase your T levels to boost energy, build strength, enhance libido, and increase your confidence. This unique and effective formula is designed with research-backed and clinically-dosed ingredients so you see the desired results you want without worrying about if this product will work. With 14 total ingredients, CentraPeak can work to boost your testosterone and increase vitality for a better quality of life.
Pros
This is a top-quality innovative formula with great benefits
Vegan-friendly
No proprietary blends
There is also free worldwide shipping on all orders
Cons
The price is high due to premium ingredients and advanced manufacturing
They only sell directly from the website
Magnesium could be higher
Price: $69.00/ 90 capsules
Check out our individual review for CentraPeak here!
---
Best BCAA
An intra-workout BCAA is great for bursting through fatigue and allowing for added growth and recovery to take place. With the right formula you can increase all areas of your gains for the best results possible.
Enhanced Anabolic IV
Enhanced Anabolic IV is the perfect intra-workout supplement for those serious about muscle gains. This product ensures you get a healthy dose of BCAAs to promote protein synthesis and recovery with the added bonus of EAAs to actually build that muscle tissue so you see an increase in your strength and size (4). Anabolic IV can also aid in increased fat burning, supporting optimal hormone balance, and decreased fatigue to elevate endurance performance. Made from 23 highly effective ingredients, this supplement has an advanced formula with six great blends: clinically dosed amino acid blend, nitric oxide blend, non-stimulant nootropic blend, electrolyte blend, B vitamin blend, and a fat oxidation and muscle insulin sensitivity blend.
Pros
Effective ingredients and great blends
Contains EAAs for muscle growth
Price is good
Cons
There are a lot of ingredients that may no be necessary
Price: $54.99/ 60 servings
Check out our individual review for Enhanced Anabolic IV here!
---
Best Supplement Stack
A company that works with you will offer stacks on all their products. With the option to take multiple supplements to really enhance your gains, you are well on your way to seeing those offseason gains take off.
National Bodybuilding Co. Supplement Stack
This stack from National Bodybuilding Co. allows you to build muscle over a 30 day period with everything you need for muscle building. With the right programming and stack of supplements, you will see that new muscle packed on leaving you feeling and looking great. This stack includes:
Stage Ready Pre-Workout
Bodybuilders Multivitamin
Pro Contest BCAA
Full Prep Vegan Protein
These four supplements are created from only the best ingredients from a company in National Bodybuilding Co. who seeks nothing but the best from their supplements. With research-backed ingredients and proven results, these supplements are designed for bodybuilders so they see that desired growth really start to flow. Included in this stack is also a free Blenderbottle shaker, as well as free shipping in the United States. Save 5% when you get this bundle and really feel the benefits of all four of these amazing supplements.
Pros
Four amazing supplements
Contain clean and beneficial ingredients
Wide array of supplements leaves no holes in your supplementation routine
From a reputable company in National Bodybuilding Co.
Cons
Premium priced options
Only available through their website
Price: $152.00
---
Top Exercises To Build Mass
Best For Chest: Bench Press
A staple powerlift, this exercise has become an ultimate test of strength. This is a great lift to target your upper and lower chest, arms, and shoulders and can really bulk up your chest while providing for increased grip strength. Working to improve muscular endurance as well, this versatile exercise offers many variations and is perfect for pumping up your pecs (5).
Best For Back: Deadlift
This impressive exercise is great for seeing explosive strength, overall power, and serious support for other lifts. The second of the big three powerlifts, this will target the back and spine, glutes, and legs. Great for muscle growth, the deadlift will also enhance grip strength and core stability, but can support extra balance as this forces you to stay grounded.
Best For Legs: Barbell Back Squats
The third of the big three powerlifts, back squats can light up your lower body. Working your glutes and quads, this will also work to hit your adductors, hamstrings, calves, and core. By strengthening your lower body, you provide for increased strength, size, and power, while also aiding in stability for reduce strain and injury.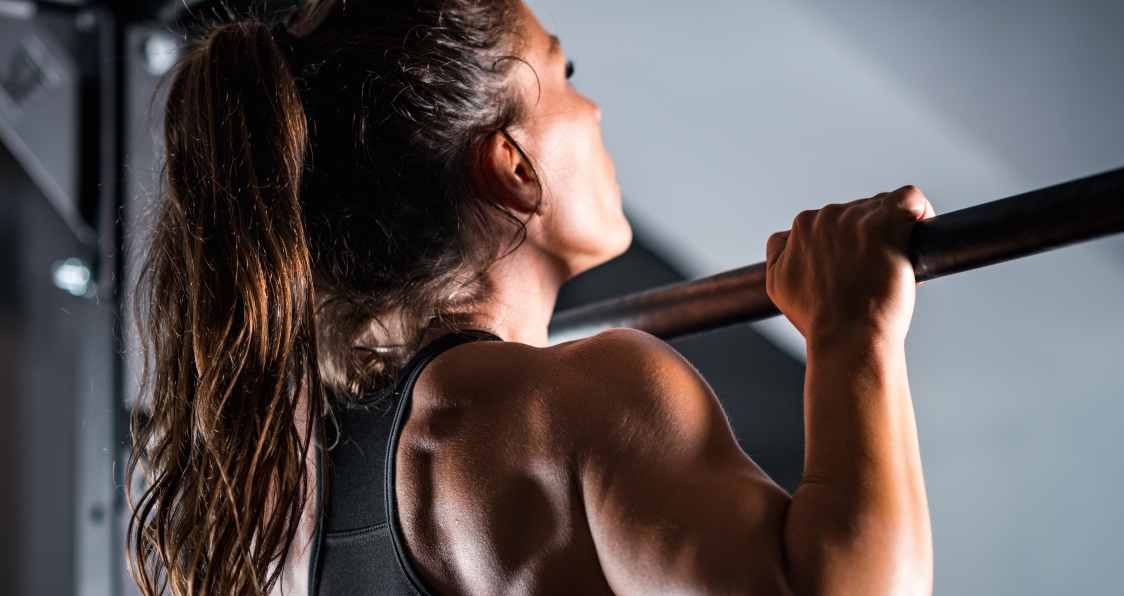 Best For Functionality: Pull-ups
Pull-ups are great strength builders for the entire upper body and work to provide functional strength. These will increase your back and core strength, aid in better posture and balance, and can improve your physique so you see that desired V-shape upper body. Able to support everyday movements, pull-ups should be placed in your workouts either as a warm-up, mid-workout exercise, or post-workout finisher and stretch (6). Add chains or resistance bands for an extra challenge as well.
Best For Shoulders: Seated Dumbbell Shoulder Press
Working those shoulders is important for many reasons, but aesthetically, you will have boulders on each side of your head. Increasing strength and size, the shoulder press is a great way to build muscle and get wider shoulders for a more pronounced V-shape. These will also work smaller stabilizer muscles that are often overlooked and can help you see better symmetry for competition season.
Best For Triceps: Skull Crushers
Skull Crushers will seriously work your triceps to get that horseshoe-shaped arm you desire most. Increased triceps strength can also aid in pressing movements and work to achieve better overhead stability. They will promote better support for your elbows so you can increase in volume and technique while simply adding the benefits of larger, more strong arms.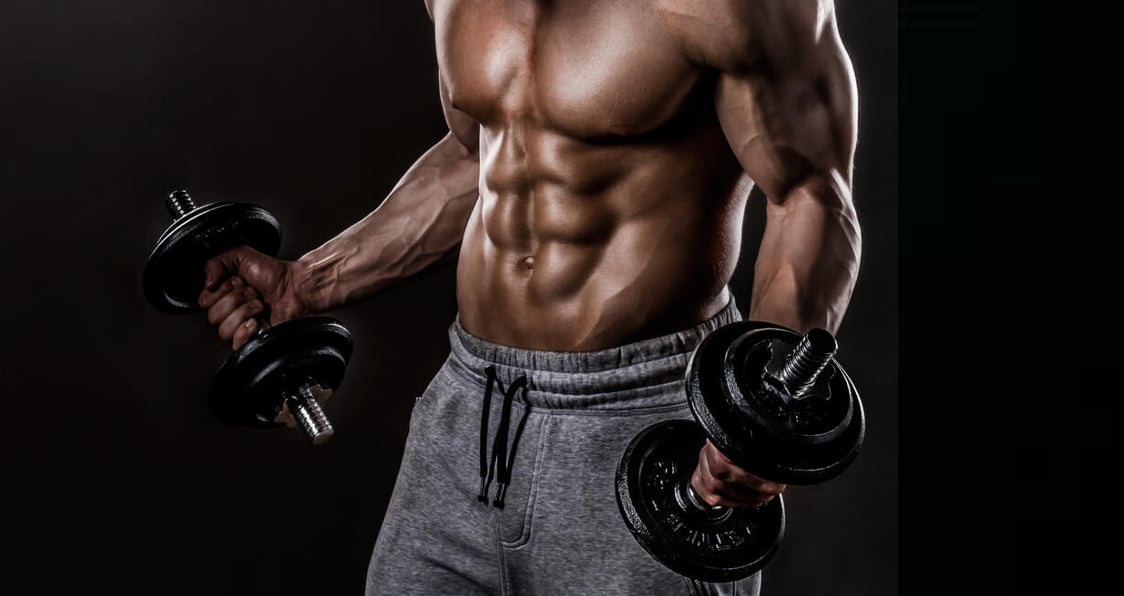 Best For Biceps: Bicep Curls
An easy and effective exercise, the traditional bicep curl can help you see great bicep growth for those stellar arms. The king of isolation exercises in the minds of some, bicep curls can provide for quick pumps and serious strength with the ability to add more weight quickly. Along with big triceps, that horseshoe-shaped arm will really begin to pop.
Best For Abs: Planks
Planks are an awesome core exercise for serious support. Enhancing full body engagement, planks can improve posture and balance to reduce the risk of injury and offer better stability to aid in big lifts. Place planks in your ab routine and really work to see those six-pack abs pop this offseason.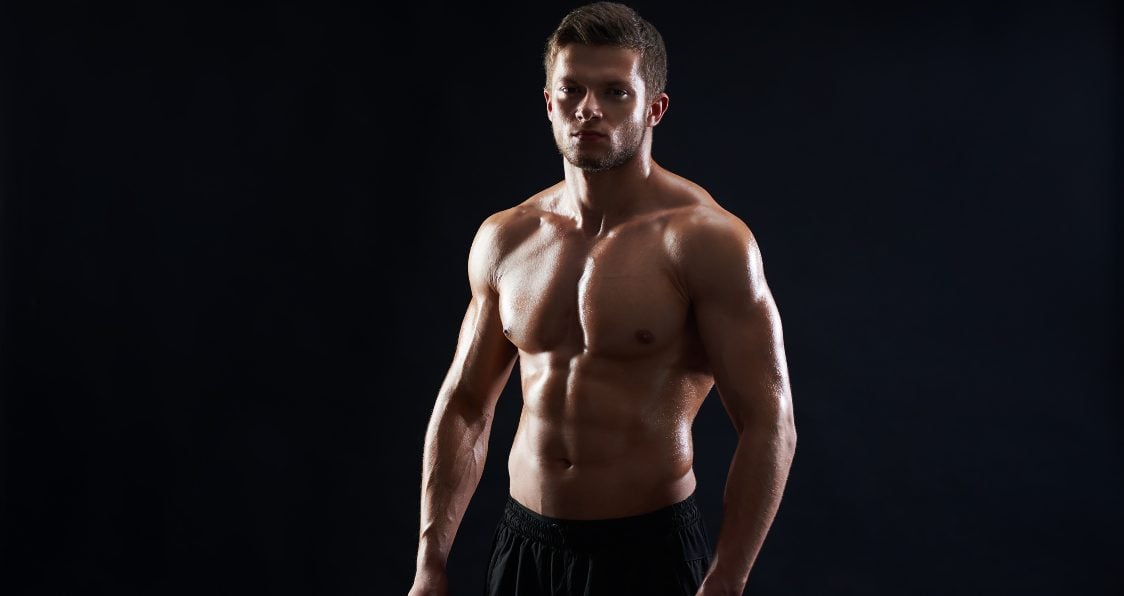 Why These Supplements Matter For The Offseason
During the offseason, you can really focus on making gains without having to worry about cutting weight or dealing with the stress of competition. Being free to lift big and really increase strength and size is important as you look for the best out of all your goals. Taking these supplements can work on boosting your overall health and wellness as you seek the best for your goals for when competition time rolls around, you are ready to perform at the highest level. Maximizing growth and recovery, ensuring effective workouts, and capitalizing on your overall health will ensure a well-rounded supplementation routine is met to give you the best results possible.
How We Choose
When looking at these supplements, we focus on the reputation of the brand because these companies should be honest with the formulas and approach to creating these supplements. You want a brand that works for you and who knows the needs of athletes to ensure the best results possible. We also look at what ingredients go into each formula because they should be clean, safe, and effective for you to handle any and all of your goals. Lastly, we know these supplements can get expensive and we look at price so you can get the best supplements around without totally breaking the bank.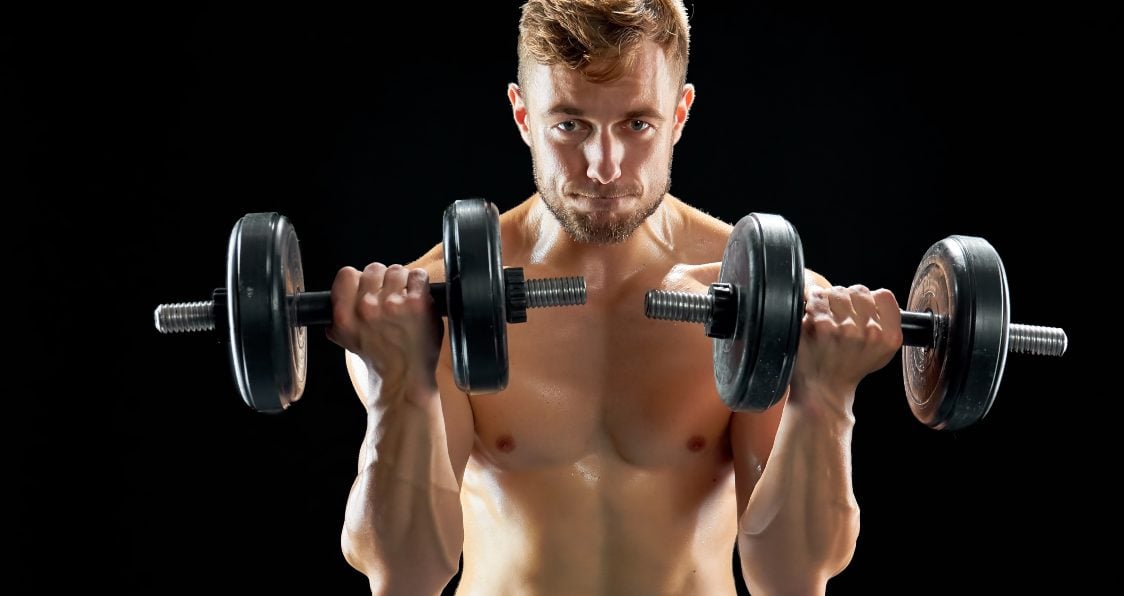 FAQ Section
Do I really need all of these supplements?
You don't need all of these supplements but is important to look at your needs so you can target where you may be weaker. Knowing exactly what you want out of your training routine and supplementation plan will prove to be worthwhile in the long run.
How do I know which supplements to choose?
This is where you can look at your routine and see where your gains may be lacking. If you feel you need some energy for better focus, then a pre-workout may be necessary. Perhaps its to enhance growth and recovery and a protein powder is perfect for this. You know your body best so listen to what it needs.
Are these supplements safe to take?
On the whole, these supplements are safe to take. It is important to always read the label to make sure the ingredients are right for you and if you have further questions, consult a medical expert for further advice.
Wrap Up
The offseason is the perfect time to seriously buckle down to see great gains. With all the time to train and focus on yourself, these top supplements are perfect for gaining mass, keeping off unwanted weight, and providing great benefits to your overall health and wellness. Staying healthy in the offseason is just as important as hitting the gym and should be taking seriously to maximize your recovery. Try these great exercises to hit your one rep max or to see worthwhile growth. You won't be disappointed by the results when you invest in yourself.
Generation Iron may receive commissions on purchases made through our links. See our disclosure page for more information.
Let us know what you think in the comments below. Also, be sure to follow Generation Iron on Facebook, Twitter, and Instagram. 
References