Highlights from the Arnold Classic 2022 Fitness International prejudging.
The Arnold Classic 2022 Fitness International prejudging has just come to an end and we now have a clear idea of who is leading the pack going into the finals later tonight. Missy Truscott returned to the competition looking to make it three wins in a row in Columbus, OH.
Truscott has been a force in this division for three years now. Along with two straight Arnold Classic titles, Truscott won the 2020 Olympia but was bested by Whitney Jones in October. Ariel Khadr and Jaclyn Baker were also top-five finishers from the Olympia in 2021. With Truscott returning to the stage at the event, there was an immediate intrigue for competitors to knock off the champion.
This is the group that headlined the first callout. Truscott and Baker were placed in the middle with Khadr and Tamara Vahn on the outside. During movements, Khadr was given a chance in centerstage. After the first group of four, judges brought out the other six competitors. This gave them a chance to see if they would be compared against the top group.
The final callout featured Truscott and Khadr. This is the same pair that was featured in the third callout of the Arnold Classic last year. Truscott and Khadr seem to be the competitors to beat but Baker could make a jump in the final round on Friday night.
This division could come down to the wire on Friday night but there has been a clear top-tier released. Make sure to keep a close eye on comparisons and the rest of the results leading into the night portion of the event. Stay tuned to Generation Iron Fitness Network as we continue to provide coverage.
Fitness International Callout Report
First Callout
Missy Truscott
Jaclyn Baker
Ariel Khadr
Tamara Vahn
Second Callout
Allison Kramer
Kate Errington
Sara Kovach
Aurika Tyrgale
Minna Pajulahti
Amanda Ciani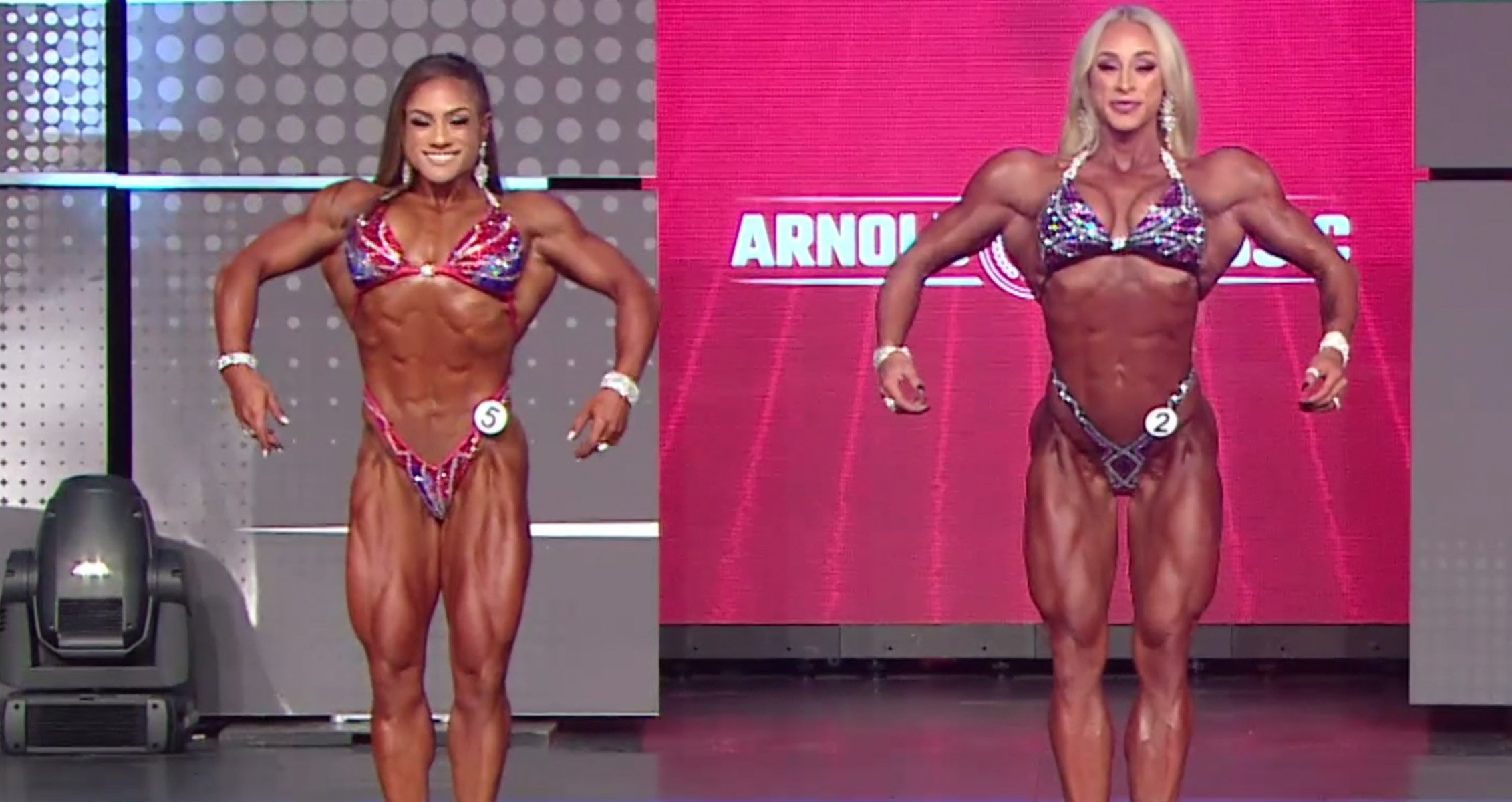 Third Callout (Top 2)
Missy Truscott
Ariel Khadr
Generation Iron Fitness Network will provide full coverage of the Arnold Classic 2022 event including pre-juding reports, analysis, and results updates. Stay tuned to Generation Iron and visit out official Arnold Classic 2022 coverage hub right here!