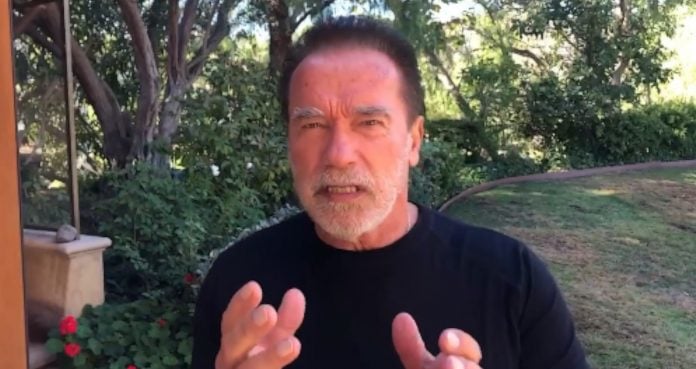 Arnold Schwarzenegger continues to speak out on the current state of bodybuilding.
Arnold Schwarzenegger has been successful in many avenues over the course of his life. It began when he made a name for himself on the bodybuilding stage and is still known as the best to ever do it. Recently, the seven-time Olympia champion has spoken out about some of the dangers in the sport. This includes an obsession with size and how dangerous it can be.
There has been many bodybuilding deaths over the last year that have hit the sport hard. Shawn Rhoden and George Peterson passed away suddenly at the end of 2021. Cedric McMillan also died in April due to heart complications. In a recent interview with Insider, Schwarzenegger claims that athletes are becoming "too obsessed" with size.
"They have taken it, in my opinion, too far. It has gotten too competitive. They're gonna take more and more stuff that they're not supposed to, and sometimes it kills people."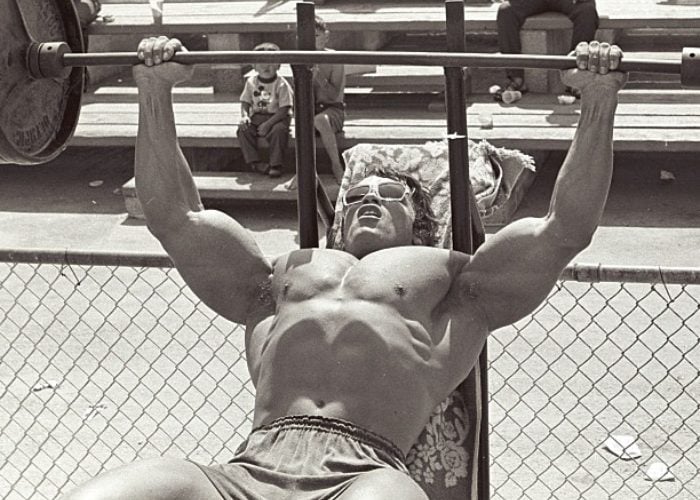 Arnold Schwarzenegger Touches On Competitors Interest In "Size, Size, Size"
Arnold Schwarzenegger joined Insider over a Zoom call to discuss some topics in the sport. Schwarzenegger remains an influential voice around bodybuilding and continues to focus on a plant based diet to maintain on his own health today.
READ MORE: Bodybuilders Are Dying: An Investigation Into Modern Bodybuilding, Health, & PED Use
Schwarzenegger became known for his freakish physique and incredible strength at a young age. Now, he explained how the weight continues to rise in the gym and competitors are doing more harm than good.
"The more extreme it gets and the more competitive the top athletes get, the more they are lifting weights that the body was not meant for," Schwarzenegger said.
The use of steroids is obviously common in bodybuilding and compared with heavy weight, competitors are able to build championship physiques. But at what cost? This has been the discussion over the last year.
Arnold Schwarzenegger reiterated the health risks around the substances that are being taken.
"Sometimes they are taking drugs that are damaging for their health and are making them so strong that the tendons and bones were not meant for that weight, so then it gets into a really dangerous situation."
Arnold Schwarzenegger made sure to state that there are plenty of dangers in other sports as well. He used skiing as an example. While it might be a recreational activity for some to do during a vacation, competitive skiing is fast-paced and could be dangerous at times.
Schwarzenegger also believes that the overall benefits of bodybuilding "have been tremendous" around the world. The interest in physical fitness and development of the industry has been huge over the last 50 years.
"There's a gym in every hotel, every YMCA, every sports club, every university, every college, every high school, every police station, every fire station, every military base, I mean, everywhere."
For more news and updates, follow Generation Iron on Facebook, Twitter, and Instagram.