George Peterson's autopsy report has been revealed.
On October 6th, 2021, the world sadly mourned the passing of pro bodybuilder George Peterson. At only 37 years old, his death was a shock and very sudden – happening in a hotel room just days before he was set to compete at the Olympia. Now the official autopsy report has been published revealing that sudden cardiac dysrhythmia due to hypertensive cardiovascular disease was the cause of death. Further, the medical examiner stated in his report that anabolic steroid use was a contributing factor.
The autopsy report was obtained directly by Generation Iron via the Office of the Medical Examiner District 9, Orlando, Florida. The 18 report goes into great detail including an extensive toxicology report – which noted that anabolic substances Boldenone and stanozolol were present in his system. This may be why the medical examiner noted that steroids were a contributing factor to Peterson's cardiovascular disease.
How Did George Peterson Die?
According to the autopsy report, George Peterson's cause of death was due to sudden cardiac dysrhythmia due to hypertensive cardiovascular disease. The report also notes that anabolic steroid use was a contributing factor to the disease.
In the conclusion of the autopsy report, the Medical Examiner stated this as George Peterson's cause of death:
"In consideration of the circumstances surrounding the death, and after examination fo the body and toxicology analysis, it is my opinion that the death of George Peterson, a 37-year-old black male, is the result of a sudden cardiac dysrhythmia due to hypertensive cardiovascular disease. A contributory factor is anabolic steroid use (Boldenone and stanozolol). The manner of death is natural."
Looking further into the autopsy report, the medical examiner notes that Peterson's heart was enlarged at 500 grams and that the papillary muscles and chordae tendineae were thickened.
It has been noted in studies by medical professionals that long term anabolic steroid use can lead to an enlarged heart. While this in and of itself does not cause death – it can contribute to cardiovascular disease and make the individual more at risk of a heart attack or stroke.
Initial reports claimed that coach Justin Miller was not receiving responses from Peterson, who was in his hotel room. After some time of no response – Miller called in security to open Peterson's hotel room where he was found face down and unresponsive. After dialing 911, Miller started to perform chest compressions until security took over and attempted CPR. According to Miller, the EMTs and emergency personnel confirmed Peterson passed hours earlier.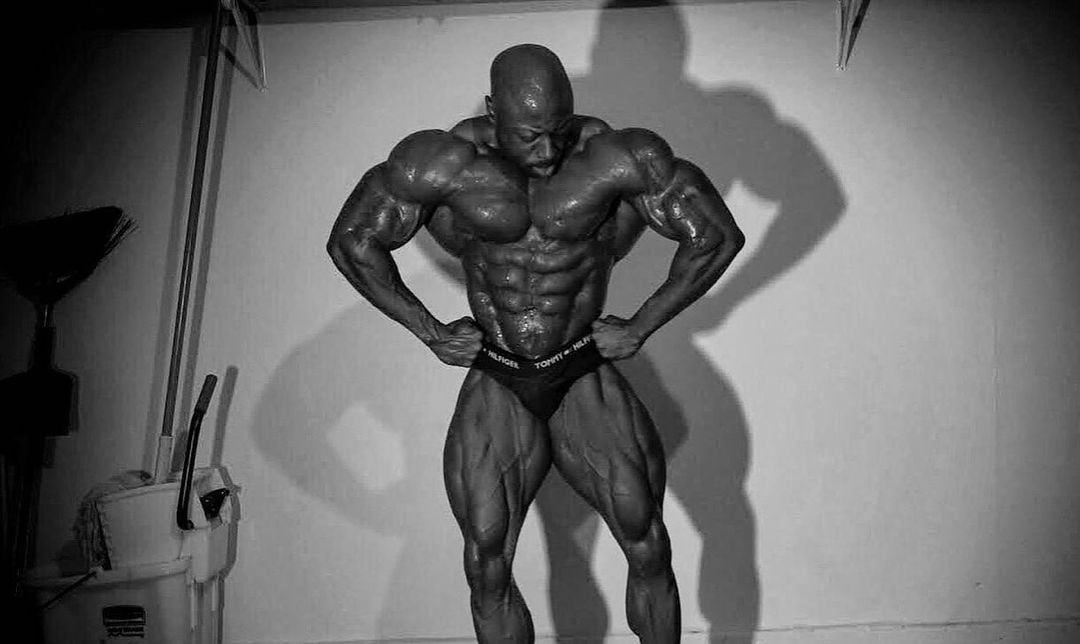 The Bodybuilding World Responds to George Peterson's Passing
Shortly after the tragic news, George Peterson's coach, Justin Miller, posted onto social media. Part tribute, part play-by-play on the events as they unfolded. The post was an emotional and heartfelt goodbye to a not only a legendary bodybuilder but a close friend.
"I'M IN SHOCK. I'M SCARED. I'M SAD. I'M IN DISBELIEF. FREAKED OUT. I'M COMPLETELY DEVASTED [SIC]. MY HANDS ARE TREMBLING AS I TYPE THIS. IT FEELS LIKE A NIGHTMARE…BUT AT THE SAME TIME I KNOW ITS REAL."

– Justin Miller via Instagram
Classic Physique Olympia champion Chris Bumstead also took to Instagram to post an emotional tribute to the late George Peterson. He went into detail on how Peterson helped push Bumstead to new levels in bodybuilding – and Bumstead would like to think he did the same for Peterson. It was a friendly rivalry of sorts that helped make them both better athletes.
MOMENTS I WON'T FORGET.

I APPRECIATE YOU PUSHING ME ON STAGE AND BEING A MAN TO LOOK UP TO BOTH ON AND OFF THE STAGE. HUMBLE AND HARDWORKING AT ITS FINEST.

SENDING MY LOVE TO YOUR LOVED ONES BROTHER. RIP🙏🏼❤️

– Chris Bumstead via Instagram
There were also those who took the moment to bring attention to the growing health danger in modern bodybuilding. Samir Bannout received some backlash for making an Instagram post blaming modern coaching tactics for Peterson's death. In the post, Bannout believed that "unqualified coaches" lead to critical and deadly errors – and hoped that this would be a warning for change in the industry.
Many bodybuilding fans and fellow athletes took umbrage with his post – stating that it was too soon for such comments.
"TRULY SAD TO SEE GEORGE PETERSON LEAVE US SO SOON… @ ONLY 37 YEARS ..MAY HE R.I.P.
I BLAME HIS PASSING ON THE NEW COACHING SYSTEM… WE REALLY NEED TO STOP THOSE UNQUALIFIED COACHES… THAT'S COMPLETELY UNACCEPTABLE. GEORGE WAS ONE WONDERFUL HUMAN BEING N LOSING HIM JUST LIKE THAT, UPSETS ME 100X MORE!!"

– Samir Bannout Via Instagram
The Legacy Of George Peterson
Regardless of the cause, George Peterson was a true modern legend in the sport of bodybuilding. Beyond that, he will be remembered as a good man and friend to those who had the opportunity to know him personally. And for the bodybuilding fans that were able to interact with him at public events or via online forums – he has left a lasting impact on the sport of bodybuilding.
The news has been heartbreaking for many – and the publishing of the autopsy report will no doubt bring more tributes and reflection onto the career and life Peterson lived. He was a man not only in the prime of his life – but the prime of his career.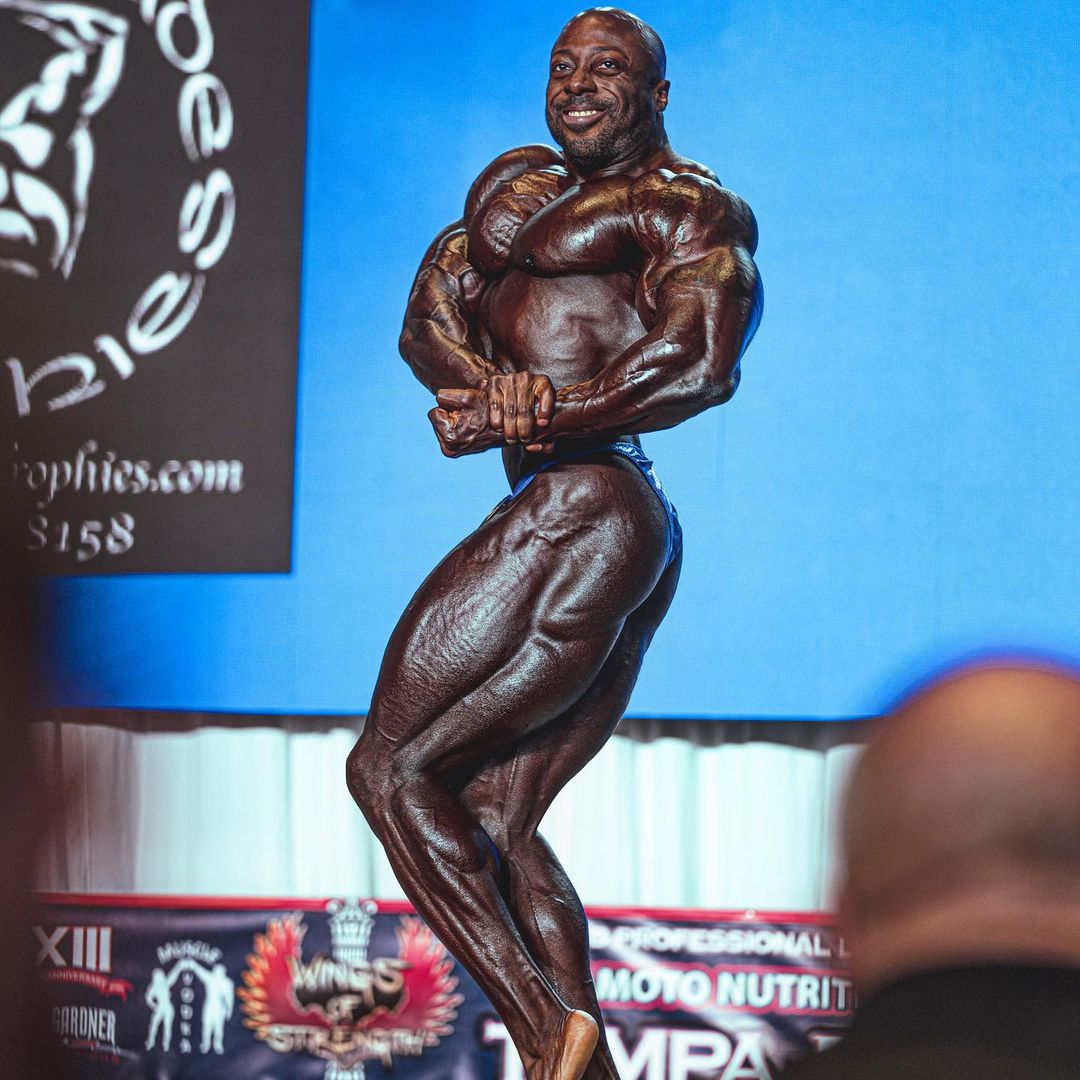 George Peterson Bodybuilding History
2013
North American Championships, IFBB Men's Heavyweight – 18th place
National Championships, NPC Men's Heavyweight – 16th place
2016
Eastern USA Championships, NPC Men's Classic Physique Class B – 1st place
National Championships, NPC Men's Classic Physique Class B, Overall – 1st place
2017
New York Pro – 2nd place
Tampa Pro – 1st place
Mr. Olympia,  – 3rd place
2018
2019
Arnold Classic – 1st place
Mr. Olympia – 3rd place
2020
Tampa Pro – 1st place
Mr. Olympia – 3rd place
For more updates and news in the world of bodybuilding and strength sports, make sure to stick around to the Generation Iron Fitness Network.