Lee Haney believes the way to beat Big Ramy is to come in "sliced and diced."
Lee Haney currently holds the all-time record with eight Olympia victories, tied with Ronnie Coleman. This means he knows a thing or two about winning on stage. Haney believes that Big Ramy has similarities to Coleman in terms of pure size and freakiness on stage.
Haney enjoyed a career that spanned over three decades. During his career, Haney was challenged by the likes of Shawn Ray and Dorian Yates, who won the Sandow Trophy six times. Haney continues to enjoy bodybuilding and be an influential voice when speaking. The Men's Open division is as deep as ever and former competitors are drawing comparisons to their time.
Brandon Curry finished as the runner-up to Ramy in each of the last two Olympia competitions. Haney gave some advice to Curry when it comes to creating muscle separation. He believes that the way to defeat Big Ramy is to "out-pretty" him.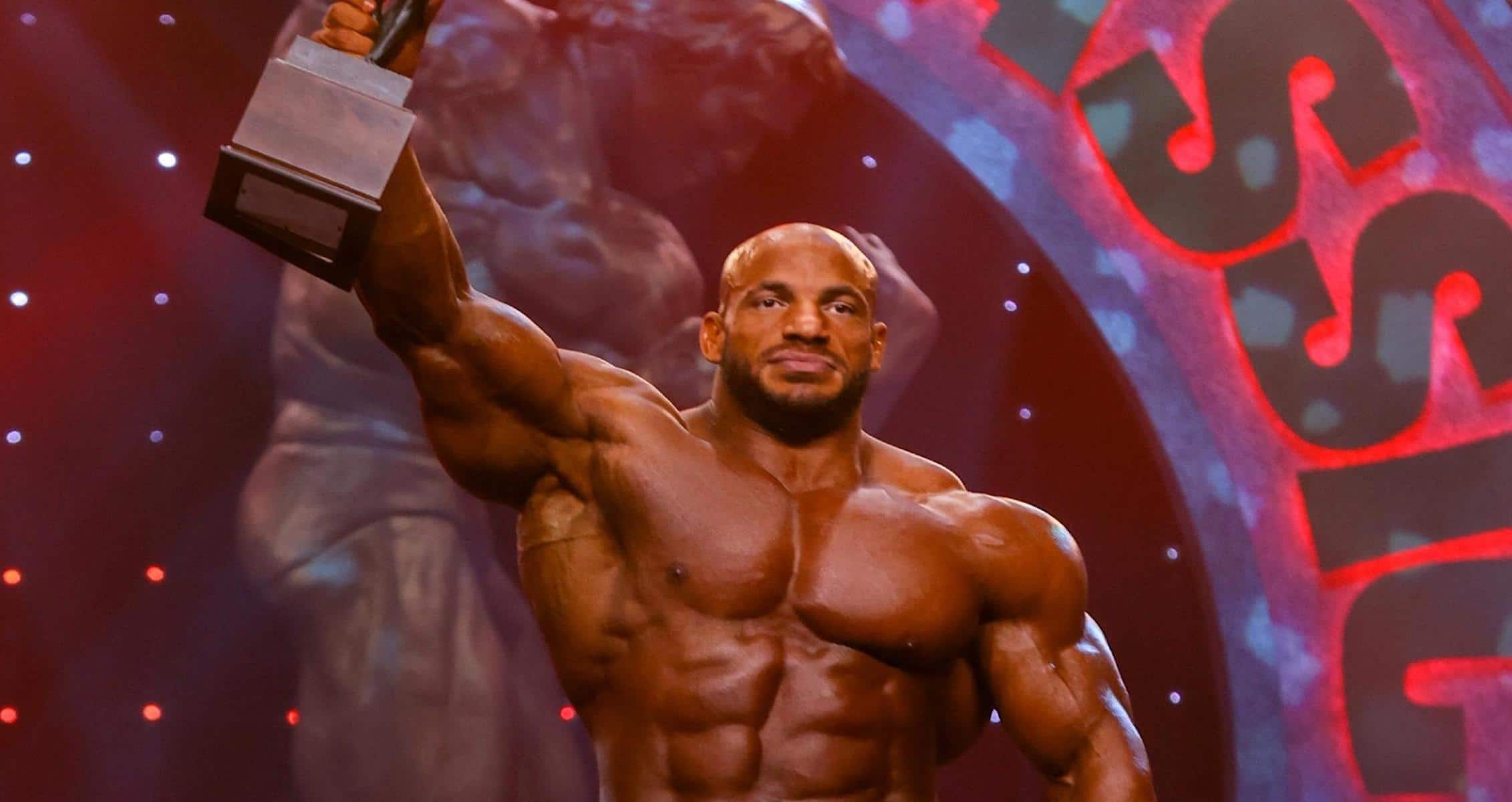 Lee Haney Believes Big Ramy Will Be Better Than Ever
At this point, there are few competitors that are going to bring more mass to the stage than Big Ramy. If he comes in shredded, he will be considered unbeatable. Lee Haney believes that other athletes have to go above and beyond.
"When you're a champ, they gotta knock his teeth out and cut his head off. If you don't do that, it's going to be hard because nobody is going to out-mass Ramy," Lee Haney said.

"When you're on top, ain't nowhere to go but down. I think it's going to be tough. If he comes in with that package of super definition, muscle separation, it's going to be hard to beat him."
Lee Haney believes that Curry has the best chance at taking down Big Ramy this year. That is, of course, if Curry comes in at his absolute best.
View this post on Instagram
"Well, the one that I see that's got the shape and mass combination, but he's got a come in there sliced and diced is Brandon Curry. You gotta be sliced and diced. Ain't nobody out there that is like that. Ramy is cut from a whole different cloth just like Ronnie was. What you gotta do is out-pretty Ramy."
Big Ramy is working with some of the best coaches and bodybuilding minds in the world. This is why many believe he will come in at his very best. Lee Haney is one that has claimed this.
"I've been checking him out on Instagram. And man… he's got Dennis James working with him now. Listen, when it comes to training and know-how, it's hard to get better than Dennis. You got Dennis, Cormier, Milos and of course, Charles Glass. It's hard to get beyond them."
For more news and updates, follow Generation Iron on Facebook, Twitter, and Instagram.