Vladislava Galagan has built a reputation as an OnlyFans model.
OnlyFans can turn into a lucrative business for those who use it. In the fitness world, a Russian bodybuilder dubbed "Kendall Jenner on steroids" has earned over $10,000 monthly as a model on the Only fans site due to her physique.
Vladislava Galagan created an account on OnlyFans last year, sharing different pictures and videos showing off her ripped physique. The 27-year-old bodybuilder began training at 16 and has been able to find a routine that keeps her physique in top shape.
"I am constantly told I look like Kendall Jenner on steroids," Galagan said.
In an interview with South West News Service, Galagan claimed that she does not see a personal resemblance to Jenner but has found a way to make it work on social media.
"I sell this image of being good-looking and muscular and combine it with a little erotic…I hit the sweet spot with a mix of my face and my body."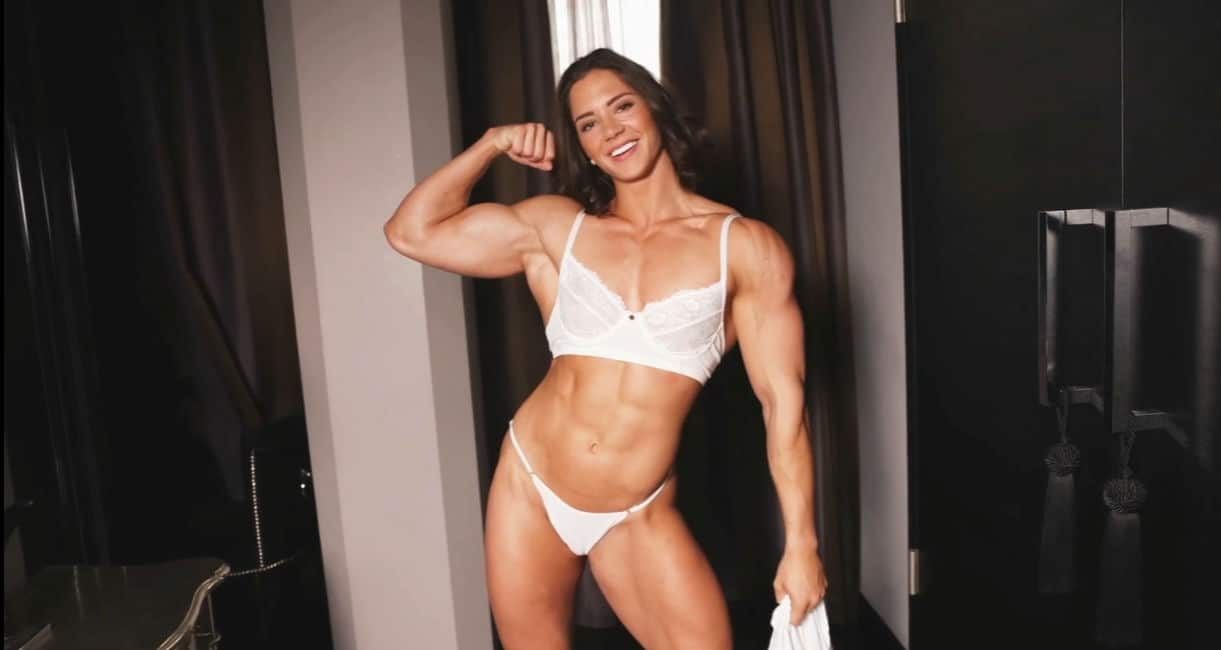 OnlyFans Model Follows Strict Routine And Protein-Based Diet
At a young age, Galagan began training and transforming her physique. In 2018, she participated in bodybuilding competitions due to her incredible conditioning. This is also when she began her career as a model. The results might be impressive but it is no easy work for the OnlyFans model.
Galagan follows a strict diet that is packed with 100 grams of protein daily. She favors beef, eggs, turkey, chicken, and fish to get the extra protein needed over the course of the day. Along with a strict diet, Galagan takes PEDs but admits there is "no magic pill."
Galagan is at the gym six days a week, focusing on each muscle group twice a week. She also includes three cardio sessions each week in order to keep her physique in the best shape possible.
View this post on Instagram
The bodybuilder created social media profiles bay in 2016 and got an immediate reaction from viewers. This led to opening a successful OnlyFans account, where she does not do anything X-rated but has gotten some strange requests. Galagan claims that people like arm wrestling videos and that she gets many requests for those.
"When I joined social media, I learned there are so many men who like tall, strong, muscular women with a nice face too. But people tell me my muscles are photoshopped because they can't believe someone who looks like me could be so strong."
Galagan claims she has never photoshopped pictures and that her physique is a product of the hard work and dedication in the gym.
Vladislava Galagan truly loves what she does and the success on OnlyFans has taken it to the next level. It has been a lucrative lifestyle for the model and has brought great joy to allow her to do what she loves in the fitness industry.
"I'm a fitness model that kicks ass…I feel like I won the lottery."
For more news and updates, follow Generation Iron on Facebook, Twitter, and Instagram.