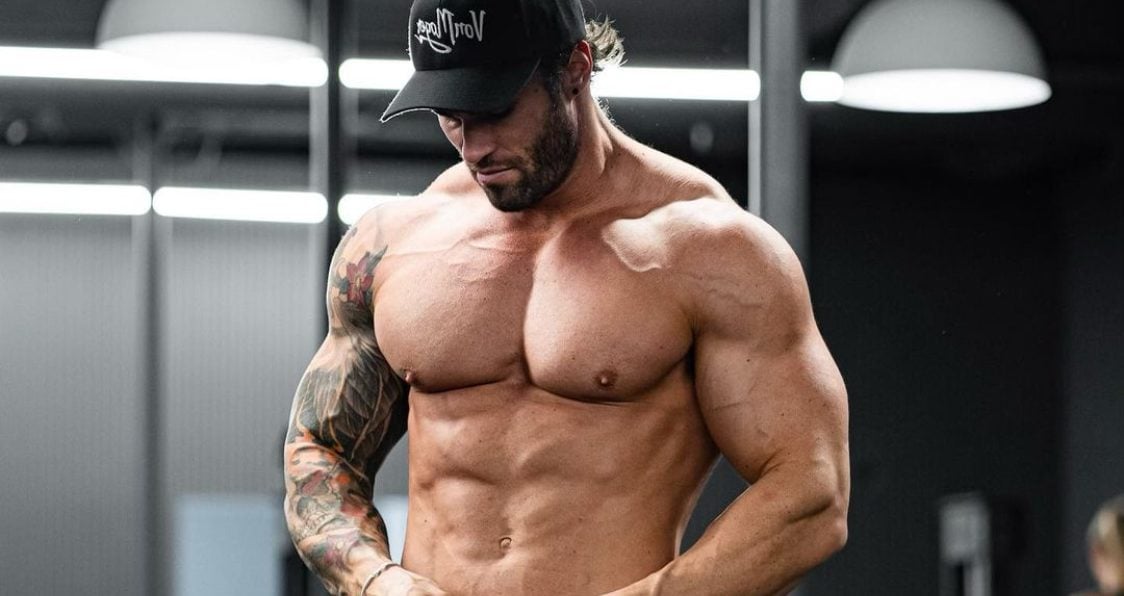 Been wondering what Calum Von Moger's workouts look like these days? Now you have your answer.
Calum Von Moger is a bodybuilder and actor, among other professions, with a massive physique and accomplished career. He knows what it takes to be the best, and to compete with the best, and with a massive platform he uses it to inspire others so they too can see great gains.
In an exclusive Generation Iron video release, Calum Von Moger shared his most recent home workout routines, plus updates on his current physique. For those us looking to see great gains and work out like the best, why not look to those athletes like Calum to get great advice. His approach to training is unique and has proved highly effective in his own workouts and for those of us looking to see the same results, look no further than this great workout from Calum himself.
Calum von Moger has also detailed an in-depth bicep workout routine you can employ and you can also check out Calum's previous home hardcore workout to double up on your bodybuilding motivation.
Full Name: Calum Von Moger

Weight
Height
Date Of Birth
245-255 lbs.
6'2''
06/09/1990
Profession
Era
Nationality
Bodybuilder, Actor, Entrepreneur, Online Personality
2010
Australian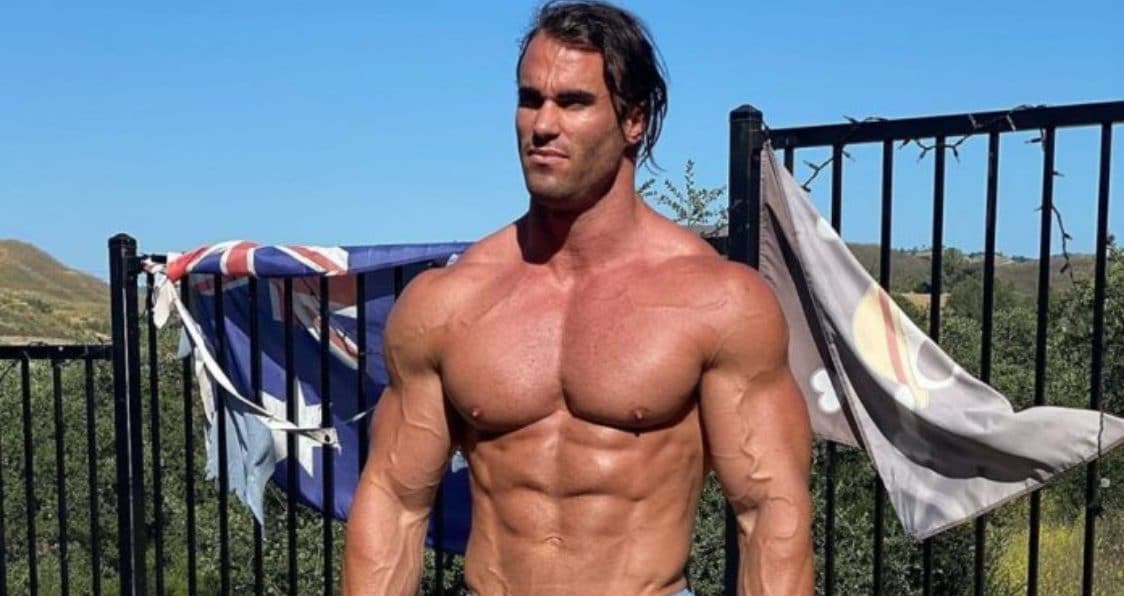 A Brief Look At Calum Von Moger
Calum Von Moger grew up in a small Australian town called Geelong. He was a skinny kid growing up. Calum's first encounter with weights happened at age 14 when his elder brother asked him if he wanted to tag along to the gym. And by the gym, we meant an old warehouse with basic equipment and rusty dumbbells. Although people compare Calum to Arnold Schwarzenegger, his motivation for lifting came from watching Steve Reeves in 'Hercules.'
His bodybuilding journey began and he quickly started winning shows, building up his reputation and catapulting himself into the spotlight of the bodybuilding community. Despite a few setbacks as a result of injury, Calum showed resilience and overcame those. While his road to recovery was difficult, he returned to training at full capacity and now looks incredible, as the GI Exclusive will show.
Calum Von Moger's 2022 Physique Progress
Despite gyms being closed nearly worldwide, Calum Von Moger has been able to maintain a monstrous physique with his home workouts. Perhaps there is hope for bodybuilders during this long shutdown after all.
His physique at this point perfectly represents how a bodybuilder should look outside of competition. He's ripped, but not the totally dehydrated shredded you would expect of a bodybuilder a few days out from a competition. Bodybuilding is all about cycling and making sure you hit the sweet spot of your peak physique right when a show is about to come. Clearly, Calum understands that, and is able to keep himself in good shape while preserving his best physique for when he really needs it.
It appears Calum hasn't lost any gains despite being stuck at home, which is a difficult feat to accomplish. Only time will tell what he can achieve once he's finally able to return to the stage. If his history is any indication, there are a lot more wins in the future for Calum Von Moger.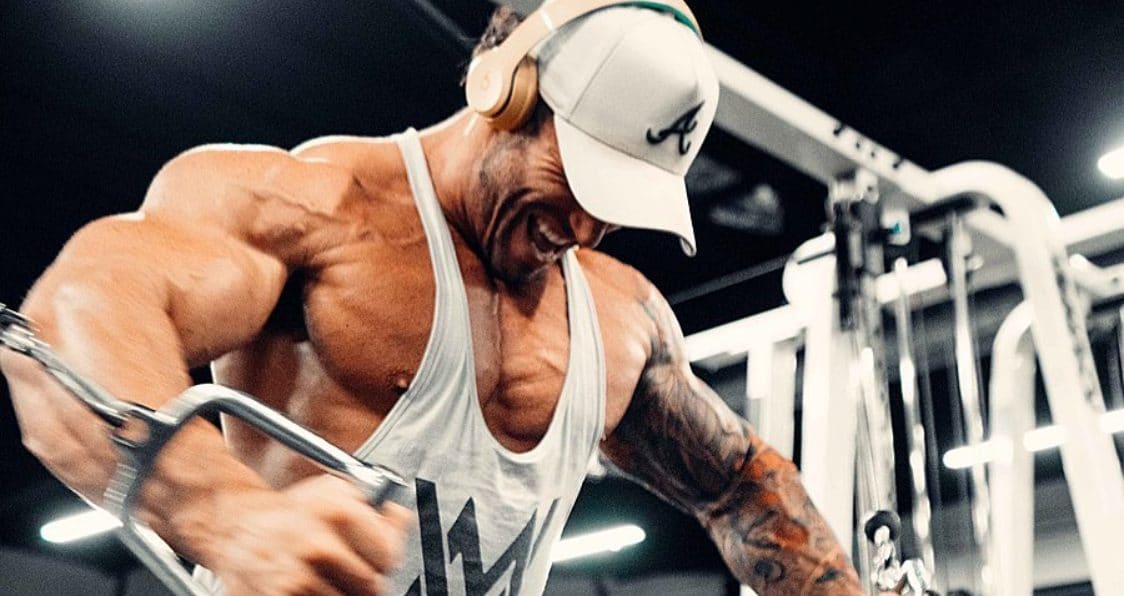 Here's How To Train Like Calum
But Calum isn't the only one stuck at home. We all are in the same boat until this global crisis ends. If Calum's home workout videos are inspiring you, maybe now is the best time to start training like Calum himself. You can check out his workout training programs right here, featuring a wide variety of training plans customized by Calum Von Moger himself.
As you can probably tell from the brief update he shared, Calum von Moger has been keeping up with his fitness at home and shows no signs of letting his physique waste away in quarantine.
Probably the most interesting fact he shared is that he warms up before his workout with 30 reps of dips before heading straight into some powerful bicep curls.
Warming up is definitely an essential if you're serious about gaining huge mass, doing a light workout to activate your muscles (and help them metabolize better!) before a longer, more strenuous workout is a must.
You can also get an inside look into Calum Von Moger's life in the feature documentary Calum Von Moger: Unbroken. Click here or the banner below to stream or download today!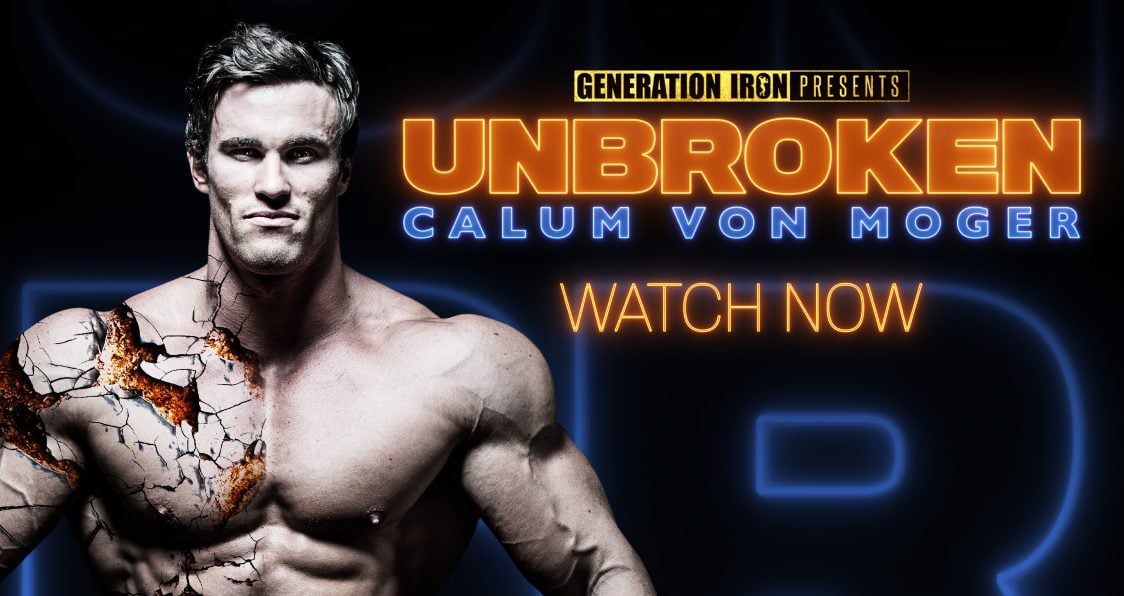 Wrap Up
Calum Von Moger looks amazing and despite the recent world events, he hasn't let that stop him or slow him down. With the right approach and attitude, Calum has been to keep us his massive and shredded physique to always be ready for competition time. His physique is one to envy but is attainable for you as well if you keep to all your goals. Check out Calum's workout and see those results you want most.
---
Let us know what you think in the comments below. Also, be sure to follow Generation Iron on Facebook, Twitter, and Instagram. 
*Images courtesy of Calum Von Moger