This premium topical is perfect for backaches, sore muscles, and joint pain for the ultimate relief.
Product Overview
It could be fairly common that those who use CBD supplements typically consume them, either as gummies or a tincture. It's easy, tastes great, and you can reap the benefits of these supplements to maximize recovery. But topicals should not be overlooked and can seriously boost recovery by offering cooling and soothing sensations while also eliminating pain. cbdMD 1,500mg Recover Tub is a fantastic topical designed to alleviate backaches, sore muscles, and joint pain to keep you grinding in the gym as best you can.
What a good CBD topical will do is work to alleviate pain by being applied directly to that sore spot. With added ingredients to soothe and cool, your ability to feel relief has never been easier. A well-designed pain relieving formula, like cbdMD Recover Tub, can work wonders for your gains and bring your training, performance, and health to the next level.
cbdMD Recover Tub offers soothing CBD cream with pain killing and herbal ingredients for a warming sensation while providing temporary relief from minor aches and pains.
cbdMD is on a mission to enhance the overall quality of life while bringing CBD education, awareness, and accessibility to all. Knowing exactly what CBD can do for people is important to them as they strive to make everyday wellness your new normal through the power of innovation, premium product selection, and a true passion to help the consumer. By working with athletes and other health-minded partners, cbdMD is a trusted and reputable source to get all your CBD supplements.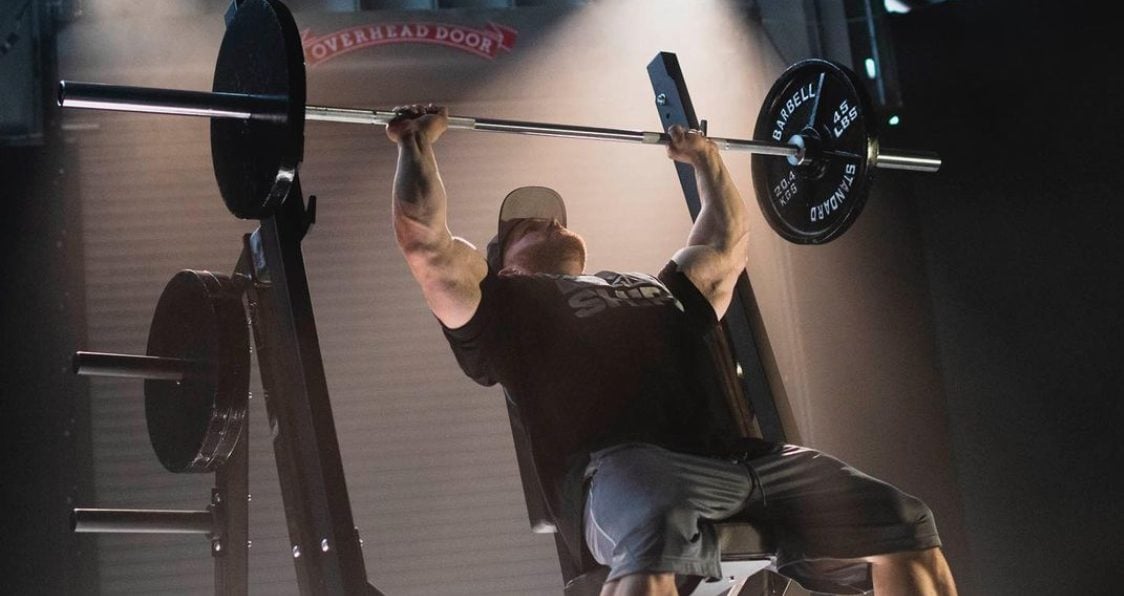 cbdMD Recover Tub Highlights
cbdMD 1,500mg Recover Tub is a CBD cream made from soothing herbal ingredients and pain killing medicine to help relieve any muscle soreness and pain. Superior Broad Spectrum hemp extract works with histamine dihydrochloride, to provide temporary relief and increase blood flow, while other ingredients like arnica, aloe vera, and MSM, provide a creamy, moisturizing base. On the whole, Recover will ease discomfort, enhance exercise performance, manage stress, and support your daily wellness with 1,500mg of effective strength.
This supplement as a whole comes in three applications being a tub, squeeze tube, or pump option with four different strengths being 300mg, 750mg, 1,500mg, and 3,000mg. Perfect for sore muscles and joint pain, Recover is a fully loaded pain relief cream for whenever you need it.
Ingredients
Hemp Extract: Will work to reduce muscle soreness and inflammation, reduce stress and anxiety, promote faster recovery time, and offer less discomfort as you push yourself to the max with your workouts (1,2). This is a mix of cannabinoids and terpenes.
Histamine Dihydrochloride: Provides temporary pain relief and increased blood flow and aims to target the source of inflammation.
Arnica Montana Extract: Can relieve pain and reduce inflammation while also supporting normal recovery post-workout (3).
Methylsulfonylmethane (MSM): Will decrease joint pain, speed up recovery, and has anti-inflammatory effects for the best recovery (4).
Other Ingredients
Water, Helianthus Annus Seed Oil, Cetearyl Alcohol, Caprylic Capric Triglyceride, Glyceryl Stearate Citrate, Cetearyl Glucoside, Pyridoxine Hydrochloride, Butyrospermum Parkii (Shea) Butter, Organic Argania Spinosa (Argan) Kernel Oil, Organic Cocos Nucifera (Coconut) Oil, Organic Aloe Barbadensis (Aloe Vera) Leaf Juice, Organic Theobroma Cacao (Cocoa) Seed Butter, Cyamopsis Tetragonoloba (Guar) Gum, Organic Rosmarinus Officinalis (Rosemary) Leaf Extract, Piperita (Peppermint) Leaf Oil, Rosmarinus Officinalis (Rosemary) Leaf Oil, Citrus Aurantium Dulcis (Orange) Fruit Peel Oil, Pelargonium Graveolens (Geranium) Oil, Abies Sibiricia (Fir) Needle Oil, Glyceryl Caprylate, Xanthan Gum, and Caprylhydroxamic Acid.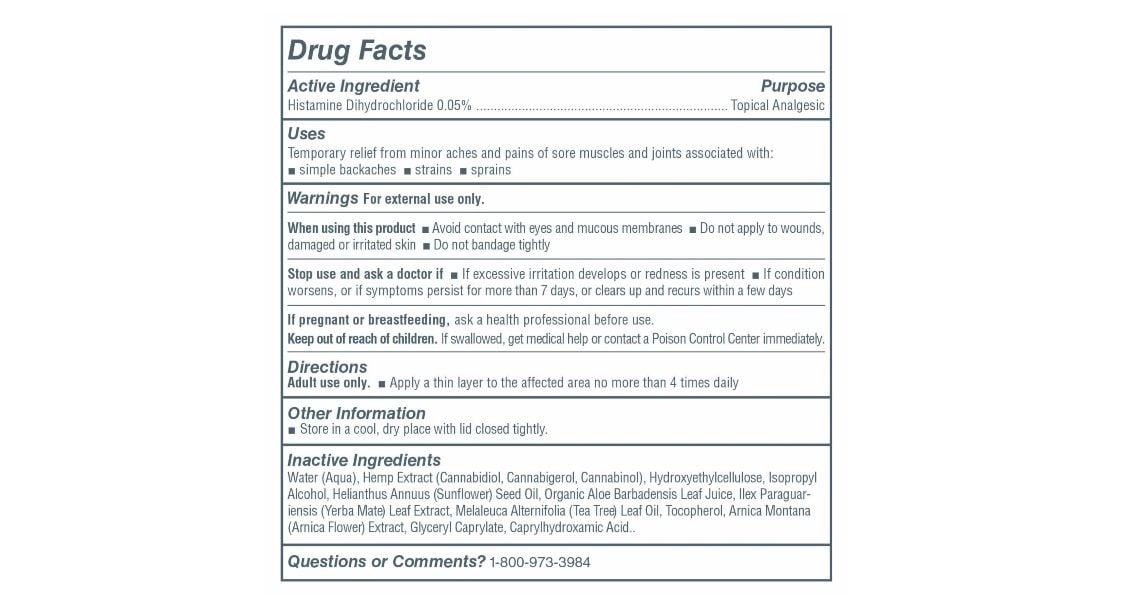 | | |
| --- | --- |
| Type Of Application | Topical |
| CBD Dosage | 1,500mg |
| Best Way To Take/Use | Apply a thin layer on the affected area up to four times a day. |
Price & Effectiveness
cbdMD Recover Tub is that topical you need most and with 1,500mg of serious strength, all of those backaches, sore muscles, and joint pains can be a thing of the past.
Pros
High-quality ingredients with no artificial perfumes or dyes
Great benefits to ease discomfort, manage stress, and enhance exercise recovery
Third party tested for accuracy and honesty
From a reputable company in cbdMD
Cons
Premium priced option
Only good for those who want a topical versus something you can consume
Price: $89.99
Featured cbdMD Athlete
Flex Lewis
Flex Lewis is an IFBB pro bodybuilder who works with cbdMD to use and promote their great products. To help with his own muscle and recovery goals and keep him thriving as he continues his successful bodybuilding career, Lewis relies on cbdMD to provide him with the best CBD supplements around.
Lewis is a 7-time Olympia 212 winner with a win at the 2014 Arnold Classic in the 212 event as well. Looking to continue an already accomplished career, Lewis continues to use cbdMD supplements to power him through to the end and 1,500mg Recover Tub is that fast-acting supplement to do just that.
---
Check out our list of the Best CBD Supplements for more great pain relief and fast-acting CBD products!
---
Overall Value
cbdMD Recover Tub is that much needed CBD topical to provide for serious pain relief when it comes to backaches, sore muscles, and joint pain. Working with premium ingredients, and a well-designed and third party tested formula, this supplement is made to give you relief to optimize your health and training. cbdMD is a company who knows the needs of athletes and only seeks to produce top tier supplements to increase overall performance. What you are really getting is a premium topical with high-quality ingredients and an honest company backing you. Try cbdMD today and see what this can do for all your pain relieving goals.
Try cbdMD 1,500mg Recover Tub Today
---
Generation Iron may receive commissions on purchases made through our links. See our disclosure page for more information.
Let us know what you think in the comments below. Also, be sure to follow Generation Iron on Facebook, Twitter, and Instagram. 
*Images courtesy of cbdMD and Flex Lewis Instagram
References