Charles Griffen will not require surgery following a scary gym accident.
Charles Griffen suffered an injury in the gym but escaped what could have been a career-altering incident. On Thursday, Griffen shared an Instagram post showing the moment he suffered a torn pec while attempting to perform dumbbell incline presses.
Griffen shared that it was a grade II tear that will require 4-6 weeks of rest. Luckily, Griffen did not suffer any further damage and will not have to undergo surgery.
Griffen burst onto the scene in 2019 when he began making incredible improvements to his physique. In 2021, he finished third at the Tampa Pro, behind only Phil Clahar and Iain Valliere. Last season, he took the stage during the Indy Pro but finished as the runner-up to Blessing Awodibu. After winning the California State Pro, he earned a trip to the Olympia, where he finished 14th.
Griffen shared the video to social media and expressed his emotion during the incident.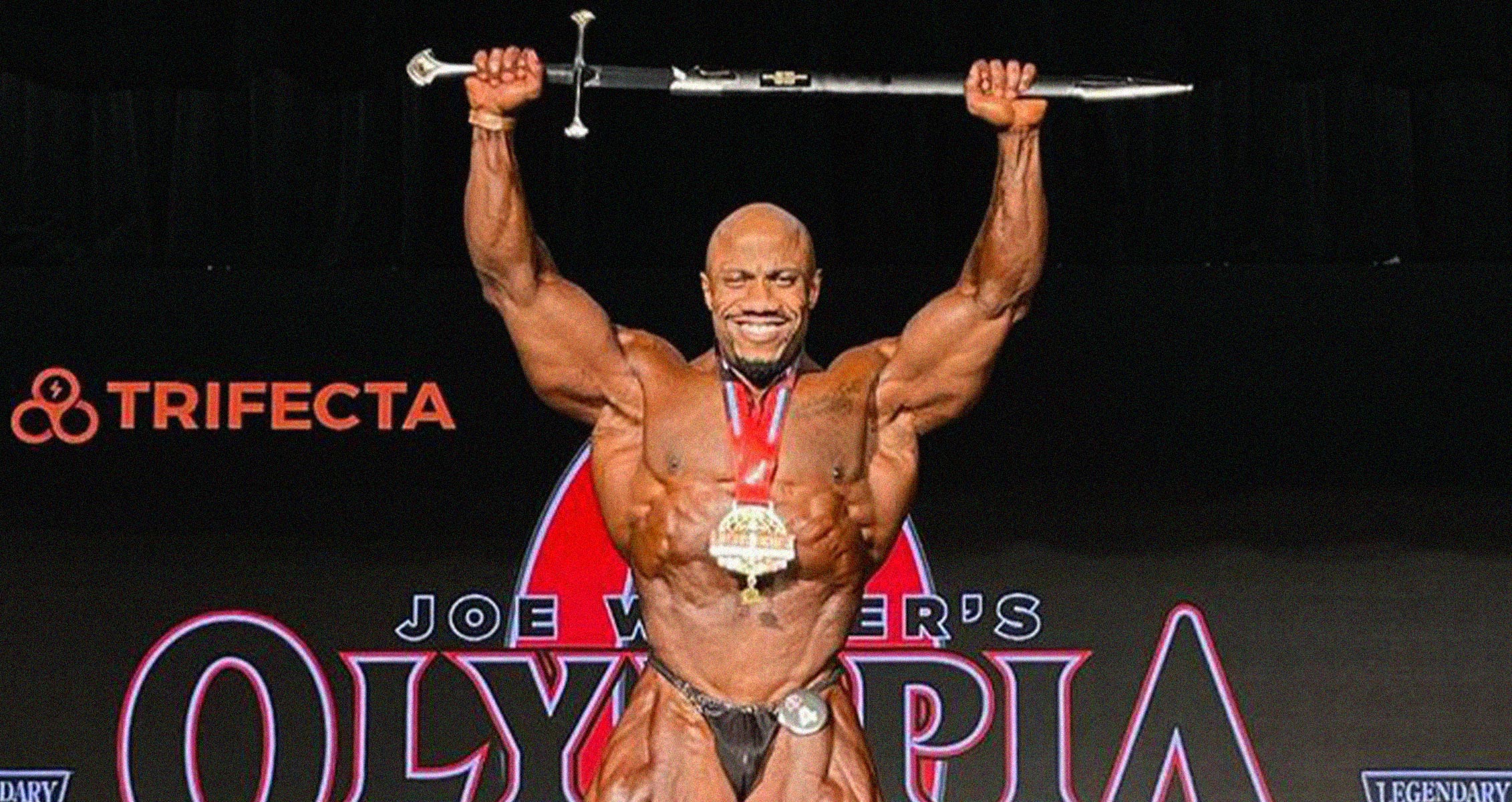 Charles Griffen Avoids Career-Altering Injury
Charles Griffen admitted that the incident was scary at the time but was able to receive positive news. Pec tears are graded on a scale from one to three depending on the severity. Griffen's injury was categorized as grade II and will not require surgery.
"😳This was scary scary and thought my pec was gone gone. This happened on Monday dumbbell came off my leg wrong. Went to the Dr this morning to review mri long story short we need no surgery grade II tear 4 to 6 weeks no deformities at all! #Blessed"
View this post on Instagram
Pec tears are common in bodybuilding and powerlifting because of the incredible weight that athletes are working with on a daily basis. In 2021, Ryan Crowley suffered a pec tear while training with Larry Wheels and described it as "the worst pain he's ever felt."
The video quickly went viral and Crowley was able to make a full recovery. Following the injury, Crowley sat down with Generation Iron for an exclusive interview on the event.
Charles Griffen will rest for 4-6 weeks in order to strengthen the muscle. Since he will not require surgery, he should be able to make a full recovery and work toward his goal of competing in this year's Olympia.
For more news and updates, follow Generation Iron on Facebook, Twitter, and Instagram.