Chris Bumstead took some time to discuss his recent cycle in preparation and overall health in bodybuilding.
Chris Bumstead is at the top of Classic Physique and has been for years now. The reigning three-time Olympia champion is looking to make it four in a row come December. He is in the midst of his preparation for the show as the summer has begun. Now, Bumstead shared a video of the supplements that he is on at this point.
Bumstead continues to be one of the biggest stars in bodybuilding because of the physique he brings to the stage year after year. He has his offseason prep down to a science but has taken it down a notch this time around. On his YouTube channel, Bumstead took some time to discuss the cycle that he is on as he focuses on his health.
"Bodybuilding is a potentially very dangerous sport and I think people should be doing it as safely and as effectively as possible. If you don't have your health, you don't have anything."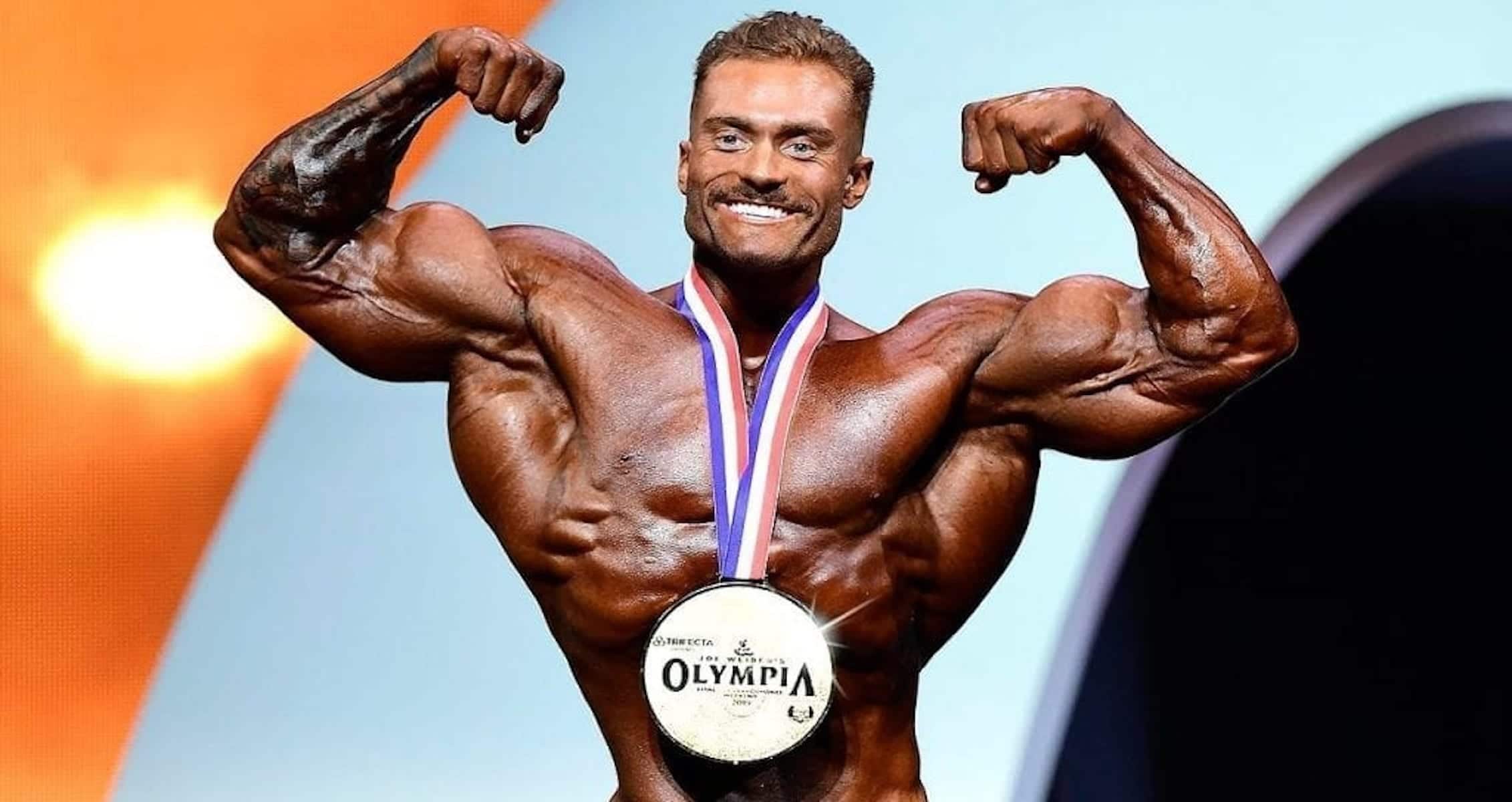 Chris Bumstead: "My Supplements Have Been Very Low This Year"
Chris Bumstead has kept his diets and workouts the same this offseason, with a short break because of COVID-19 at the beginning of the year. He dove into his cycle a bit but did not disclose exactly what supplements he was using. Regardless, Bumstead was able to share his thoughts on health in bodybuilding and give some insight to what he is taking.
"My supplements have been very low this year. I'm trying not to say specific words because I don't like talking about it because people take stuff and run with it, and copy it, and I don't want that to be the point of it.

But the point I would like to say is getting the most from the least is something all bodybuilders should be trying to do. I have had 14 months in between Olympias and a weight cap that I don't have to make, so I've just been really focusing on my health."
Chris Bumstead pays attention to his health over the course of the year and even comes off his cycle at one point. Now, he has been using a low dose of testosterone. Once his offseason begins to intensify a bit, Bumstead will take it up a notch.
"I hate talking about it because I don't want to say things because I don't want people to do it. But, numbers are around 200 that I've been doing and I come off once a year completely.

Then, I've been doing a very low dose, 200 a week. Then, after that, I'll go up to 500 maybe, and that's going to be my peak offseason. With that, my body can easily get up to 265-pounds if I'm training and eating perfectly."
READ MORE: Chris Bumstead Gives Answer On Whether Or Not To Use Steroids
Chris Bumstead Calls For Bodybuilders To Focus On Health
The recent string of deaths in bodybuilding has hit the sport hard. There have been some elite athletes passing away suddenly and many are taking extra precautions moving forward.
Chris Bumstead believes that a person's overall health should be at the forefront, despite their standing in bodybuilding.
"This is the emphasis I want to put on a lot of things right now, number one, be healthy. Get blood work done and find a doctor that's going to help you do stuff as properly and effective as you can so you're not being stupid. Number two, as a bodybuilder, do the basics before anything. Make sure your training and eating is perfect before adding 'supplements' to the mix because it's literally pointless."
Not only does Bumstead focus on his own health and those in the sport, he calls for athletes wanting to get into bodybuilding to focus on the basics when it comes to health. He explains some of the side effects that can impact your everyday life.
"I just want to really stress to anyone getting into bodybuilding focus on the basics, and the consistency of food and training before absolutely anything because that's all that matter. If you want to use 'supplements', wait until the last possible minute if you even want to do it because it can have life-lasting negative effects to your fertility, to your sex, your libido, to your hormones, skin, acne, everything."
For more news and updates, follow Generation Iron on Facebook, Twitter, and Instagram.