Get wing-like lats with my amazing back workout.
My bodybuilding journey began when I was twenty years old. As a skinny kid, I always had a desire to be huge. Once I found my outlet in bodybuilding and lifting massive weights, my journey to becoming huge took off and there was no looking back. Some have called me the most extreme bodybuilder given my massive frame and giant physique, but this lifestyle is rooted in hard work and dedication to not only be huge, but find the confidence I always had in myself. While I may not still compete in bodybuilding shows at the moment, this hasn't stopped my desire to continue to get huge.
Working with Enhanced Labs has shown me what a top-tier supplement company can do for my gains. With so many options on the market, the choice to find the right products to continue my progress became painstaking and would cause more headaches than anything else.
Enhanced Labs takes pride in their products and cares for the consumer more than most. I've found that with staple supplements, like protein powders and pre-workouts, to more unique ones like Arachidonic Acid, they are always looking to be innovative and on the cutting edge to improve the lives of bodybuilders and athletes alike. My experience with Enhanced is no different.
When people look at me, most can't get past the sheer size I've amassed through years of training, along with a strict diet and the right supplementation, thanks to Enhanced Labs. A defining feature are my lats, something I take seriously for they not only can improve strength and maximize pulling power, but it gives you that wider, more structured physique bodybuilders want. I want to take you through my back workout with a focus on the lats so you too can have a huge aesthetic people will envy.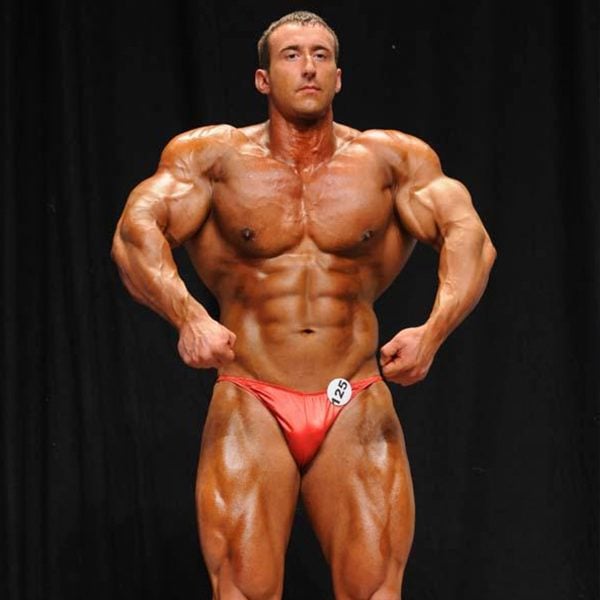 A Brief Bio
Before I dive into this workout, I want to share with you my beginnings and just how I got to be one of the biggest bodybuilders in the world. At nineteen years old, I found myself homeless and in need of money. I sought many different jobs seeking a better lifestyle for myself and worked part-time for Pepsi and also as a bouncer. On the weekends, I was a male stripper and between these jobs, I was able to save up enough money to make that change I wanted most.
I started training, really working on my body and getting to a place where I felt comfortable competing. At the 2007 NCP Junior California Bodybuilding and Figure Contest, I finished in first place and went on to compete in other events in subsequent years like NPC USA Bodybuilding & Figure Championships, NPC Los Angeles Bodybuilding, Figure & Bikini Championships, and NCP USA Championships. While I no longer compete, my desire to stay huge has never wavered.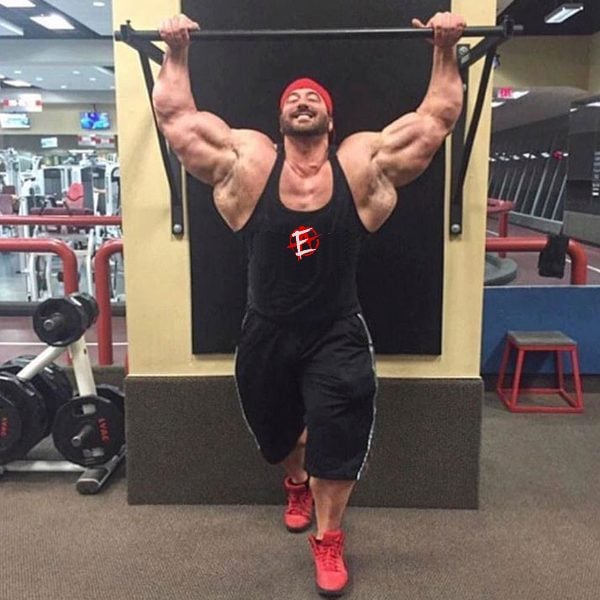 Massive Lats Workout
As a part of my back routine, my lats are a huge focus in order to give me that huge physique I've come to be known by. Any pulling motion is greatly enhanced with massive lats and that wing-like appearance is something to take pride in. With these exercises, you'll notice the amount of sets is rather high with some, as well as the reps. This is to ensure not only increased strength and size, but also promote muscular endurance and the fact you want to feel accomplished after a big workout.
Be sure to keep track of your weights as you progress with this workout because not only will you notice on paper your weights will increase, but those huge lats will show every time you look in the mirror. Rest for about 60-90 seconds in between sets.
Let's take a look at my massive lats workout.
| | | |
| --- | --- | --- |
| Exercises | Sets | Reps |
| Weighted Wide-Grip Pull-Ups | 2-3 | 4-6 |
| Bent Over Barbell Row | 4-5 | 4-6 |
| Narrow Grip T-Bar Row | 2-3 | 4-6 |
| Chest Supported Row | 4-5 | 8-12 |
| Narrow Grip Low Pulley Cable Row | 2-3 | 8-12 |
| Wide Grip Pull Down | 4-5 | 8-12 |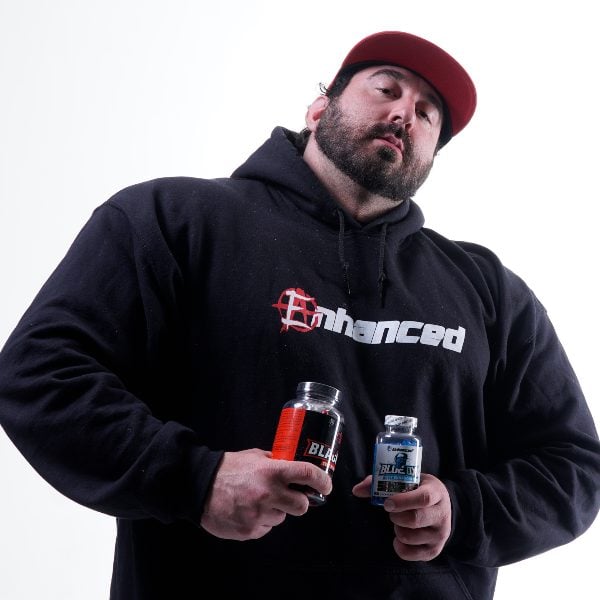 How I Handle Supplementation
If you want to push your body to the limits and get truly huge – the supplements behind your workout is important. I wanted to share some of my favorites and the ones I use the most. What I find is in combination with a good diet and massive workouts, like the one above, I am able to maximize my pre-, during, and post-workout routines as best I can.
During my workouts, I like to use CarbTech as it fuels my workouts and builds muscle while working to pump me with creatine, electrolytes, and other essential nutrients my body absolutely needs. Also, Anabolic IV is an amazing BCAA and EAA blend to allow my gains to flow so I only get bigger. This product won the Generation Iron 2020 Supplement Awards for Best Muscle Building Supplement and it's no wonder why.
Finally, Arachidonic Acid is a supplement I take to reduce inflammation to alleviate any muscle soreness so my muscle growth is optimized as best it can be. As a post-workout supplement, this is a must and may not be as well known, but still one to really boost your overall performance as it does mine.
In Conclusion
I know what it feels like to start from the beginning. It can be a challenge especially as you slowly start to see that progress. For those of you who are already huge, keep going. My best advice is to keep grinding and look towards those who have gone before you for advice.
This workout will help you get massive lats so you start to pack on muscle, see a change in your body, and be comfortable as you get huge. Enhanced Labs supplements are clean and effective and have helped me continue to progress in my own bodybuilding journey so be sure to check them out. My top supplements are just a few of the many Enhanced has worked so hard to create. Keep going, embrace those massive lats, and be comfortable in being absolutely huge.
Let us know what you think in the comments below. Also, be sure to follow Generation Iron on Facebook, Twitter, and Instagram. 
---
*Images courtesy of Enhanced Labs