This week-long workout with pro bodybuilder and Olympia champ Dexter Jackson will promote growth and give you a killer physique.
Dexter Jackson is a former IFBB Professional Mens' Open Bodybuilder. He is also a former Mr. Olympia having earned the title in 2008. Now retired, Dexter is the most winningest bodybuilder in history and is considered by many to be one of the greatest of all time.
Below is a complete breakdown of his stats and in-depth full body training routine that you can follow along for massive gains.
Career Stats
Full Name: Dexter Jackson (IFBB Pro Bodybuilder)

Weight
Height
Date Of Birth

215-225 lbs

5'5"

11/25/1969
Division
Era
Nationality
Open

1990, 2000, 2010

American
Overview
When it comes to our gains, we desperately search for that golden workout to really push us past the limit. Unfortunately, there really isn't one golden workout. It's a matter of discipline and how hard we're willing to work to make it happen. But what will work to our benefit is when professional athletes provide us with their workouts to help our gains along. The benefit is that you know these work because these athletes are living and breathing proof of serious gains happening.
Taking full advantage of these workout is exactly what we need to do to see that desired growth we want most. This week long workout from former professional bodybuilder Dexter Jackson will work to light up our muscles so we see undeniable growth and gains.
While each athlete has their own unique style of training, again, only you benefit. Taking from what they've done and starting to combine and create your own training plan is one way to start to see the growth you want most. With this workout from Dexter Jackson, you won't have to do any other work except show up and work hard. These exercises are sure to give you a great pump for only serious growth to occur.
Let's take a look at this week long workout form Dexter Jackson. Once a serious force in the pro bodybuilding world, his legacy lives on with records that may stand for quite some time.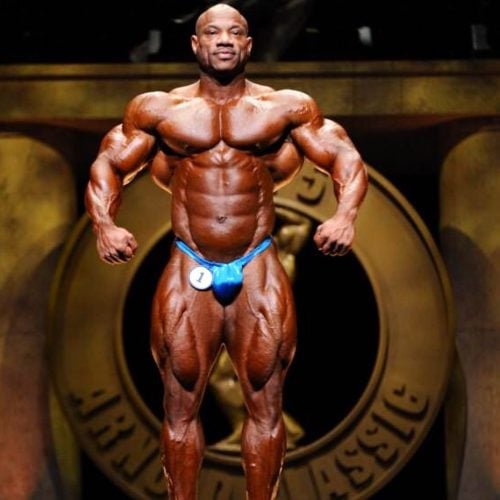 About Dexter Jackson
Dexter Jackson is a former professional bodybuilder and has won more professional bodybuilding titles than anyone. He is a force at the Arnold Classic winning five times and was the 2008 Mr. Olympia Champion. His nickname "The Blade" has stuck throughout the years of his many victories culminating in a storied career for Jackson to be proud of. Throughout his career, he defied what others said. When critics said he couldn't do it, he'd find a way to get to the podium.
When they said he was too old, he still found a way to get to the podium. At the 2020 Olympia contest, Jackson announced it would be his final year since beginning his career in 1999. He placed ninth and stepped down, holding a record of most Olympia appearances with 20 and most IFBB pro bodybuilding titles with 29.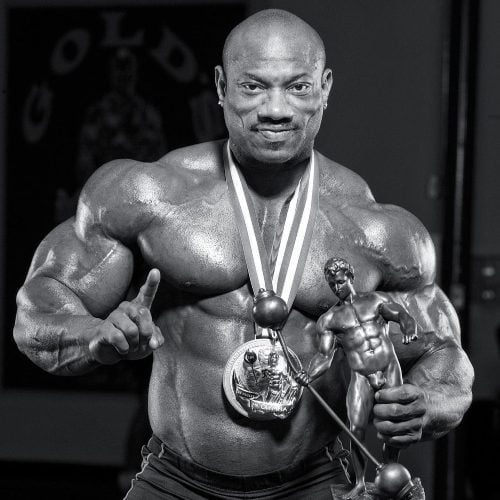 Dexter Jackson Training Routine
Monday- Chest & Biceps
| | | |
| --- | --- | --- |
| Exercise | Sets | Reps |
| Incline Press | 3 | 10 |
| Bench Press | 3 | 8 |
| Dumbbell Flyes | 3 | 10 |
| Preacher Curls | 3 | 10 |
| Seated Overhead Curl | 3 | 8 |
Tuesday- Quads & Calves
| | | |
| --- | --- | --- |
| Exercise | Sets | Reps |
| Leg Extensions | 3 | 10 |
| Leg Press | 3 | 10 |
| Front Squats | 3 | 10 |
| Lunges with Dumbbells | 3 | 12 |
| Standing Calf Raises | 3 | 15 |
| Seated Calf Raises | 3 | 15 |
Wednesday- OFF
Thursday- Shoulders, Triceps & Calves
| | | |
| --- | --- | --- |
| Exercise | Sets | Reps |
| Seated Dumbbell Press | 3 | 10 |
| Seated Lateral Raise | 3 | 10 |
| Rear Lateral Raises | 3 | 10 |
| Triceps Pushdowns | 3 | 15 |
| Skullcrushers | 3 | 10 |
| Dips | 3 | 15 |
| Standing Calf Raises | 3 | 12 |
| Seated Calf Raises | 3 | 12 |
Friday- Back & Hamstrings
| | | |
| --- | --- | --- |
| Exercise | Sets | Reps |
| Lat Pulldowns | 3 | 10 |
| Deadlifts | 3 | 8 |
| T-bar Rows | 3 | 10 |
| Lying Leg Curls | 3 | 10 |
| Kneeling Single Leg Curls | 3 | 10 |

Jackson's Workout Tips
You'll notice some of the traditionally bigger lifts will be substituted with alternatives to provide an extra boost for your muscles while also giving those smaller stabilizer muscles a chance to get some work done. For groups like your arms (biceps and triceps), lighter weight will work to promote mind-muscle connection so you can work on both form and time under tension. This work is a great full body pump so taking proper care with nutrition, supplementation, and sleep is vital to see that desired muscle growth unfold.
Featured Supplements
While Dexter Jackson uses his own supplements of choice, it is important to include these into your dietary routine. Not only will a good supplement work to enhance growth, but it will help with recovery, preventing muscle degradation, providing energy, and working for your benefit when it comes to training and performance. Here are a couple great supplements to check out for they will really work for your benefit.
Performance Lab SPORT Protein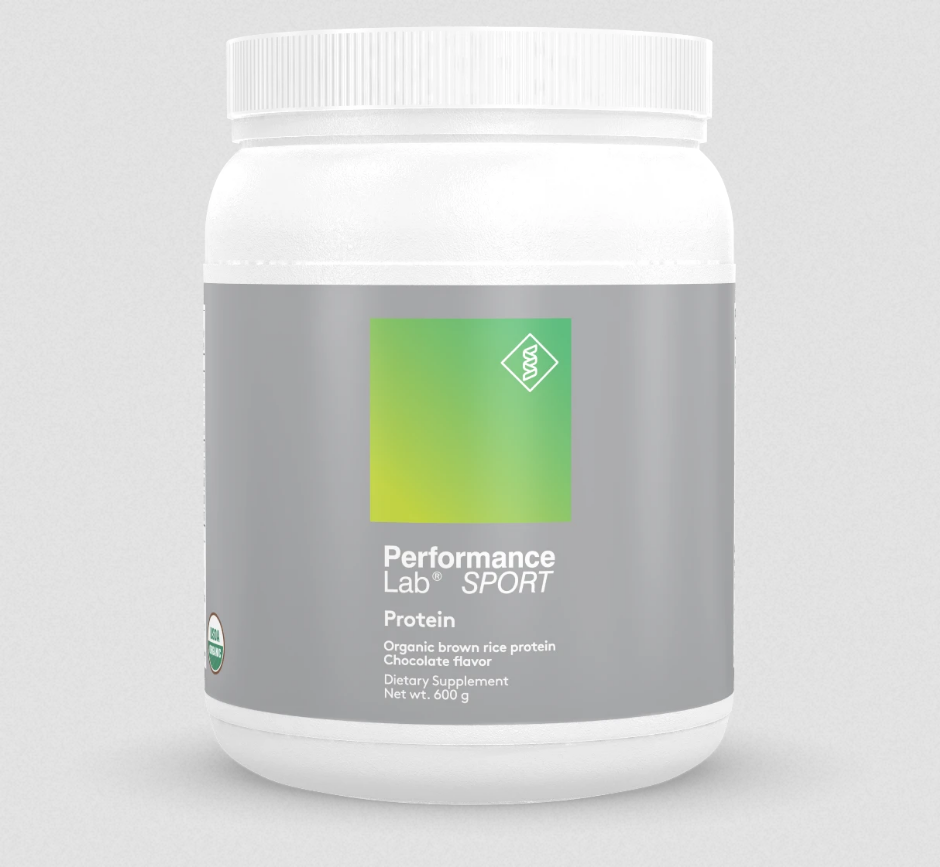 Performance Lab SPORT Protein is a great protein supplement made from brown rice protein and is much cleaner than most out there. A great formula with amazing ingredients, this natural, safe, and effective protein is exactly what you need to see great muscle growth for both cutting or bulking. With 20g of protein and just 100 calories, this is conducive to any diet and contains zero allergens.
Price: $39.83
Try Performance Lab SPORT Protein Here
Check out our individual review for Performance Lab SPORT Protein here!
Wrap Up
This week-long workout from former pro bodybuilder Dexter Jackson will work to light your whole body up so it has no choice but to grow. Taking notes and learning new exercises from professional bodybuilders is one of the best ways to get to their level. They've been there, they've done it, and they are living proof of what it takes to succeed at that level. Jackson is a record-setting bodybuilder, with most Olympia appearances and most IFBB wins, making him a wealth of knowledge when it comes to training and competing. Work to get yourself primed for any competition with this workout and really see those gains you want most start to happen.
Let us know what you think in the comments below. Also, be sure to follow Generation Iron on Facebook, Twitter, and Instagram. 
*Images courtesy of Dexter Jackson Instagram, Performance Lab, and Enhanced Labs