The film, starring Eddie Hall, features appearances by Arnold Schwarzenegger and Sylvester Stallone
Generation Iron Network, the premier New York City-based global digital media company focused on health, fitness, bodybuilding and strength sports, has acquired the worldwide theatrical and streaming rights for the new documentary Taming The Beast – The Emptiness Within, the life story of iconic strongman Eddie Hall. The news was reported in a Variety exclusive on Monday morning.
Eddie Hall Overview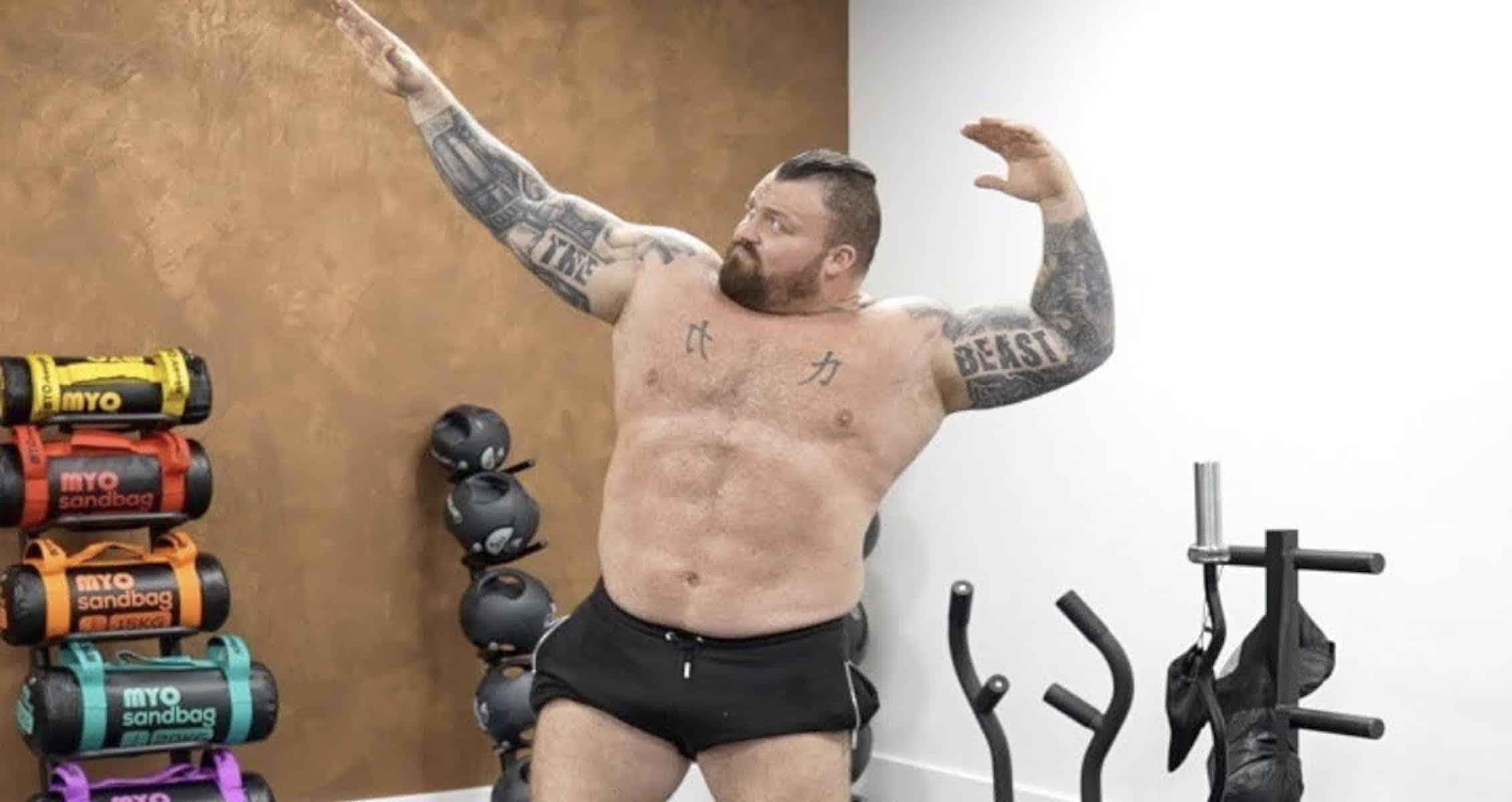 Born in January 1988 in Staffordshire, England, Eddie Hall has made a name for himself in the world of Strongman, winning the 2017 World's Strongest Man title and winning five consecutive Britain's Strongest Man contests from 2014 to 2018. Eddie and is now making waves in the fitness and film industries. As a teenager, Hall was a successful competitive swimmer (as shocking as that may seem to some) and wanted to make it big in the sport, until things took a turn for the worse. 
When Eddie Hall was only 12 years old, his nan was diagnosed with cancer. This news shocked Eddie so much that he started having anxiety attacks and fell into depression.
Full Name: Edward Stephen Hall

Weight
Height
Date Of Birth

335-345 lbs

6'3″

15/1/1988

Division
Era
Nationality
Strongman

2010

British
Taming the Beast
Although Hall took anxiety-relieving medication and underwent therapy, he believes that the biggest change came when he started lifting weights. The iron became his outlet for the negative emotions he was experiencing at the time.
Taming The Beast – The Emptiness Within, the upcoming film, follows Eddie Hall, the World's Strongest Man, as he learns how to embrace his mental health challenges by confronting his inner demons and dealing with his biggest failure to date, which ultimately changes his life. The film explores Hall's struggles with depression and mental health and brings to light how famous athletes and celebrities struggle with these challenges.
Arnold Schwarzenegger and Sylvester Stallone, who are prominently featured in the film, offered their mentorship and friendship to Hall throughout the filming, and due to their relationship, Hall was cast in Expend4bles, the fourth installment in the Expendables franchise. Actor Gabriel Luna and ESPY-nominee, Irish boxer Katie Luna also appear in the film.
English media personality and retired strongman, Hall is best known for his world-record setting 500 kg (1,100 lb) dead lift in 2016, which still stands as the official record and is widely regarded as one of the most important lifts in the history of the sport. He is the winner of the 2017 World's Strongest Man competition. An actor and producer, known for Expend4bles (2023), Winter's Inferno and Romeo. Hotel. Eleven, Hall also hosts the popular YouTube channel Eddie Hall The Beast.
Guido Baechler is the executive producer of the film, and Generation Iron's co-founder/head of content Edwin Mejia Jr. and Vlad Yudin, head of The Vladar Company, are co-executive producers.
"Our goal with this important documentary is to shine the spotlight on how our mental health dramatically influences our physical health," comments Mejia. He continues:
"Eddie Hall's story is one of perseverance and hope, and our wish is to help people who are struggling with mental health issues, offering some guidance on how to weather life's storms."
"This important documentary, set to premiere early next year, was a long time in the making, facing the challenges of filming during the pandemic," adds Yudin. "We're very happy to bring Eddie's story to audiences worldwide."
The film is directed by Chris Michael Fretwell, along with co-director Josias Tschanz, and second unit director Matt Bell, who worked with Schwarzenegger on Terminator 6. The film's director of photography is Oscar winner Ali Faharani, and lead editor is Emmy winner Mike Jackson.
The film is the latest in a series of acquisitions by Generation Iron and its distribution/production partner The Vladar Company. Most recently, they acquired and released the documentaries DRIVEN: The Tony Pearson Story and GASPARI.
Stay tuned to the Generation Iron Fitness Network for more information on Taming The Beast – The Emptiness Within including upcoming release date announcements, first look behind the scenes, trailers, and more!
Generation Iron may receive commissions on purchases made through our links. See our disclosure page for more information.
Let us know what you think in the comments below. Also, be sure to follow Generation Iron on Facebook, Twitter, and Instagram.