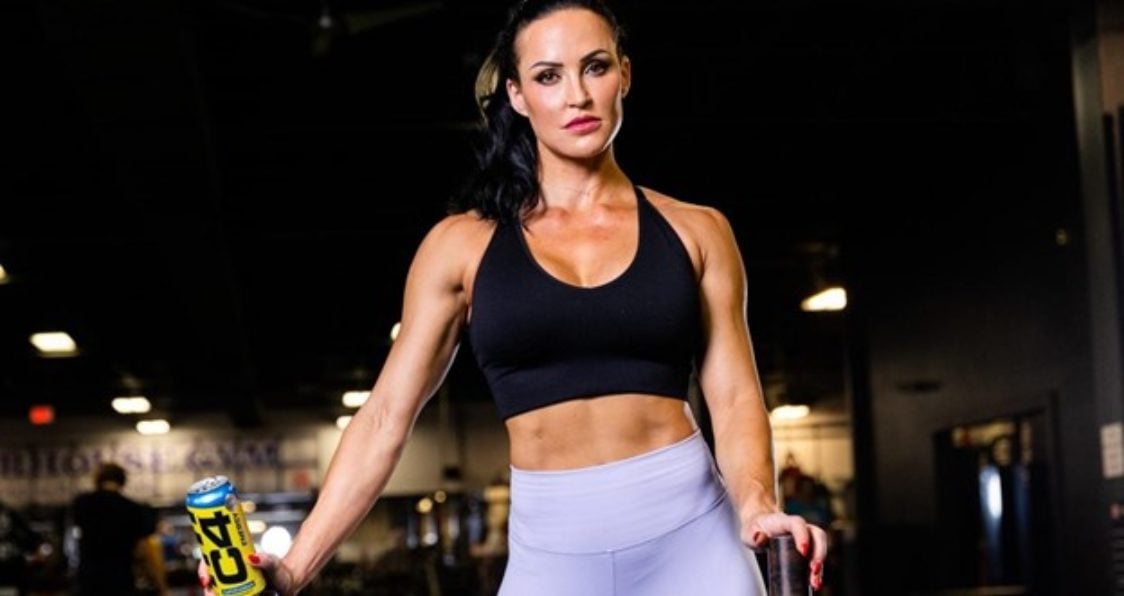 This 2X Ms. Figure Olympia champ knows what it takes to win on the pro bodybuilding circuit.
Using Cellucor supplements and knowing exactly what it takes to win on the biggest stages, Erin Stern only uses the best to power her workouts. Winning the Olympia contest twice in the Figure division, she has now re-compositioned her physique to compete in the Bikini division.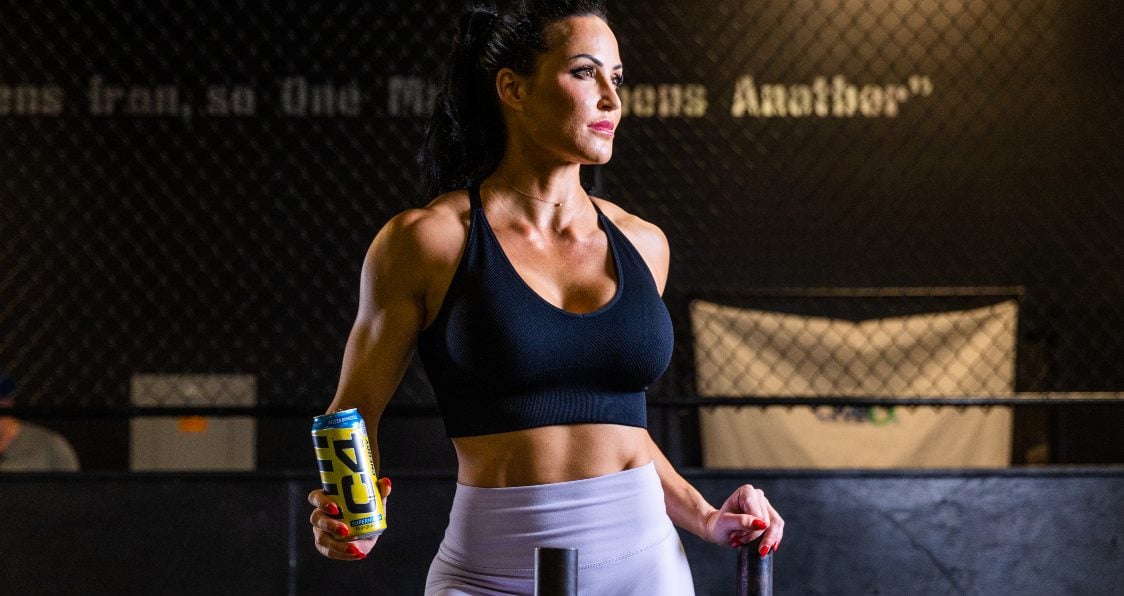 About Erin Stern
Erin was born and raised in Florida and spent her school years training to be a professional track athlete. However, after falling short in qualifying for the 2008 Beijing Olympics, Erin turned her attention to bodybuilding.
She began lifting and stepped on stage to win the overall in her first and second shows. And in just three months, Erin became a pro by winning the overall at NPC Nationals.
She's had an extensive bodybuilding career with many notable results that include:
2X Ms. Figure Olympia Champion
Madrid Arnold Classic Champion
12 IFBB Titles
Cellucor has made it possible for Erin to maximize her training and performance with the best supplements. She has now re-compositioned her body to compete in the Bikini division, and Cellucor supplements continue to power her results.
Erin Stern Workouts
Erin focuses on compound movements, and often incorporates training from her collegiate track and field days to get maximum results. When she can't hit the gym, she'll opt for at-home HIIT training or get outside for a quick workout.
Assault Bike or Spin Bike HIIT Workouts
Shorter HIIT day:
4x "Wind sprints": 15 seconds all out, 30 seconds rest, 15 seconds all out. This is one sprint. 2-4 minutes recovery between "wind sprints."
HIIT endurance day:
4x 30 second sprints. 2-4 minutes in between.
Legs & Glutes Workout
Glute bridges – 4×8
Leg press EMOM (every minute on the minute) – 5×10
RDLs (1.5 reps) – 3×6
Hack squat (b-stance) superset with Skater squats – 3×8 (each)
Finisher/complex – 1×20 (each)
Dynamic step ups
Pop squats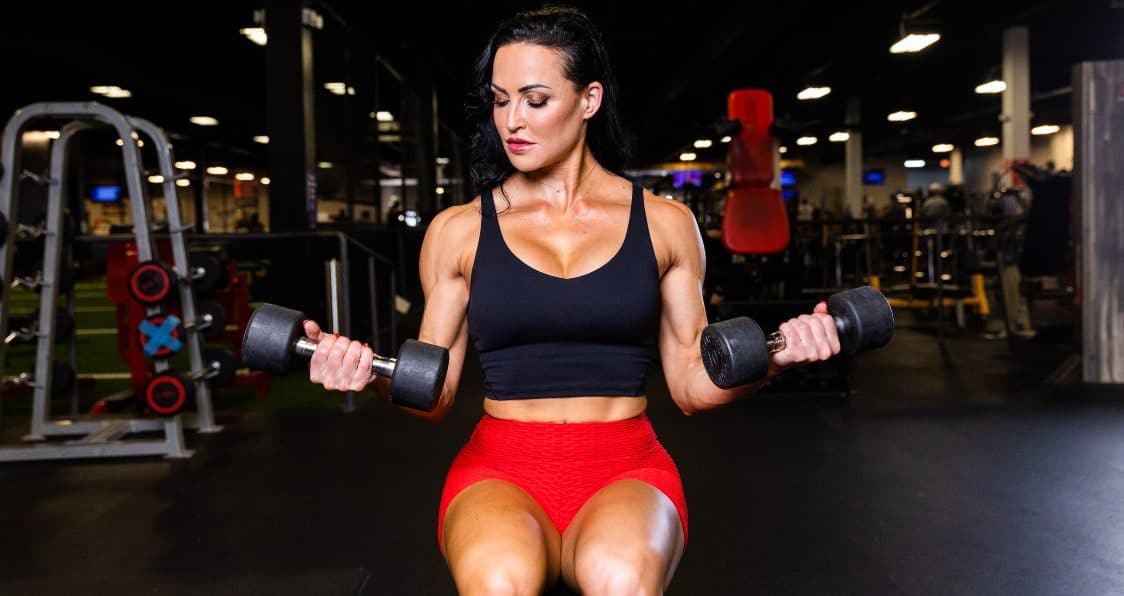 Home Workout with Resistance Bands
For Erin, working out from home requires the 3 C's: Compound movements, Circuits, and Creativity. This workout below is performed 3 times through with 15 reps per exercise and is roughly 30 minutes long.
Circuit #1
Squats
Bent Over Rows
Bicep Curls
Circuit #2
Good Mornings
Upright Rows
Triceps Kickbacks
Circuit #3
Reverse Lunges
High Rows
Hammer Curls
Circuit #4
Sumo Squat
Shoulder Press
High Incline Fly
Nutrition Tips
When it comes to nutrition, Erin focuses on whole foods, lean meats, whole grains, fruits, and vegetables. Avoiding things like gluten and high-fat dairy, as well as artificial sweets and processed foods, allows her to stay fit and focused for every training day. Her diet is based on high protein, high carb, and low fat with little room for cheat meals. Sticking to a strict diet, Erin knows just what it takes to be the best — and her resume proves it!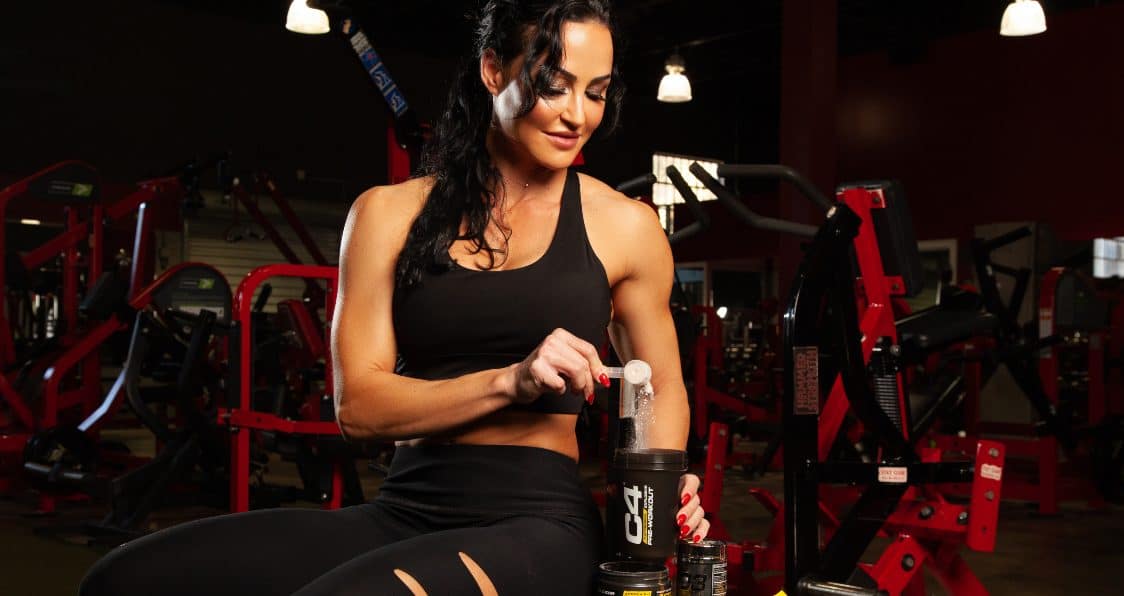 Cellucor Supplements with Erin Stern
As a Cellucor Athlete, Erin is always excited and ready to promote their products. Designed with clinically studied ingredients, Cellucor powers you to train harder, go farther, and take your results to the next level!
BCAA Sport
Cellucor BCAA Sport is a great intra-workout supplement designed to maximize hydration and recovery. Packed with BCAAs in a great 2:1:1 ratio, this will allow for better energy, reduced fatigue, and more lean muscle support.
BCAA Sport is a great intra-workout supplement designed to maximize all-day hydration and recovery.  With a 2:1:1 ratio of BCAAs for optimal performance, 11 amino acids, and hydrating electrolytes, this supplement helps support recovery and lean muscle growth.
C4 Ultimate
Cellucor C4 Ultimate is a powerful pre-workout supplement designed to increase energy, provide powerful muscle pumps, and enhance focus for peak performance. Effective ingredients and a fully transparent label ensure you get the best for your pre-workout needs.
C4 Ultimate Pre-Workout powers your training with explosive energy, powerful performance, muscular endurance, and extreme focus for the results you want most.
M5 Ultimate
Cellucor M5 Ultimate combines three forms of creatine into a cutting-edge creatine supplement to support muscle growth, strength, endurance, and performance.
M5 Ultimate is a powerful creatine supplement that combines three forms of creatine to support muscle growth, strength, and endurance.
Wrap Up
Erin Stern is one of the most iconic bodybuilders on the pro circuit today. With two Olympia wins, 14 IFBB titles, and a relentless drive, Erin will now transition into the Bikini division to compete at an entirely different level! Cellucor supplements have powered her mission and continue to fuel her results as she enters this new phase of her career in the Bikini division.
---
Let us know what you think in the comments below. Also, be sure to follow Generation Iron on Facebook, Twitter, and Instagram. 
*Images courtesy of Cellucor