Hulk Hogan is feeling better than ever and plans to launch his own THC brand.
Hulk Hogan is one of the best professional wrestlers of all-time. Hogan, who's real name is Terry Bollea, burst onto the scene nearly five decades ago and is continuing to improve his fitness at 69 years old. Hogan recently discussed how he feels better than ever thanks to his use of THC.
Hogan brought a charismatic personality and incredible physique into the ring and became a sensation immediately. During Wrestlemania III, Hogan and Andre The Giant squared off in what turned into one of the biggest moments in wrestling history. Hogan slammed Andre and this brought his insane strength to light. During his wrestling career, Hogan was also given many opportunities on the big screen. This includes being part of Rocky III. 
Once he stepped out of the ring on a consistent basis, Hogan has gone through many medical procedures to fix certain injuries that he suffered during his career. This includes hip and knee replacements. As he approaches 70 years old, Hogan has turned to THC and claims that he feels better than ever. In a recent interview with TMZ, Hogan discussed how he feels and announces that he is launching his own brand.
"I feel better than I've ever felt at 69 years old. I feel like I'm 25 again.

"It definitely helped me because as I said the slow walk back from the prescription drugs ended with me downing the Tylenol and the Advil and Aleve's and finally even that wasn't working for me."
Hogan has become such a believer in THC that he is planning to launch his own brand.  He is partnering with Carma HoldCo., who also works with Mike Tyson and Ric Flair.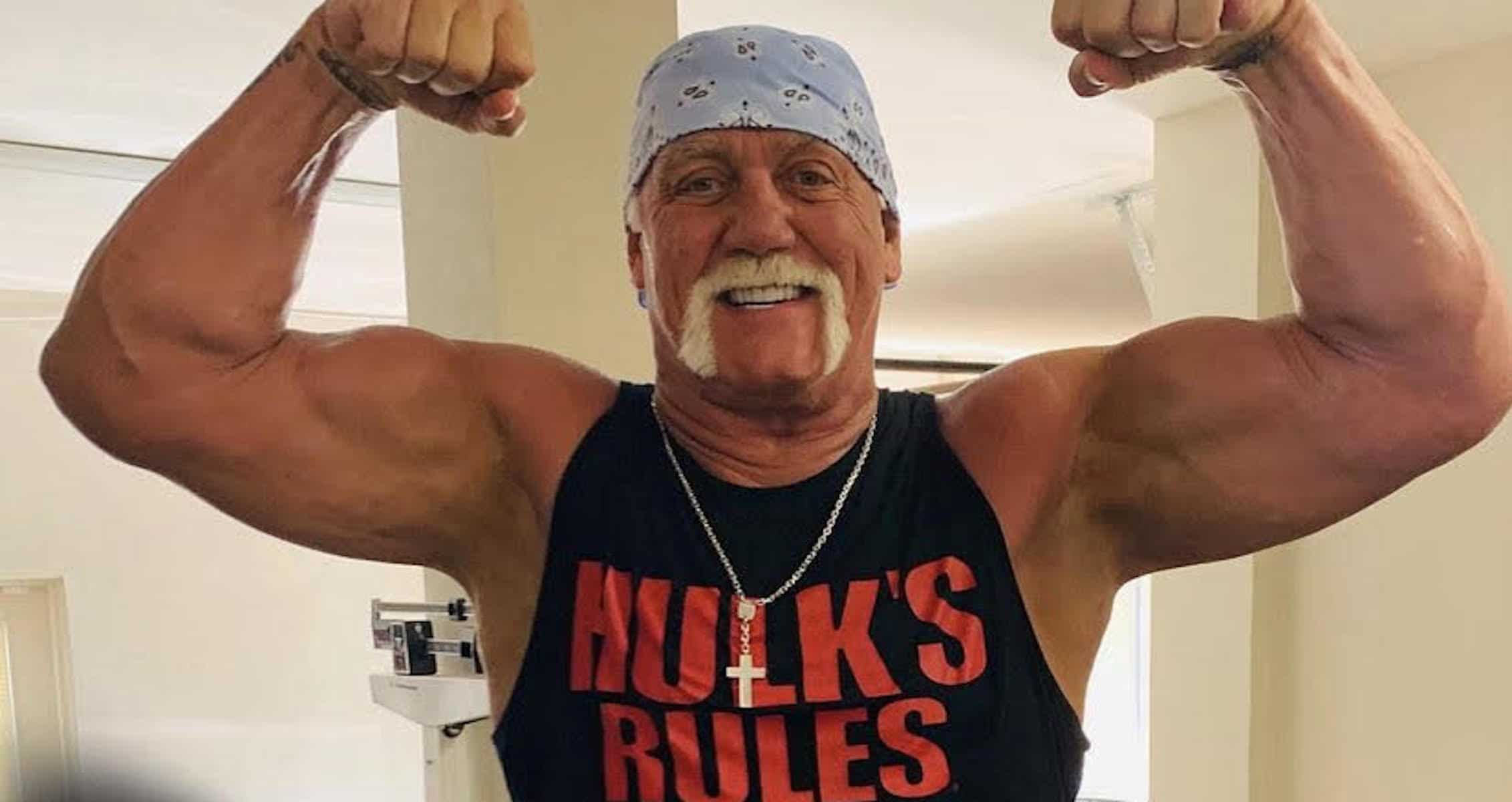 Hulk Hogan Using THC To Improve Health
Hulk Hogan has been featured in many interviews recently. One includes Men's Health, where he broke down how he was able to transform his physique further.
"I initially started dropping weight because I didn't have the extra calories from drinking and I had taken dairy out of my diet. These days, I try to eat really clean. I've gotten away from the typical "eggs everyday" diet. I only hit the egg whites every three or four days."
Hogan has always been in incredible shape and showed it off during his time in the ring. Now, he has found a diet plan that works for him and went into further detail during his conversation.
"In the mornings, I'll hit the yogurt and fruit, drink a couple cups of organic coffee, and get a workout in. Then, I'll eat a small amount of protein at lunch time. I try to eat every three or four hours then have a slightly larger meal at 4 to 5 o'clock in the afternoon."
Hogan is known as one of the best wrestlers of all-time and many consider him to be on the Mount Rushmore of WWE athletes. At 69 years old, it is clear that he is still passionate about his fitness and overall health.
For more news and updates, follow Generation Iron on Facebook, Twitter, and Instagram.