Bodybuilder Michal Krizo is preparing for competition at the next level and four-time Mr. Olympia Jay Cutler was quite impressed.
Michal Krizo has finally made the switch to NPC after creating plenty of buzz around his massive physique. There are many that have been impressed when meeting the Slovakian bodybuilder in person and Jay Cutler can be added to the list.
Krizo recently announced that he would leave the IFBB Pro League for the NPC level. He wants to earn his Pro Card and ultimately compete at the 2022 Olympia.
Cutler is a four-time Olympia champion who knows a thing or two about the sport of bodybuilding. He ran into Krizo during a workout at Gold's Gym and took him through a posing routine. During this routine, Cutler had some positive things to say about his build.
"He's going to upset a lot of people, especially looking this good this far out. Awesome. He looks great. Round. Detailed. He's good with this shot, a lot of striations here, which a lot of the guys don't have. A lot of detail."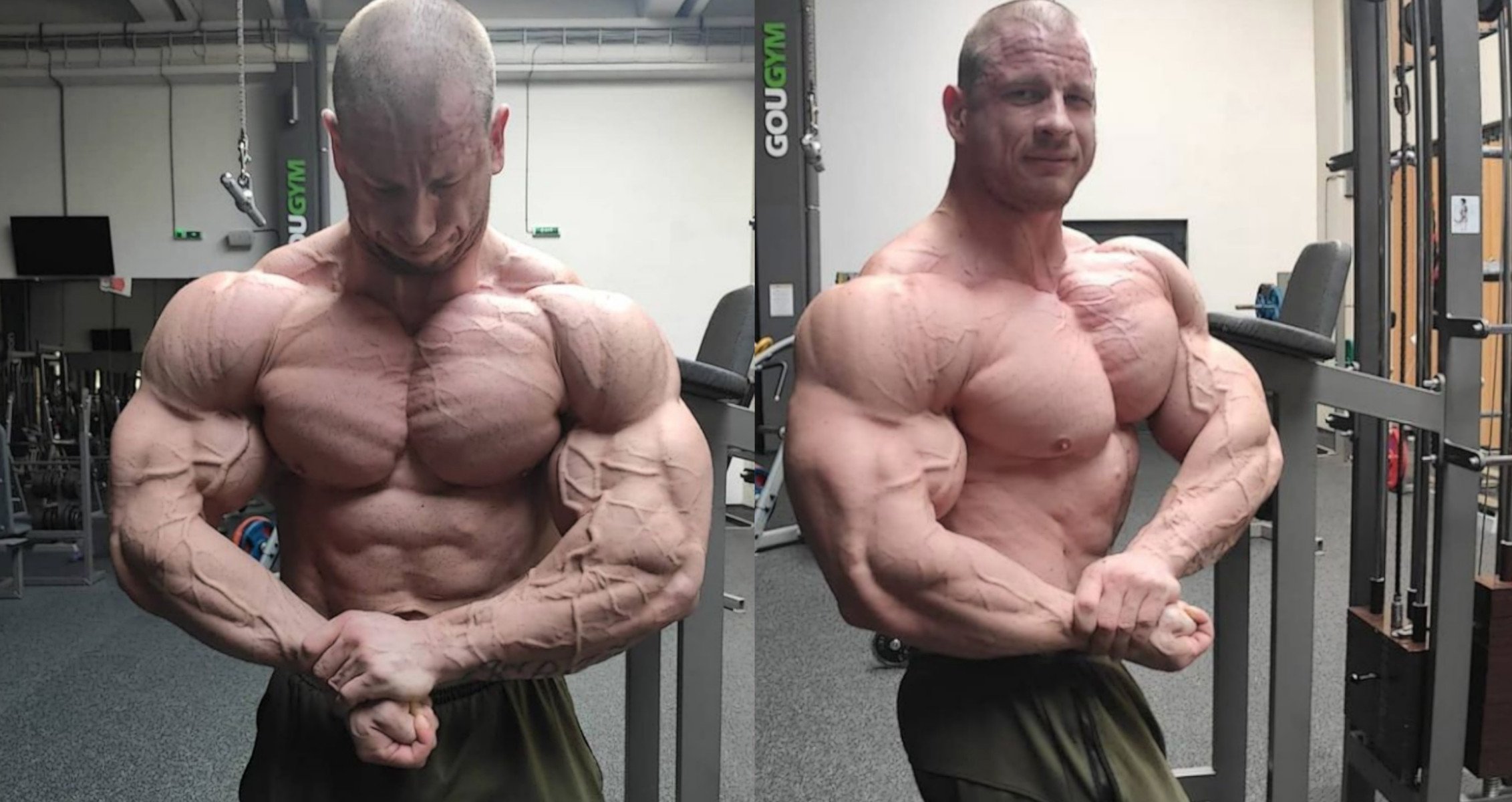 Jay Cutler's First Impressions and Expectations for Michal Krizo physique 
The sole purpose of Michal Krizo making the move to NPC was to earn his Pro Card and make it to the Olympia. It is likely this happens sooner than later.
Jay Cutler is not the first to meet Krizo in person and rave about his physique. Last week, Milos Sarcev got the chance to see Krizo and had a similar impression. He is a mass monster that is turning heads and opening eyes around the sport already.
"He looks massive, man. Much more impressive in person," Cutler said.
Cutler explained that seeing Krizo's build in person is much more impressive. This is similar to the claim by Sarcev last week. Krizo explained that he will be apart of the 2022 Prague Pro and will certainly put on quite a show.
"We got to see the biggest, new freak coming into the IFBB, Michal. He's now part of the IFBB and that kid is going to do some damage. He's doing the Prague Pro so, we'll see what happens over there. I imagine he'll get qualification to be standing with the best out there in December."
Krizo is a mass monster who won gold at the 2021 Mr. Universe competition last October. For more news and updates, follow Generation Iron on Facebook, Twitter, and Instagram.