Liver King was seen on the street hitting some deadlifts and discussed his current status.
The truth has been exposed about Liver King but that has not stopped him from preaching what he believes is right — the nine ancestral tenets. Recently, TMZ caught up with Liver King on the street and discussed his current status with steroids as he hit some deadlifts in the street.
Just a few weeks ago, Derek from More Plates More Dates exposed emails proving that Brian Johnson was indeed on steroids. After the allegations, Johnson made a video where he admitted the truth and apologized for misleading his fans. Since then, he has not slowed down in the gym or moving around spreading his word.
Recently, Liver King was seen in Los Angeles where TMZ caught up to him. Johnson showed off a workout before accepting an invitation on a company bus with Celebrity Tour patrons.
"If you see Liver King, you see somebody working out. That's the only way to be."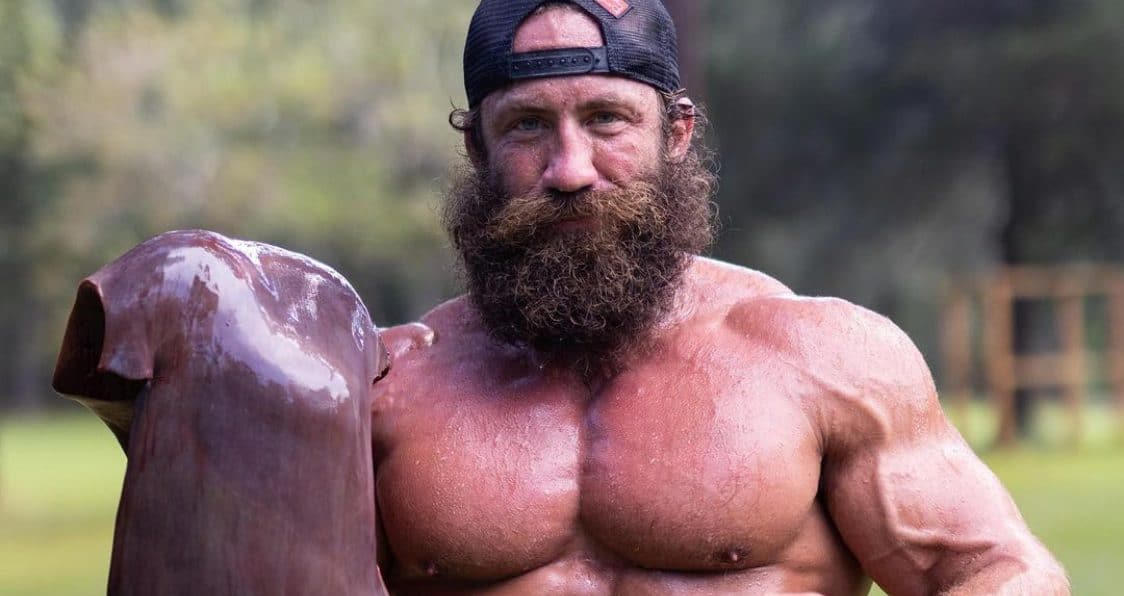 Liver King Transitioning Off Steroids
After finishing his one set of deadlift workouts, Liver King was invited onto a TMZ Celebrity Tour bus. He accepted the invitation and answered some questions in front of those in attendance. The reporter asked Johnson about his current status with steroids.
"There's no doubt that steroids helped but listen, there's video all over the internet of how I looked before steroids. You can see videos all over the internet of how I'm going to look after steroids because I'm transitioning off."
View this post on Instagram
Liver King admitted to using steroids that very morning but explained that it was a process and he will not just stop cold turkey.
"This morning. Well, I have a plan to come off. It doesn't happen overnight."
Finally, Liver King backed up his apology and discussed how he would become better from it.
"I dug myself into a hole. I kept digging myself into that hole. Listen, I regret it. Out of all of the dumb sh*t I've done in my life, that was the dumbest. Now, I've got a clean slate."
For more news and updates, follow Generation Iron on Facebook, Twitter, and Instagram.