50-year-old Mark Wahlberg continues to look shredded and keep his abs in great shape.
When you think of shredded actors in Hollywood, there are many that come to mind immediately. Mark Wahlberg has to be near the top of that list and has been for years now. The 50-year-old actor continues to keep up with his fitness and recently showed off his abs following a Cinco de Mayo workout.
In a recent Instagram video, Wahlberg took in the holiday with an ab workout followed by a tequila shot. Wahlberg took a sip before taking a swing at a golf ball using his virtual golf screen.
"Happy Cinco de Mayo!

#FlechaAzulPartner"
View this post on Instagram
Mark Wahlberg became extremely active on social media showing off his fitness routines during the pandemic. When gyms were shut down, Wahlberg was able to use his home facilities and share some at-home workouts for viewers to try. He shared many workouts where there was no equipment needed so the average fan was able to get a workout in.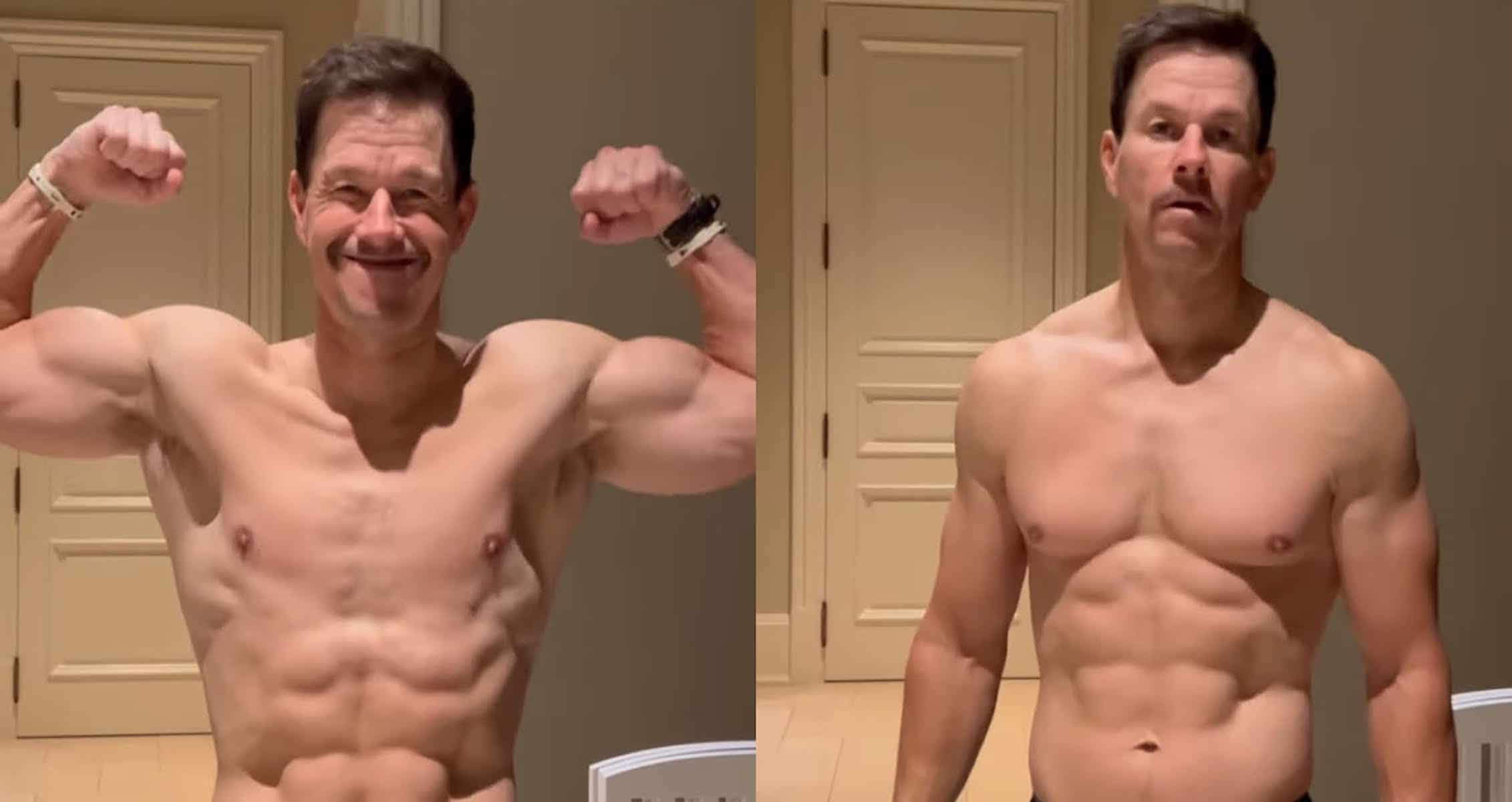 Mark Wahlberg: Career and Fitness
Mark Wahlberg has been one of the chameleons in acting taking on many different roles over the years. He has taken on action in Lone Survivor and 2 Guns. Wahlberg has also made viewers laugh in films like Daddy's Home and The Other Guys, not to mention the Ted movies.
In many roles, Wahlberg had to sculpt his physique to fit his character. While preparing for his role in Father Stu, Wahlberg admitted to putting on 30 pounds. He had to eat 7,000 calories a day in order to play a former boxer who took on a more fulfilling life as a priest. Following this role, Wahlberg was able to lose the weight and get back to his shredded ways.
From the 90s when Wahlberg was known as "Marky Mark" in Calvin Klein ads, he has been a fitness icon. Over 30 years later, he remains in the same light because of the work he has been able to put in on his abs.
Mark Wahlberg remains one of the biggest stars in Hollywood and that is not going to change. Off the big screen, Wahlberg has been able to share his fitness tips and wisdom with viewers.
For more news and updates, follow Generation Iron on Facebook, Twitter, and Instagram.