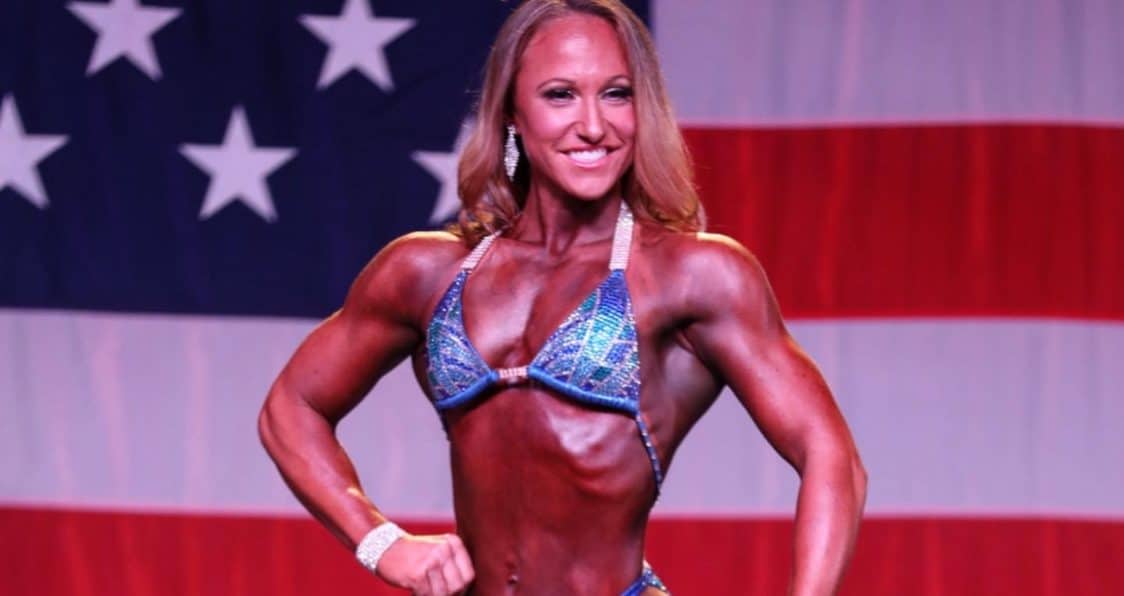 Get to know Jenna Bidoglio as she prepares for the upcoming Mr. America competition.
Jenna Bidoglio grew up about an hour outside of New York City on 10 acres of woodlands. As an only child, she spent a lot of time outdoors going on adventures and exploring the woods. When it came to athletics, Jenna played on the all-boys travel soccer team because no girls team existed. Despite young boys feeling as though girls could not compete at their level, Jenna proved them wrong. Becoming a starting defender and one the boys would soon rely on to win.
She was always an athlete, constantly making everything a competition and playing multiple sports while excelling at them all. Her mom was a physical education teacher and her dad was a basketball coach so athletics was always around and competition was taught from an early age.
Jenna would graduated from Vernon Township High School in 2005 as a three sport athlete in soccer, basketball, and lacrosse. She would then study Athletic Training at Montclair State University.
Bodybuilding, like many of these elite competitors, was something that Jenna fell into. As someone who had been running and lifting regularly, although this was matched with a lifestyle of having fun with friends, eating late night junk food, and not paying too much attention to the proper bodybuilding habits, she still had a relatively fit physique and caught the attention of her soon to be bodybuilding coach. After some convincing, Jenna agreed to try a competition and she gave his training and nutrition plan a try. Within two week, she saw immediate results.
While the prep was hard, she finished 3rd in the Bikini division and 2nd in Figure. Despite being nervous, her love of competition and the fast-paced movement of the show, allowed her to show off that hard work and not have time to think of how uncomfortable she may have been. From this contest on, she was hooked and loved every aspect of the process and the competition.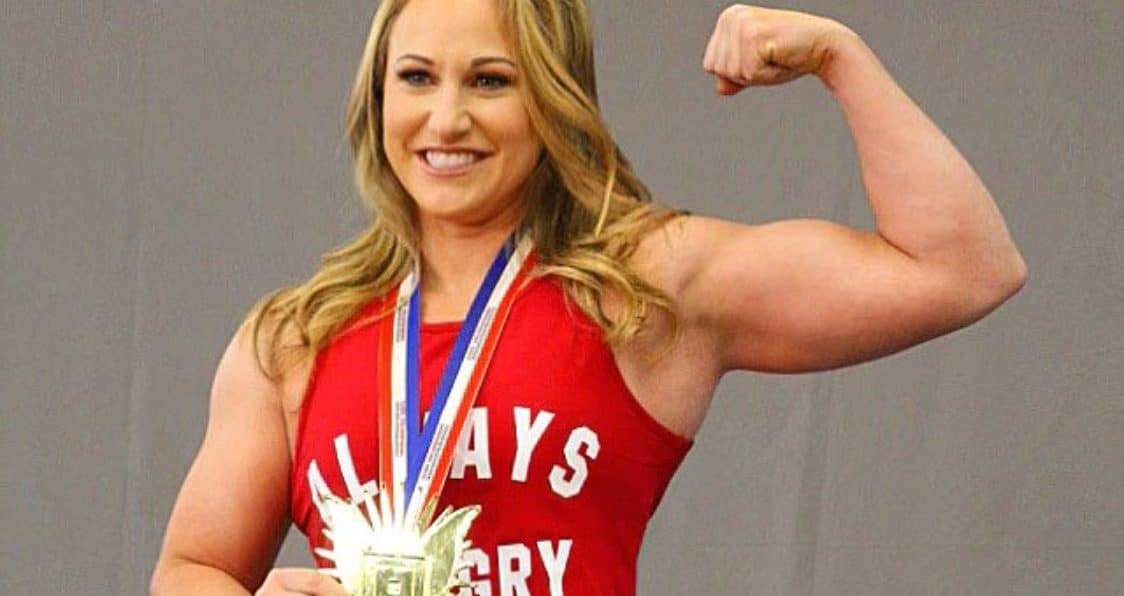 Training & Nutrition Routines
Training
Jenna's training routine involves 5-6 days a week both in and out of season. She focuses on hitting every muscle group at least twice a week but will change her split as she sees fit. Cardio depends on where she is at with prep but it is a mix of longer, more steady incline walking, or higher intensity work like sprints. With her favorite exercise being the deadlift, she loves ripping that bar off the ground to feel strong and accomplished.
Recovery is essential for Jenna and she will do 1-on-1 sessions with her yoga instructor to work on flexibility and core stability, as well as work with a sports chiropractor to prevent or address any nagging injuries.
Nutrition
Jenna's main approach to nutrition is to keep it simple and consistent. She knows what foods work for her and enjoys them so for Jenna, keeping things simple allows her to focus on other things. Protein usually consists of eggs, turkey, chicken, lean fish, and the occasional red meat or liver. Her carb sources tend to be oats, rice, and potatoes with plenty of vegetables thrown into her diet as well, in particular red peppers, cucumbers, spinach, and asparagus. To round out with fats, Jenna will often add olive oil, coconut oil, and almonds to the mix. Of course, for that all important supplementation, she relies on ashwagandha, vitamin C, and magnesium.
While Jenna remains consistent with her diet, she does leave room to enjoy a good pizza for that cheat meal. She has her regular spot for that Friday night cheat meal and loves the variety in slices. Toss in a mocha KitKat bar as well!
Competition & Preparation
Knowing Mr. America has such an important history, Jenna feels honored to have the opportunity to compete. With serious competitors coming out, everyone wants this title and the best of the best will certainly duke it out on stage. Now that CBS Sports Network will air this contest, the opportunities for athletes are unmatched. As Jenna seeks to defend her title this year, other competitors are now coming for her, but she is ready to fight for it.
Coming into this event, she will slowly carb up and drop her water slightly to let her muscles start to fill up. Wednesday of that week will be her last workout day and after that, she will stay off her feet as much as possible, aside from the occasional practice pose. The work has been done and nothing is going to improve in those last few days except for a quieter and more calm mind.
What first sparked Jenna's interest in bodybuilding was having an end goal, something to keep her on track. But what this has morphed into is a lifelong pursuit for personal improvement. As a result of bodybuilding, she has become stronger, both physically and mentally, in a sport she loves so much.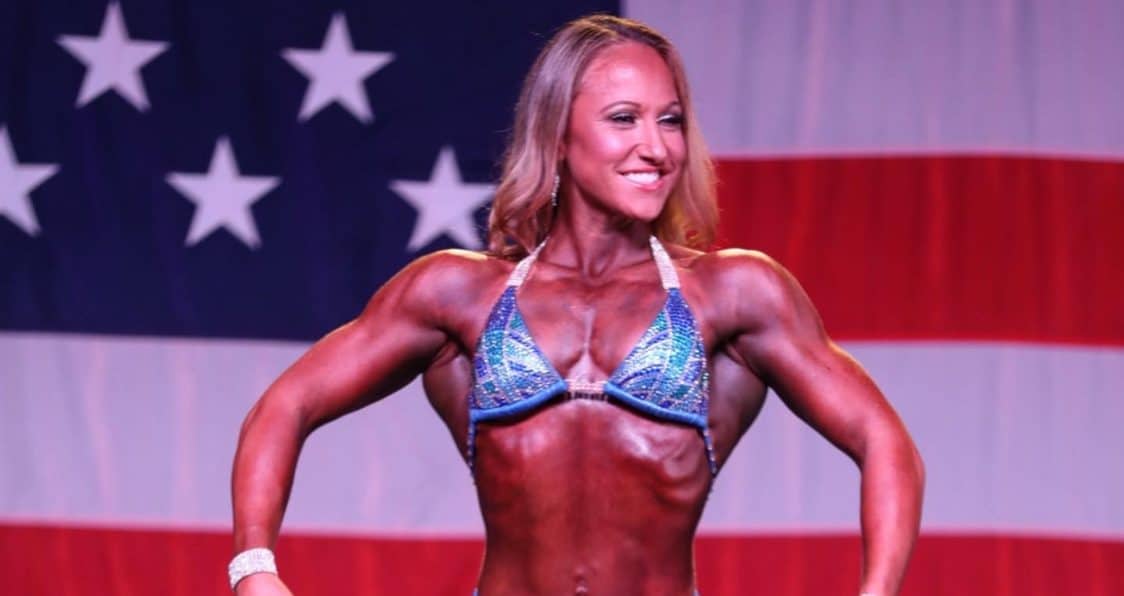 She loves having the opportunity to be an ambassador for the sport and to be a positive female role model. Being a top drug-free athlete gives her a platform to speak honestly about what performance enhancing drugs can do and how it is possible to have a winning physique while being all natural.
After Jenna competes to defend her Mr. America title, she will next compete at the PNBA Natural Olympia in Las Vegas come November. When Jenna is not training or competing, she loves to travel and explore new places. As an avid basketball fan, she loves to watch men's basketball, especially if its Gonzaga. She also will watch the Food Network and the Cooking Channel with her sidekick, Bruno, her three-year old boxer who accompanies her with almost everything.
Important Mr. America Information
Mr. America will be held October 8-10 in Atlantic City, New Jersey with the final ceremony being held on October 9. With everything going on, the health and safety of everyone involved is of the top priority and event organizers have worked diligently and incredibly hard to make sure this event runs as smoothly as possible. Generation Iron will be covering this event and it will also be broadcast on CBS Sports Network at a later date. Generation Iron will provide updates on the CBS Sports Broadcast as these updates become available.
Check out Mr. America's website here for more information on this historic and amazing event!
---
Let us know what you think in the comments below. Also, be sure to follow Generation Iron on Facebook, Twitter, and Instagram. 
*Images courtesy of Jenna Bidoglio