How can this multivitamin keep you staying active every single day?
Product Overview
While we all aim to eat healthy and get those vital nutrients through whole foods, we are constantly depleting our bodies of essential vitamins and minerals that we need to keep going strong throughout the day. A good multivitamin supplement can be a game changer in our diets and the benefits of them are non-negotiable. Much of what we get from a multivitamin actually cannot be produced by the body so if we don't get them from whole foods, a deficiency can really hurt our overall quality of life. MyProtein Alpha Men Multivitamin is one of those great multivitamins to tackle all of your health and wellness needs.
As a super multivitamin, this advanced formula is certainly one to really boost your everyday goals and wellbeing by pumping you with those essentials you may otherwise miss. Providing you with ultimate coverage is the main goal of a multivitamin and without that, you should start to look elsewhere. MyProtein offers a complete profile of great essential nutrients to really keep you going strong.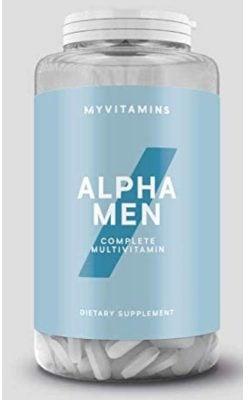 MyProtein began as a company with the goal to fuel ambitions of people across the world and they continue to do that each and every day. Choosing from high quality ingredients and operating in state of the art facilities, they deliver on accuracy, purity, and honesty when it comes to their products. Operating on the cutting edge of innovative technology and performance designs, MyProtein works only for the needs of all consumers.
Alpha Men Multivitamin Highlights
Alpha Men Multivitamin is an advanced formula of essential vitamins and minerals designed to support your goals. A combination of vitamins and minerals is matched by energizing natural extracts to really boost your overall health and wellness each and every day allowing you to train harder and live better.
Tailored toward active men, this multivitamin can support any active lifestyle. From immune health, to recovery, to enhanced growth, and powerful antioxidants, MyProtein Alpha Men Multivitamin will work for you each and every day.
Ingredients
Vitamin A: Supports a healthy immune system by producing white blood cells while also supporting and maintaining solid bone health (1).
Vitamin D: Helps strengthen bones and muscles while fighting off inflammation to support healthy growth and lean muscle. It also supports a healthy immune system while assisting in weight loss (2).
Thiamin: Allows the body to use carbs as energy and plays an important role in glucose metabolism. It also has great benefits to nerve, muscle, and heart function.
Calcium: Best known for strengthening bones (3), it can also aid in weight loss and management through hormone balancing to stimulate the production of fat and its breakdown.
Selenium: Acts as an anti-inflammatory and boosts immune system by increasing white blood cells. It also enhances male fertility by aiding in sperm motility (4).
Nettle Leaf Extract: Has great benefits on both testosterone and muscle growth. It boosts free testosterone levels which leads to increased muscle mass. It can also enhance exercise performance and increase muscle strength (5).
Bromelain: Can help with digestive health and can treat digestive disorders. Can help fight against allergies and decrease joint pain (6).
Other Ingredients: Vitamin E, vitamin K, Vitamin C, riboflavin, niacin, vitamin B6, folic acid, vitamin B12, biotin, pantothenic acid, phosphorus, zinc, copper, manganese, chromium, molybdenum, Korean Ginseng extract, ginko biloba extract, alpha lipoic acid, royal jelly extract, citrus bioflavonoids, kelp powder, grape seed extract, inositol, lipase, papain, amylase, Co Enzyme Q10, lutein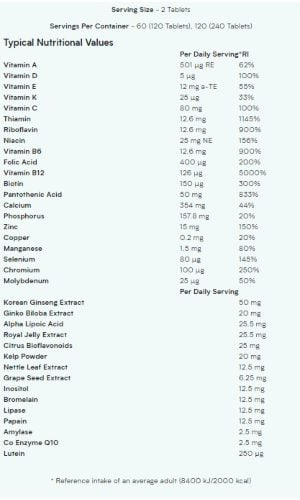 Price & Effectiveness
MyProtein Alpha Men Multivitamin comes in at a price of $17.83 for 120 tablets. Each container holds 60 servings with two tablets being a serving size. For a 240 tablet container, the price is $27.34 with 120 servings per container.
Price: $17.83 (£14.99) for 120 tablets or $27.34 (£22.99) for 240 tablets
Pros: This does have a full ingredients profile suited for your daily nutrient needs and feedback is good with little to no side effects. Reasonably priced supplement.
Cons: Seems to be a general multivitamin although it is specifically targeted towards men. It does leave out some key ingredients if this is just a men's multivitamin.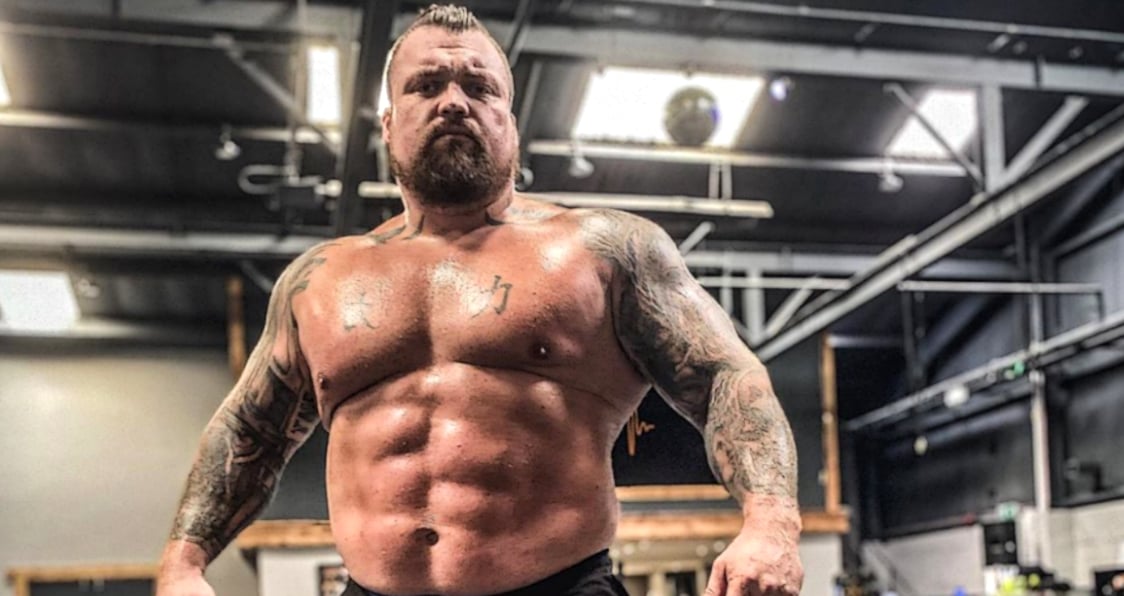 Sponsored Athlete
Professional strongman Eddie Hall works with MyProtein to power his workouts and offer great results when it comes to recovery. With grueling workout regimens and strict diets, Hall relies on MyProtein to keep him healthy and at the top of his game. He has since turned his attention to a boxing match against fellow strongman Hafthor Bjornsson and MyProtein will be right there by his side. Using his platform, Hall spreads awareness on the great products that MyProtein has to offer for consumers everywhere.
Overall Value
MyProtein Alpha Men Multivitamin is a high quality multivitamin designed for active men to support their active lifestyle. This advanced formula contains essential vitamins and minerals as well as natural extracts to really boost overall performance and everyday goals. MyProtein works hard to really enhance your quality of life with its great products and seeks only the best for all consumers. What you are really getting is a solid multivitamin from a dedicated company at a great price with fantastic everyday benefits. Grab this super multivitamin today and give your body the benefits it deserves.
Try Alpha Men Multivitamin at MyProtein Today
Generation Iron may receive commissions on purchases made through our links. See our disclosure page for more information.
Let us know what you think in the comments below. Also, be sure to follow Generation Iron on Facebook, Twitter, and Instagram. 
*Images courtesy of MyProtein and Eddie Hall Instagram
References