This pre-workout is all-around ergogenic with smart stimulation for fast and healthy progress.
Product Overview
With so many pre-workout supplements on the market, choosing the best option can be incredibly daunting. Many supplements are just packed with caffeine to keep you bouncing all over the gym, and once you're done, you realize your workout was incredibly ineffective. Why waste your time and money with nonsense pre-workout supplements when you could have a top tier product on your shelf? Pre Lab Pro is the next-gen pre-workout formula designed with your training and performance, as well as health and wellness, in mind.
Any good pre-workout supplement will increase energy and focus so you feel willing and ready to tackle any workout. But those pre-workout supplements that go above and beyond will aid in muscle pumps, reduce fatigue, boost endurance capacity, and increase recovery to give you the best benefits possible from your supplements. Pre Lab Pro can do this and much more and is one of those products you must try.
Pre Lab Pro is the all-around pre-workout for strength, speed, stamina, endurance, and recovery. Nootropic-enhanced caffeine for energy, focus, and calm intensity ensures fast and healthy progress.
Pre Lab Pro is on a mission to help athletes and people of any fitness level bring their workouts to the next level. Safety is their number one priority and by working with safe and natural ingredients, this allows for more muscle, enhanced athletic goals, and a healthier lifestyle overall as you seek those gains you want most.
Pre Lab Pro Highlights
Pre Lab Pro is the next-gen pre-workout formula designed for all-around strength, speed, stamina, endurance, and recovery. Using nootropic-enhanced caffeine, this provides for smart stimulation for energy, focus, and calm intensity.
This revolutionary design targets three key pathways that work in synergy to supercharge workout performance, promote health balance, and accelerate your overall progress. Using premium ingredients, Pre Lab Pro works to optimize the safety and effectiveness of this product so you only see those gains you want most.
Promoting a wide range of benefits towards your fitness goals, you can work towards fast and healthy progress with Pre Lab Pro for intense and frequent workouts.
Ingredients
Natural Caffeine: Natural caffeine sourced from Coffea Robusta seeds, this works for maximum benefits and minimal side effects. It will enhance attention and focus, increase energy and intensity, aid in muscle growth, strength, and fat burning, and offer clean energy for jitter-free workouts (1).
L-Theanine: Helps reduce caffeine jitters and crashes and offers more calm, cleaner stimulation (2) to relieve excessive caffeine consumption.
L-Tyrosine: Can sharpen focus under stress and maintain neurotransmitters that may be depleted by caffeine. It also works to support brain chemicals that support athletic intensity and cognitive assistance (3).
L-Citrulline: Supports peak power output and helps keep energy in your muscle tissues. It also boost muscle growth and recovery and maintains your VO2 max for muscle efficiency (4).
Red Beet Powder: A natural source of nitrate, this will relax your blood vessels and boost blood flow to push you through all training for optimal performance (5).
Other Ingredients
Vitamin D, Riboflavin, Vitamin B6, Folate, Vitamin B12, Potassium, Iron, Salt, Dextrose, DL-Malic Acid, Erythritol, Natural Flavors, Xylitol, Monk Fruit Extract, Stevia Extract, Silica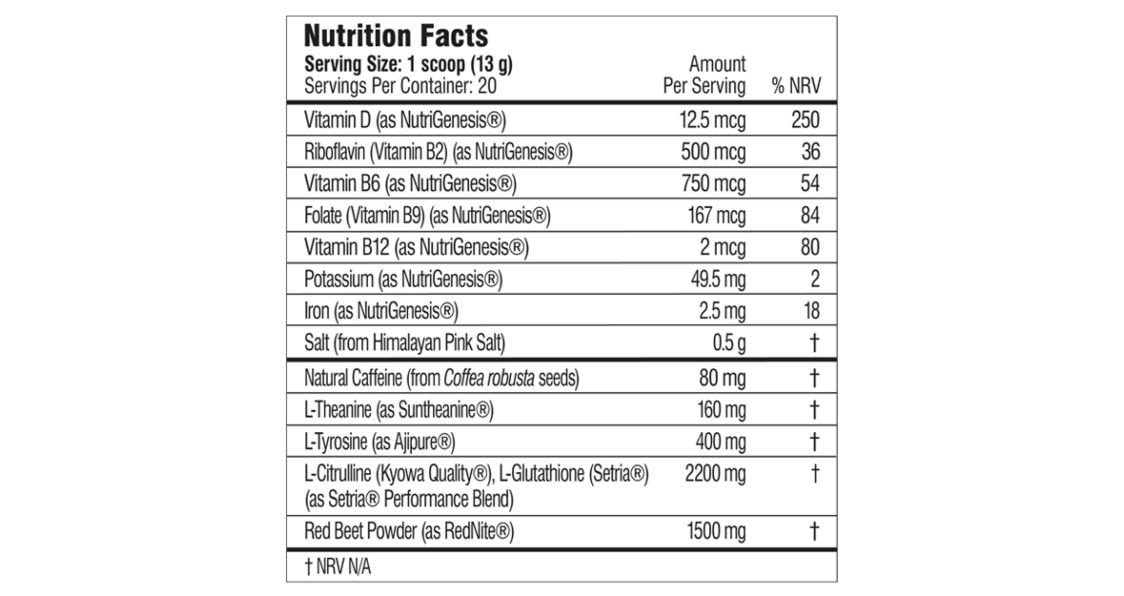 | | |
| --- | --- |
| Stim Or No Stim | Stim |
| Number Of Servings | 20 |
| Serving Size | 1 Scoop |
| Flavors | Natural Berry |
| Best Way To Take | Mix 1 scoop with 12 oz. water and drink 30 minutes before exercise. |
Price & Effectiveness
Pre Lab Pro is a great pre-workout supplement made with premium ingredients to deliver smart stimulation, homeostasis support, and fast and healthy progress for the best gains to training and performance, as well as health and wellness.
With 20 servings per container, 1 scoop will pump you with these great ingredients. A great Natural Berry flavor ensures you never grow bored with the taste of this pre-workout supplement.
Pros
Clean and effective pre-workout supplement made with natural flavors
Great benefits to strength and muscle growth, speed, stamina, endurance, and muscle recovery
Nootropic enhanced caffeine for energy and focus for workout performance
From a reputable and honest company
Cons
Premium priced option
Only available directly on their website
Price: $59.00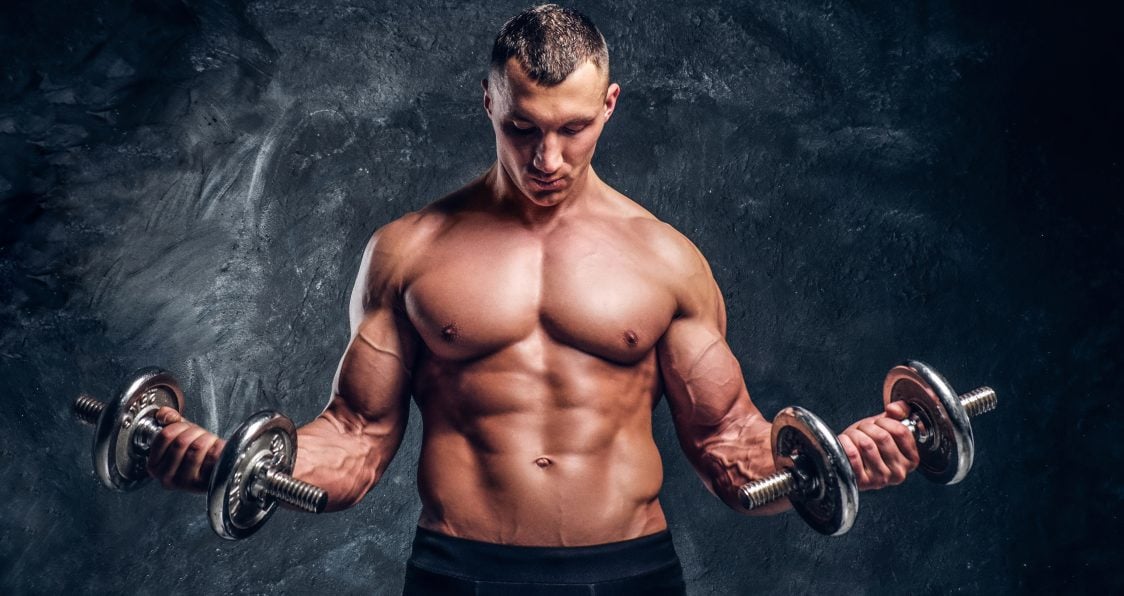 Who Should Take Pre Lab Pro?
Pre Lab Pro is a great pre-workout supplement for anyone taking part in a number of training programs from strength training to high intensity interval training, and even longer distance running or endurance work. It will help prime your muscles so you get the most out of each and every workout and optimize post-workout muscle recovery.
Is Pre Lab Pro Safe?
Pre Lab Pro is safe for use and great care is taken throughout the whole process. With premium ingredients and clinical research to back it up, an honest label gives you everything you need to know about this product. Undergoing plenty of quality control checks and quality assurance, it is third party tested for purity and potency.
Since this does have caffeine, it is important to keep that in mind as this works well for physical and mental energy. Those sensitive to caffeine may experience side effects, but that would be with most products containing caffeine as these are designed to help with peak muscle power, intense exercise, and anabolic muscle growth.
Overall Value
Pre Lab Pro is that quality pre-workout supplement with a next-gen pre-workout formula designed to give you the edge when it comes to all your gains along with a healthy diet. Working to shatter limits and reach beyond just strength and stamina, Pre Lab Pro is made with premium ingredients and a cutting edge formula to round out an incredible workout. What you are really getting is the highest-quality pre-workout with safe and effective ingredients from a company who prides themselves on transparency. Check out Pre Lab Pro today and see what this amazing supplement can do for all your workouts.
---
Generation Iron may receive commissions on purchases made through our links. See our disclosure page for more information.
Let us know what you think in the comments below. Also, be sure to follow Generation Iron on Facebook, Twitter, and Instagram. 
*Images courtesy of Pre Lab Pro and Envato
References