Ramon Rocha Queiroz is ready to take the stage during the 2023 Arnold Classic.
Ramon Rocha Queiroz has emerged as one of the top competitors in Classic Physique and will look to show it further at the 2023 Arnold Classic. As his prep continues, Queiroz shared a recent physique update just one month out of the competition.
Queiroz burst onto the scene in 2021 and looked like one of the most-promising, young bodybuilders in the division. He won the Musclecontest Brazil Pro to qualify for his first Olympia, where he finished fifth.
Last season, Queiroz was the runner-up to Terrence Ruffin in Columbus and will aim to win the show this time around. During the 2022 Olympia, he went head-to-head with Chris Bumstead but came up just short.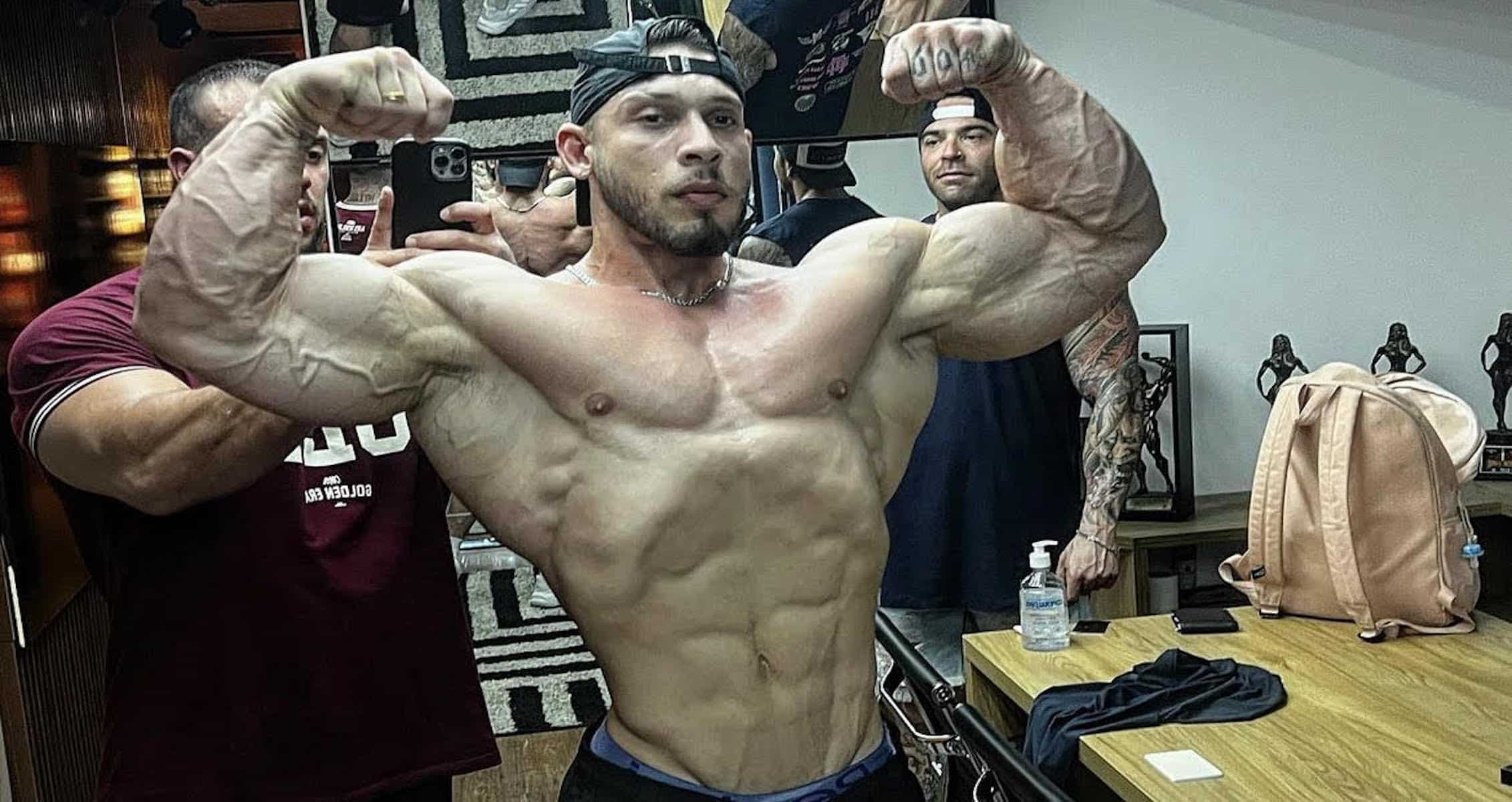 Ramon Rocha Queiroz Shares Physique Update
Bumstead will not be on the stage during the Arnold Classic, which means Queiroz will be the favorite heading into the show. He reinforced that notion with his latest physique update.
"🦖 Pai 🙏🏻 🚀 Up, Faith in the Father!!"
View this post on Instagram
At the upcoming Arnold Classic, Ramon Rocha Queiroz will be challenged by Urs Kalecinski, who has also become a top-five competition in Classic Physique. Both Bumstead and Ruffin opted to sit out the Arnold Classic while Breon Ansley will make the switch to 212.
Regardless of who is competing, Queiroz will look elite. He is looking even more conditioned than he did on the Olympia stage. His shredded physique has him as arguably one of the top two in Classic Physique moving forward. If he is able to win the Arnold Classic, that would be a huge step forward in his career.
For more news and updates, follow Generation Iron on Facebook, Twitter, and Instagram.